Carmelo Anthony destroys mean fan on Twitter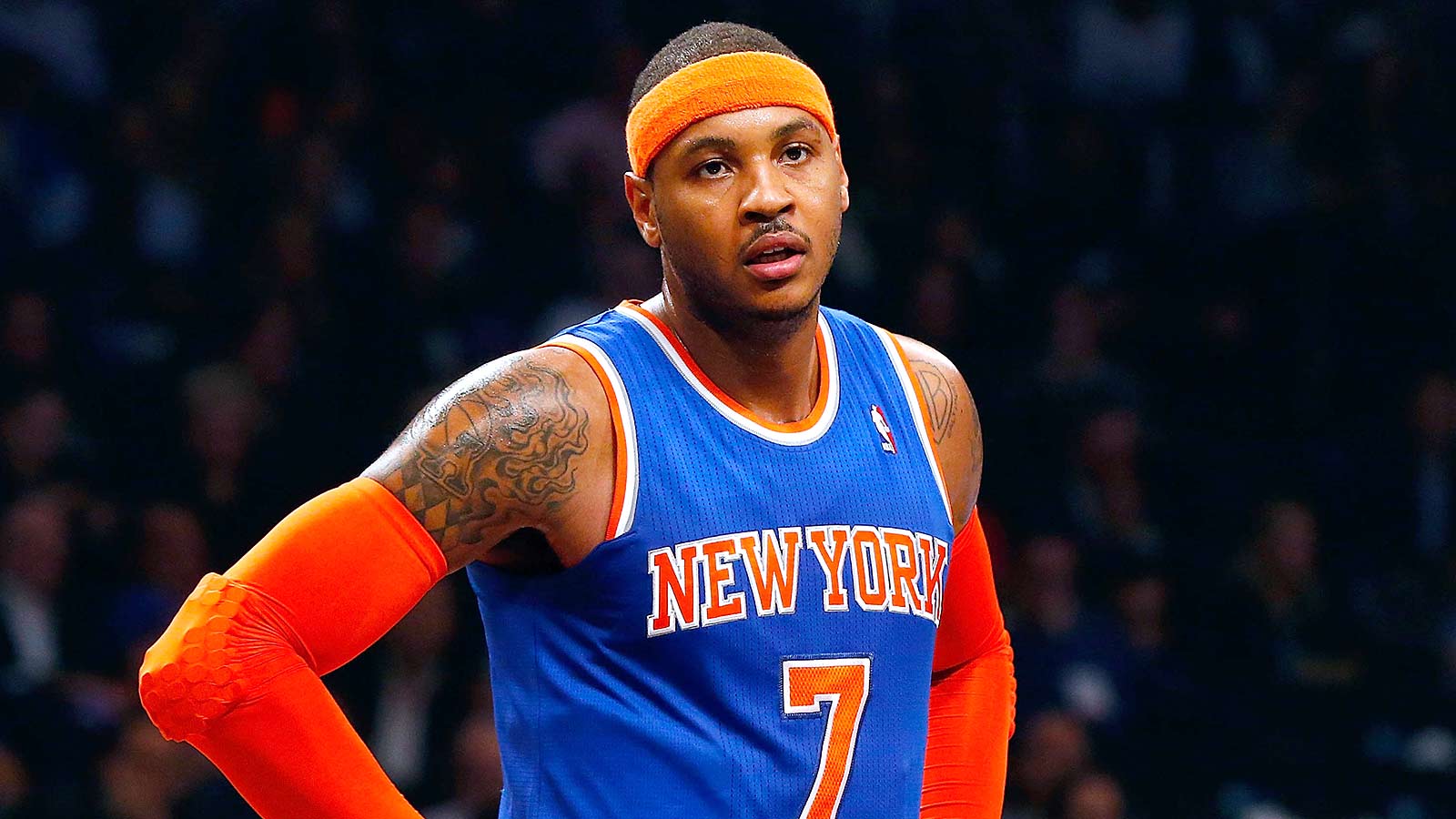 If you've ever checked out the social media website Twitter then you know some people can be really mean on said website.
You know, those people who shoot out tweets to famous people with messages that they'd never dare say to them in person?
I know, I know. It happens. And it's sad.
What isn't sad? When the famous person responds to the mean tweet and calls that person out.
That's what Knicks star Carmelo Anthony did Tuesday and boy was it fun.
It started off, as it usually does, with a famous person ('Melo) tweeting out something nice:
Happy New Years Eve! Start the year off right with a pair of pre-release M10s #MELOGIVEAWAYS #NYEDanceOff http://t.co/CGW64OR15C

— Carmelo Anthony (@carmeloanthony) December 31, 2013
Then a mean person responded in a mean way: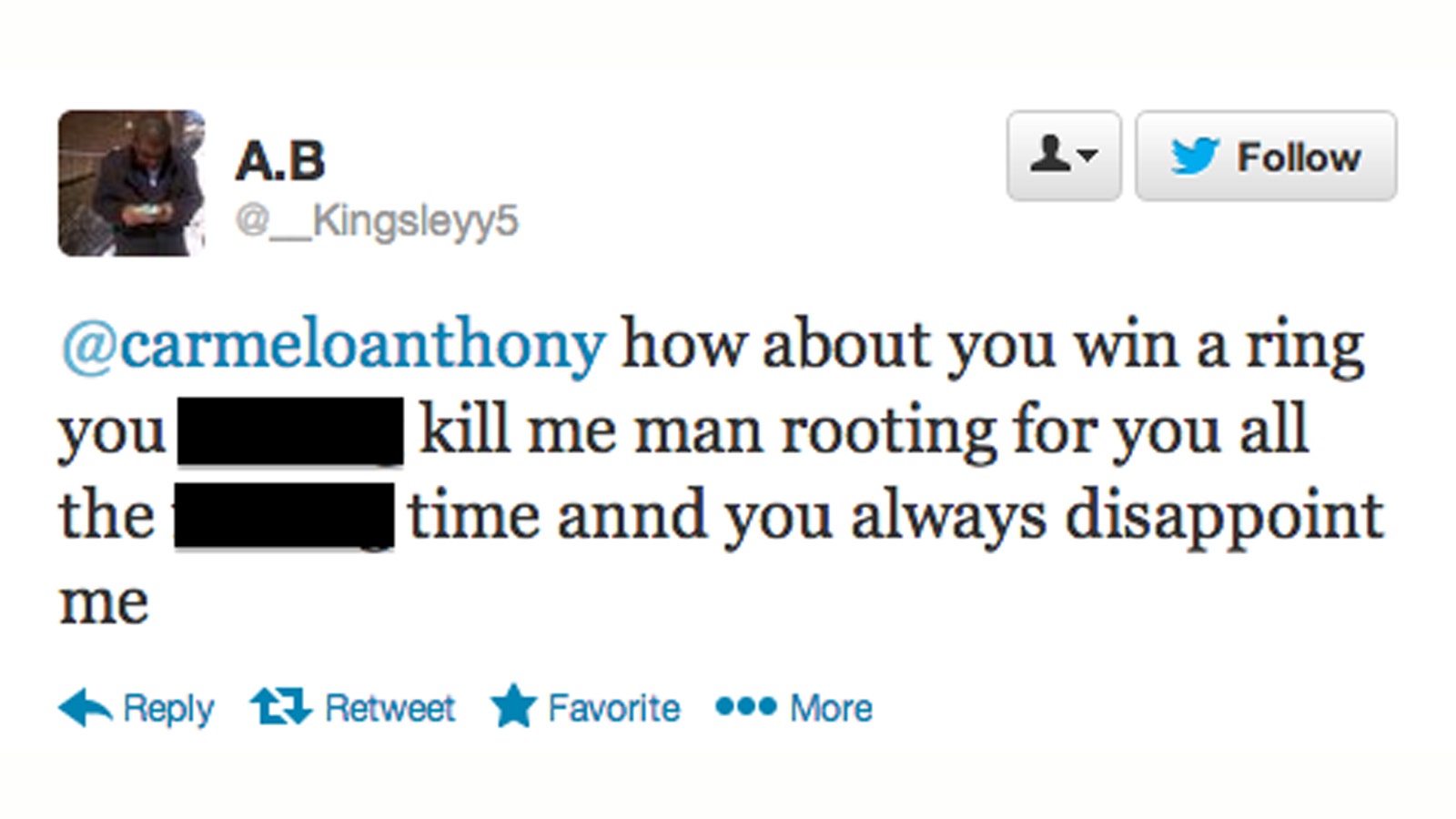 Well, 'Melo saw that and shot of this awesome tweet: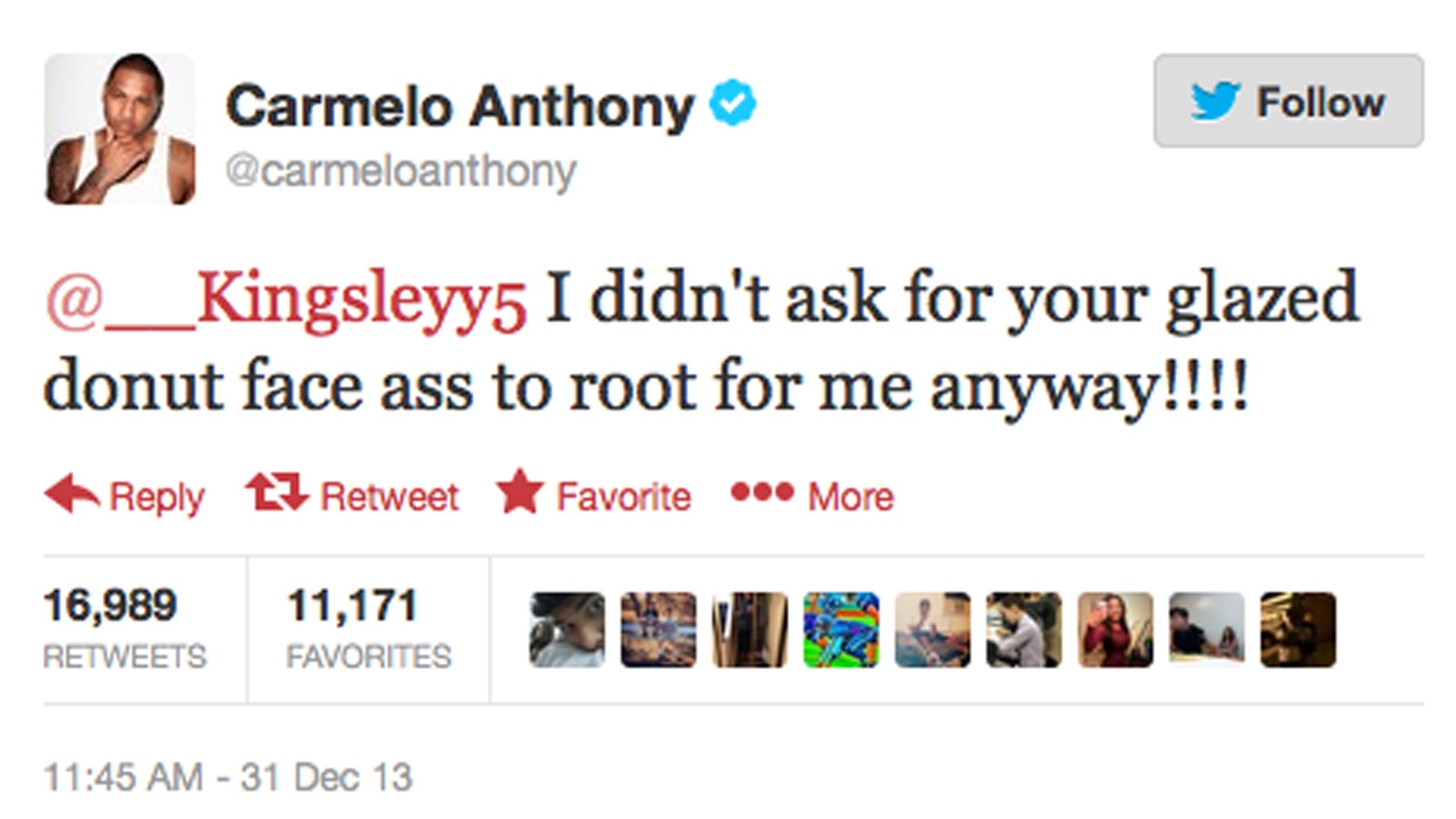 So what did the mean person do? He sent out some sad/stunned tweets about the whole ordeal.
Lmfao RT @carmeloanthony: @__Kingsleyy5 I didn't ask for your glazed donut face ass to root for me anyway!!!!

— JR Smith (@TheRealJRSmith) December 31, 2013
So there you go. If you wouldn't say it to their face in public don't tweet it out. It's that simple, folks.
@carmeloanthony ouch man

— A.B (@__Kingsleyy5) December 31, 2013
i have the man's jersey

— A.B (@__Kingsleyy5) December 31, 2013
my favorite player dissed me

— A.B (@__Kingsleyy5) December 31, 2013
what a way to close out my year

— A.B (@__Kingsleyy5) December 31, 2013
im going back to facebook

— A.B (@__Kingsleyy5) December 31, 2013