Calvin Johnson on TD celebrations: 'I am still going to dunk'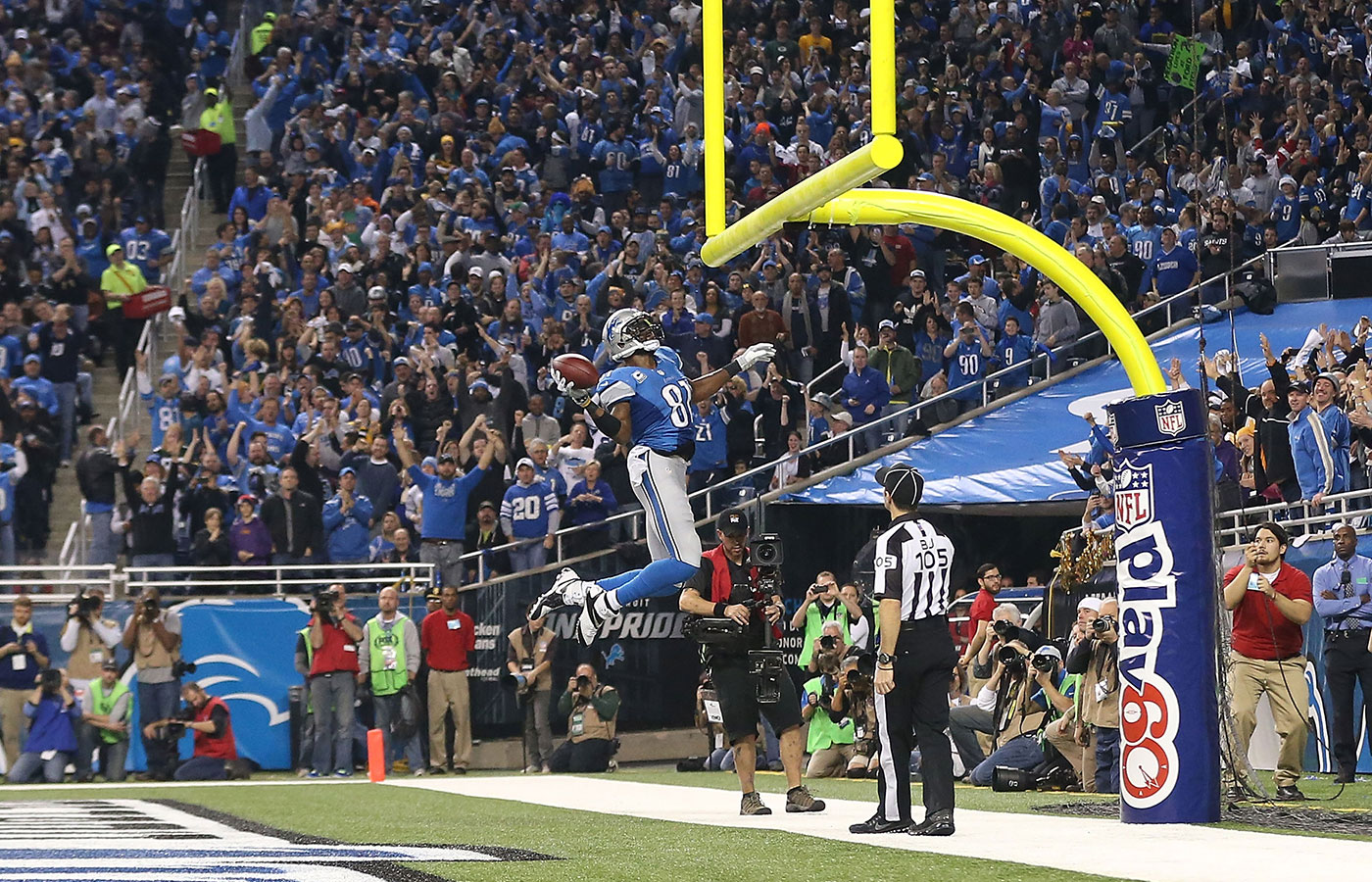 The NFL will not stop Calvin Johnson from dunking.
As you know, the league recently decided that a 15-yard penalty would be given to any player who dunks the football over the goal post.
However, the Lions superstar wide receiver thinks he found a loophole.
He told the Detroit Free Press over the weekend, "I'm still doing to dunk. I just won't touch the rim."
Why do we think Johnson is going to hear from Roger Goodell sooner than later?