Buffalo Bills fans find perfect way to pay tribute to Ralph Wilson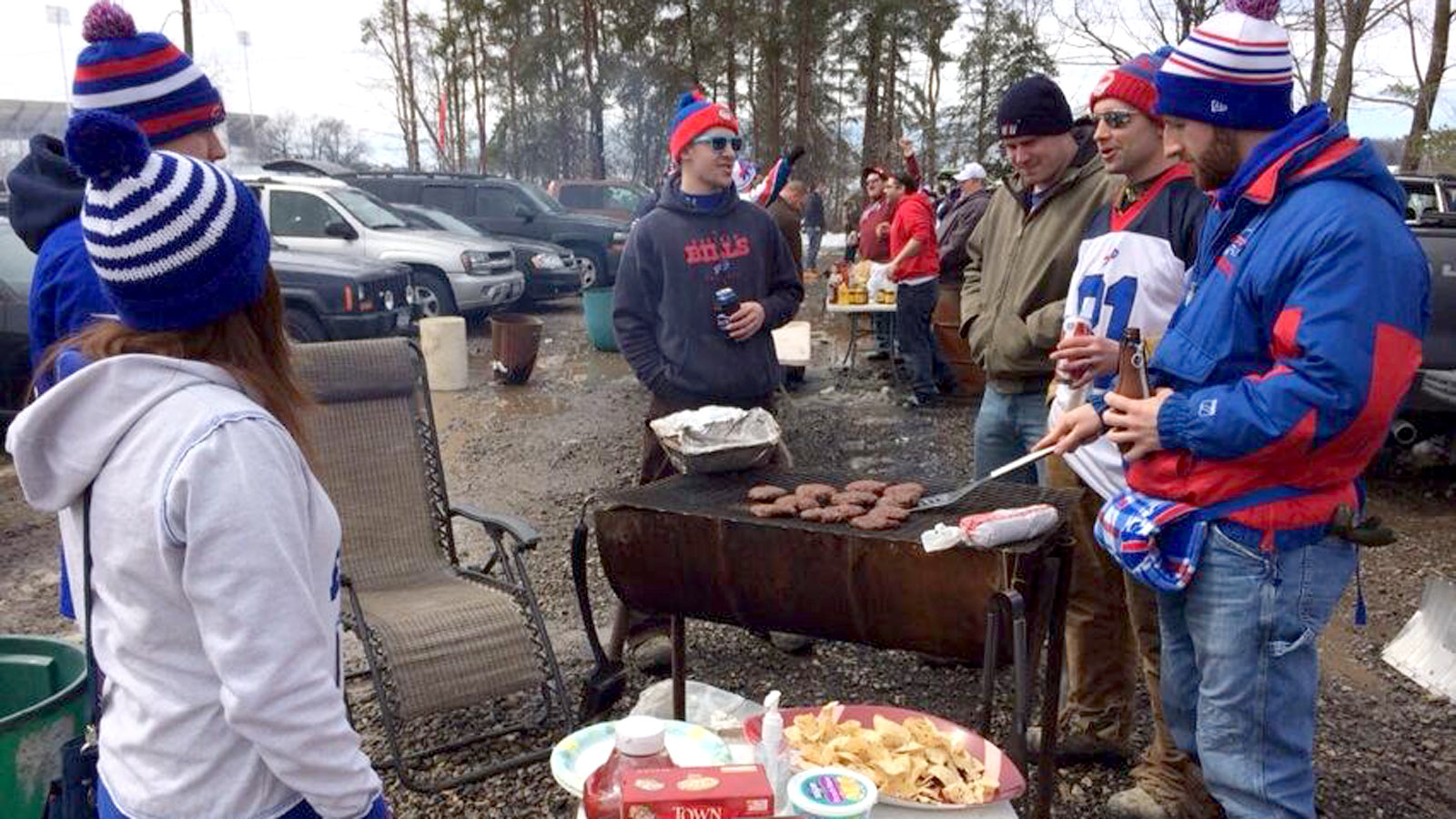 The NFL lost a legend last week when Buffalo Bills owner Ralph Wilson died at age 95.
On Sunday, hundreds of Bills fans found a perfect way to honor his life – a huge tailgate party outside of Ralph Wilson Stadium.
The Buffalo News has the details:
The overnight snowfall didn't stop the crowd from gathering in a muddy parking lot owned by Wings Flights of Hope and partying for hours, as if it were a Sunday during the fall.
Decked out in Bills colors and the usual outfits, the fans pulled out grills, sat in lawn chairs, drank beer and mingled -€" just as they do before a Bills game -€" as they remembered the man many credit with bringing football to Buffalo and keeping it here.
"This was a great way to come out and celebrate the man who brought us the Bills," said 28-year-old Katheryn Lanigan of Buffalo, who described herself as a lifelong Bills fan. "He'd want us to be out here celebrating, and not mourning him."
Here are some of the best images from the tailgate:
@KatieTWCNews on "fitting" way to remember #RalphWilson: a Sunday tailgate. http://t.co/VYZeGSeHVG pic.twitter.com/SyyoAEfjBy

— Scott Patterson (@ScottTWCNews) March 31, 2014
Ralph Wilson Memorial Tailgate. #BillsMafia pic.twitter.com/v2Hzgt3fOB

— Marc Deschamps (@Marcdachamp) March 30, 2014
#BillsMafia get on down to the tailgate to remember Ralph Wilson pic.twitter.com/NkZz0NWGd7

— James Kriger (@JamesKriger) March 30, 2014
#BuffaloBills Pres and CEO Russ Brandon at Ralph Wilson memorial tailgate pic.twitter.com/FVrbKaFoix

— John Hickey (@jhickeyBN) March 30, 2014
The Ralph Wilson tailgate is underway! #BillsMafia pic.twitter.com/VWmULw89fU

— WBEN NewsRadio 930AM (@NewsRadio930) March 30, 2014
RT @TWCNewsBuffalo #Bills fans came together Sunday to honor Ralph Wilson Jr…by tailgating. http://t.co/AFUgaJ5Hex pic.twitter.com/juhHJcOjxS

— Andy Young (@AndyTWCNews) March 30, 2014