Bronze-winning luger gets medal blessed by dancing teammate
Kate Hansen's dance moves are the gift (gif?) that keep on giving at these Sochi Olympics.
Hansen, who wowed us with her impressive dancing warm-up routine, is apparently the go-to person for blessing medals now.
That and getting media members to look foolish trying to copy her moves.
The US luger's moves inspired one of her American teammates to come to Hansen to get her bronze medal "blessed" after becoming the country's first-ever luge medalist.
Check out Erin Hamlin's Instagram video below to see what we mean:
Oh, and the media member who looked ridiculous trying to bust a move like Hansen:
And it wouldn't be complete with the gif that started it all: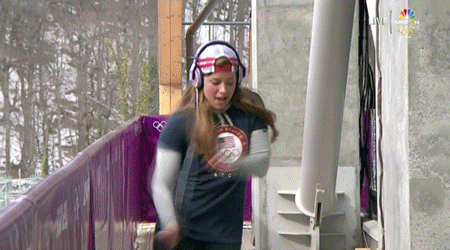 (h/t FTW)