Shannon Sharpe unloads after Broncos beat Patriots, trolls Bill Belichick, fans, media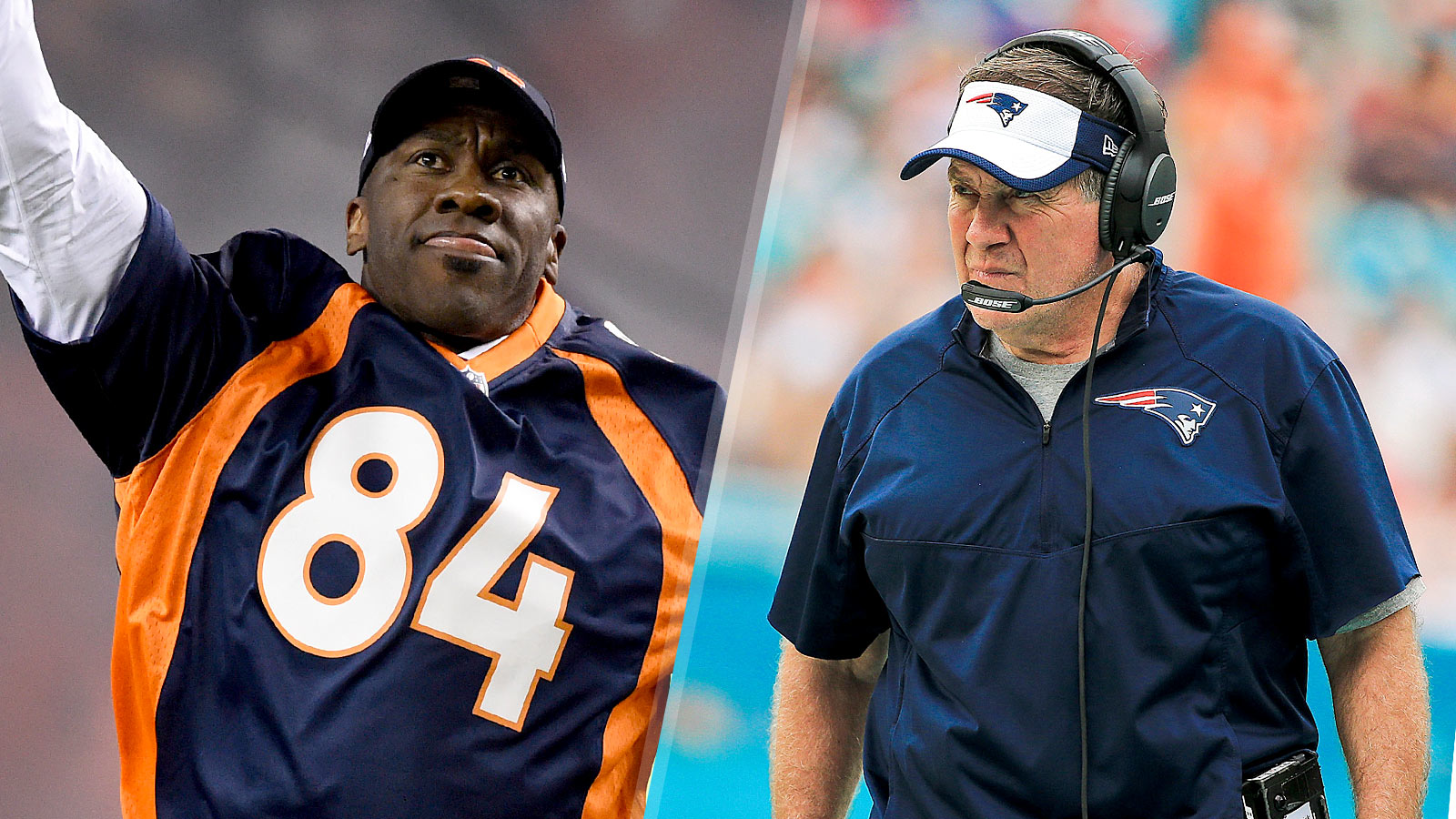 Hall-of-Fame former Denver Broncos tight end Shannon Sharpe may be getting paid by the tweet.
After the Broncos defeated the New England Patriots 20-18 in the AFC Championship game on Sunday, Sharpe began posting fairly innocuous pro-Broncos and anti-Patriots trash-talking. Later, Sharpe's messages got personal, devolving into childlike name-calling between Sharpe and fans, a New England-based media member and many others.
Users have taken shots at Sharpe's speech, appearance and job status (he was replaced on the CBS pregame show in 2014 after a decade with the network).
Sharpe has returned lots of fire and the tirade continues as of about 12 p.m. ET on Monday. In fact all the trolling may be making Sharpe stronger — as if he's feeding on Patriots tears, becoming a full-fledged troll monster. The below is a mere sampling of Sharpe's shotgun approach to Twitter. (Go here for everything.)
What's Manning record against Brady in afc champ gms? Oh but that doesn't fit the narrative some like.

— shannon sharpe (@ShannonSharpe) January 25, 2016
Thanks coach Belichick for letting the Broncos win. We know Pats didn't want to play Panthers/Cards in SB50

— shannon sharpe (@ShannonSharpe) January 24, 2016
Pats would've had a healthy Brady, Gronk, Collins, Hightower Amendola and Edleman.They would've destroyed the Broncos. Wait they did. 😳

— shannon sharpe (@ShannonSharpe) January 24, 2016
R they celebrating in New England like we are in Denver?🤔.#afcchamps pic.twitter.com/JkIRin78Qd

— shannon sharpe (@ShannonSharpe) January 24, 2016
Yep "@Denverwolverine: @ShannonSharpe are you tweeting from the stage on the field? #multitasking"

— shannon sharpe (@ShannonSharpe) January 25, 2016
Gotcha 😂😂😂😂 pic.twitter.com/98LqD6V6I4

— shannon sharpe (@ShannonSharpe) January 25, 2016
😂😂😂😂"@Era_Jonn: @dheald84 @ShannonSharpe pic.twitter.com/Qk1ng8xSVP"

— shannon sharpe (@ShannonSharpe) January 25, 2016
I work because I want to. You work because have to.😳"@tomecurran: Hey buddy! How you been? Where you … https://t.co/fdVN47NGLp

— shannon sharpe (@ShannonSharpe) January 25, 2016
Since you're working fix that comb over. 👌🏾"@tomecurran: Hey buddy! How you been? Where you working now? @ShannonSharpe @tomcurran"

— shannon sharpe (@ShannonSharpe) January 25, 2016
You're UGLY!! How is that? "@MatthewRMahoney: Hey @tomecurran I just followed @ShannonSharpe to see the dumb crap he'll say next"

— shannon sharpe (@ShannonSharpe) January 25, 2016
You've been hit in the face with an ugly stick many times.😳😳"@RSQViper: @tomecurran @ShannonSharpe … https://t.co/qzH23r9mce

— shannon sharpe (@ShannonSharpe) January 25, 2016
😳😳"@RGSchroder: @ShannonSharpe don't forget this pic.twitter.com/ihXZkHxaDa"

— shannon sharpe (@ShannonSharpe) January 25, 2016
Bbbbbbbbbbbbbbbbbroncos won. 😂😂😂"@htiaab41: @ShannonSharpe speak a sentence without studdering"

— shannon sharpe (@ShannonSharpe) January 25, 2016
Wow and Pats fans said I wasn't any good. "@ZomBunchden: @tomecurran @ShannonSharpe @PatsSouth pic.twitter.com/YBlPpjo5Z6"

— shannon sharpe (@ShannonSharpe) January 25, 2016