Brady Quinn marries gymnast Alicia Sacramone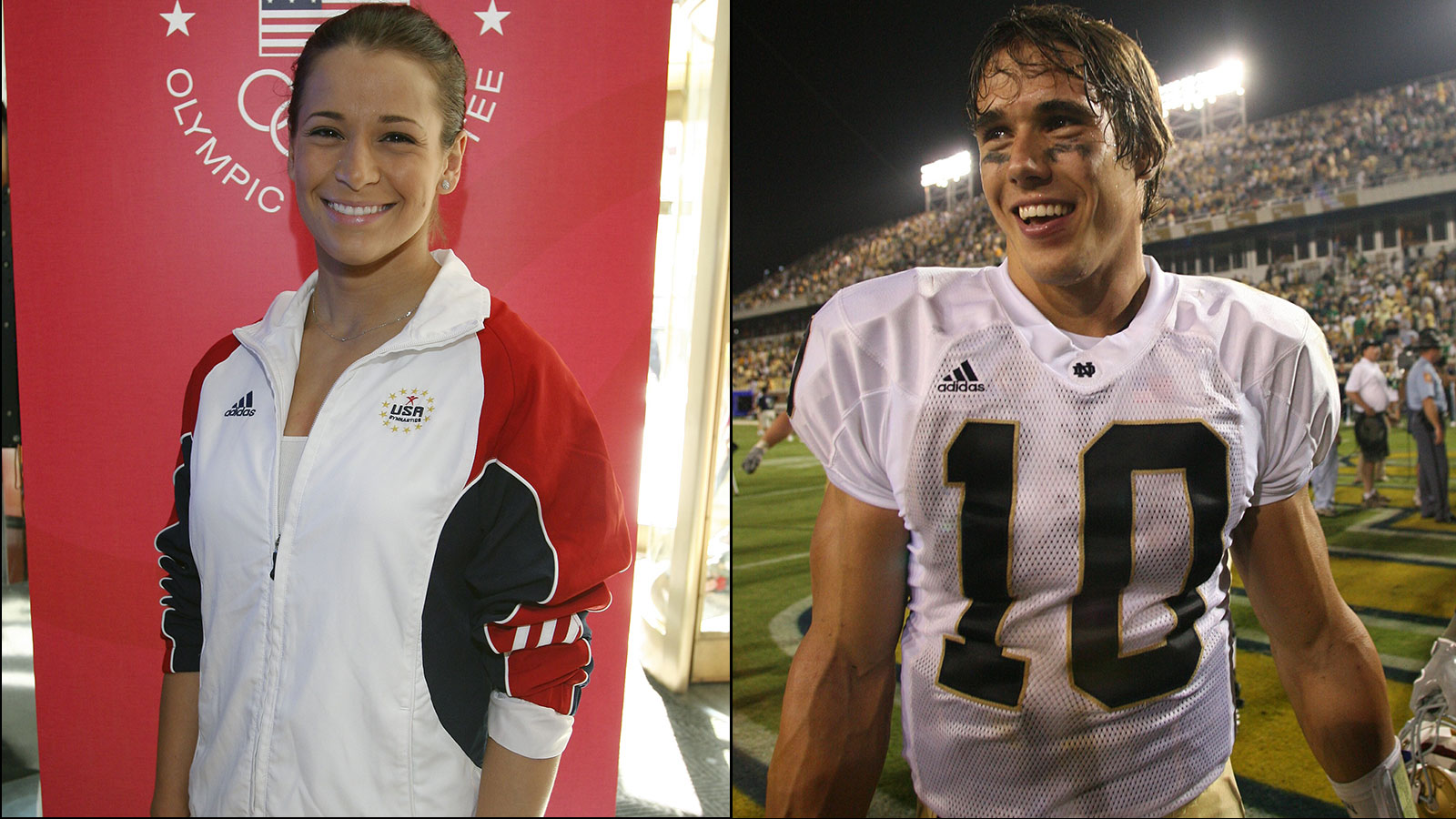 Add another couple to the long list of athlete-athlete marriages.
Quarterback Brady Quinn, who has played for the Browns, Broncos, Chiefs, Jets and Rams since coming out of Notre Dame, married Olympic gymnast Alicia Sacramone over the weekend.
Quinn opted for a grey tux, while Sacramone has already updated her Twitter bio to say "Alicia Quinn," which is the real tell-tale sign of forever.
The couple has been dating since 2007.