Bob Dylan's extraordinary, Sinatra-inspired 'Fallen Angels' is another musical triumph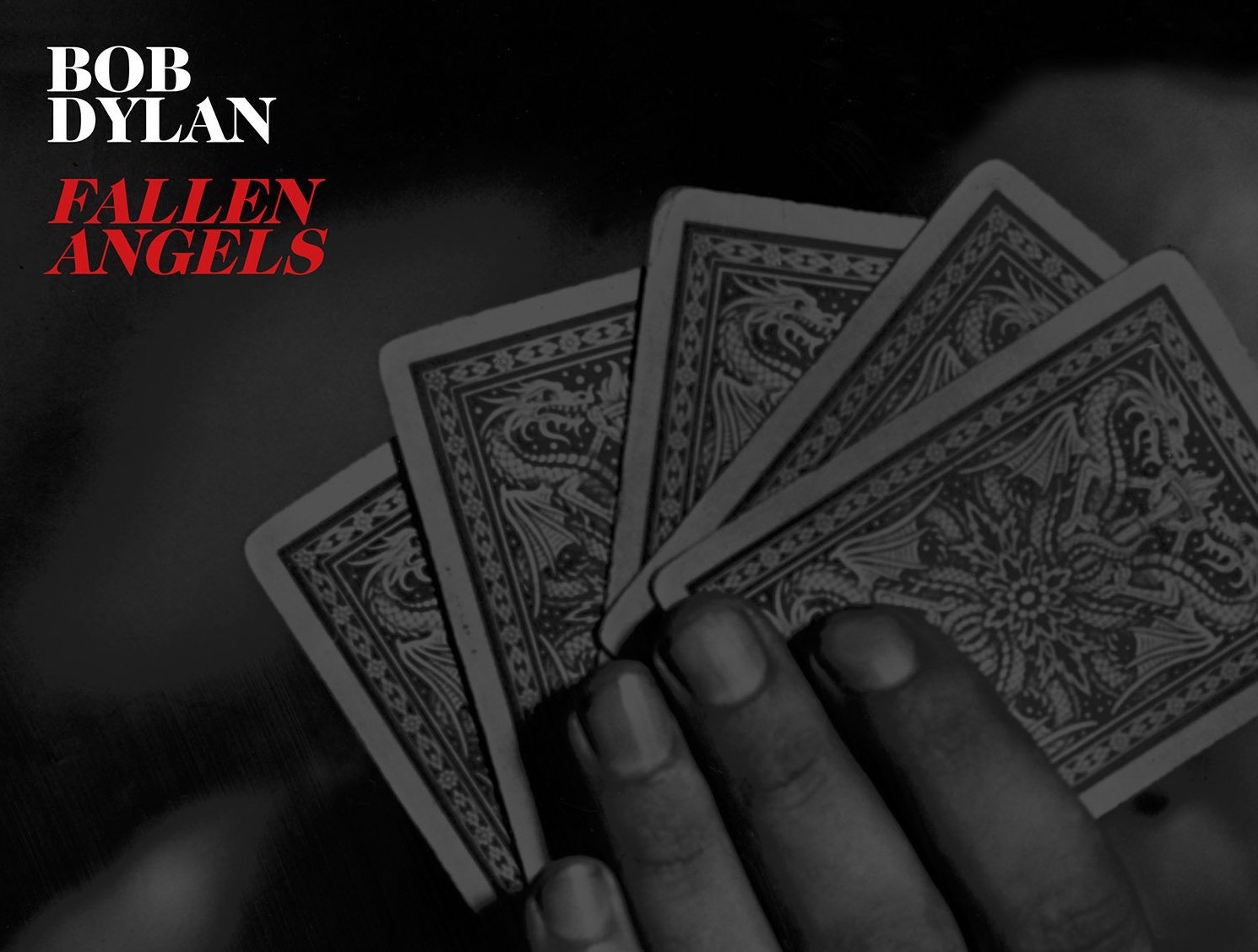 Bob Dylan once again journeys back through the Great American Songbook for his spiritual sequel to 2015's Shadows In The Night, adding his brand of smoky crooning to some of the great mid-20th-century songs, most of which were popularized by Frank Sinatra, on his 37th studio album, Fallen Angels.
This outing is a more subdued affair than the last – gone are the horns, heavy are the steel guitars – but just as affecting. Though Dylan's band is as crisp as ever, it's his voice – yes, that voice – that's the highlight on the 12-track record.
Can Dylan sing? It depends on how you define that nebulous phrase. Does his voice have the warm, cool, masculinity of Sinatra? No (though it does have its own masculinity.) But does Dylan's smoky, surprisingly nimble, voice lend itself to songs about regret, longing and missed opportunity? Give the album a listen before you answer.
For Dylan, singing is like art. No one goes to museums and declares the most-detailed and best-drawn painting to be the best, then dismisses the scattered brushwork of Van Gogh or Monet and calls Picasso a hack because he can't seem to paint the human head. Art is allowed to have different styles.
Voices should too. No one is confusing Dylan's gravelly, lived-in voice with Sinatra's, which could carry across Hoboken all the way into Queens, but they share similarities – shifting from strong to vulnerable in the same verse, constructing lyrics for maximum effect and taking words written by someone else and making them his own. No once cares that when Sinatra was 35, it wasn't necessarily a very good year for blue-blooded girls of independent means; he made you believe it was.
You could have made it all the way through Shadows In The Night without humming a note you'd heard before. Dylan changes that at the start of Fallen Angels, opening the album with the popular standard Young At Heart and singing with some of the wry phrasing he's come to use in the past decades. Music fans will also know It Had To Be You and All The Way.
The wistfulness is still there, as it's been in all Dylan albums since after his comeback 1997 LP Time Out Of Mind. The way Dylan sings some lines you can practically see him winking, almost like he's enjoying the past that passed him by. In that way, the whole tenor of the album is like Dylan's late-career masterwork, Mississippi, which is ostensibly about the all-encompassing regret of lost love, but actually is sung with the idea that dreaming about what might have been is a better alternative than having actually found out. Sometimes the dreams are better than reality.
He sings on Melancholy Mood: "Deep in the night I search for a trace of a lingering kiss/a warm embrace/but love is a whimsy and flimsy as lace/and my arms embrace an empty space." Give that to Sinatra and it's a hurt that has never gone away. Dylan sings it like he's saying "shucks" and moving on.
The album gets rid of the brass used on SITN but keeps that organic, one-take feel. At various points you can hear Dylan inhale between notes, a pick hit the steel guitar and, depending on how hard you listen, possibly even some between-take chatter. As each song ends, there's some rather loud white noise, like you can hear smoke clouding the microphones. It's surely no mistake. Producer Jack Frost (Dylan himself) loves nothing more than a lived-in feel to his songs.
What about that title: Fallen Angels? Ever since it was announced, there's been debate about its meaning. Does it speak of the lost loves alluded to in the songs? Is it about Judy Garland, the muse of Johnny Mercer, who has two songs on the album? Is it a cypher, like when Dylan released Tempest in 2012, famously the name of Shakespeare's final work, and made fans think he was set to retire? (There's only one way Bob's retiring, by the way.) Or does the album refer to one of the most mysterious stories in Dylan lore?
A few years back, Dylan spoke about reading the autobiography of Sonny Barger, the founder of the notorious Oakland chapter of the Hell's Angels. In the book, Barger references the death of Bobby Zimmermann, a president in the early Angels who died in a motorcycle accident a few days before The New York Times reviewed Dylan's first album. Dylan, who was born Robert Zimmerman and had a devastating motorcycle accident in 1966, told Rolling Stone he believes there was some sort of transfiguration between himself and Bobby Zimmerman, the fallen angel.
Whatever it means, and whether Dylan was even serious or not with Rolling Stone, America's greatest artist and poet turns 75 just four days after the release of his latest album. And it's never been clearer that, even though he didn't sing this specific Sinatra classic on either of his throwback albums, Bob Dylan is, more than ever, doing it his way.