Best 'Seinfeld' Episode Tournament: Finals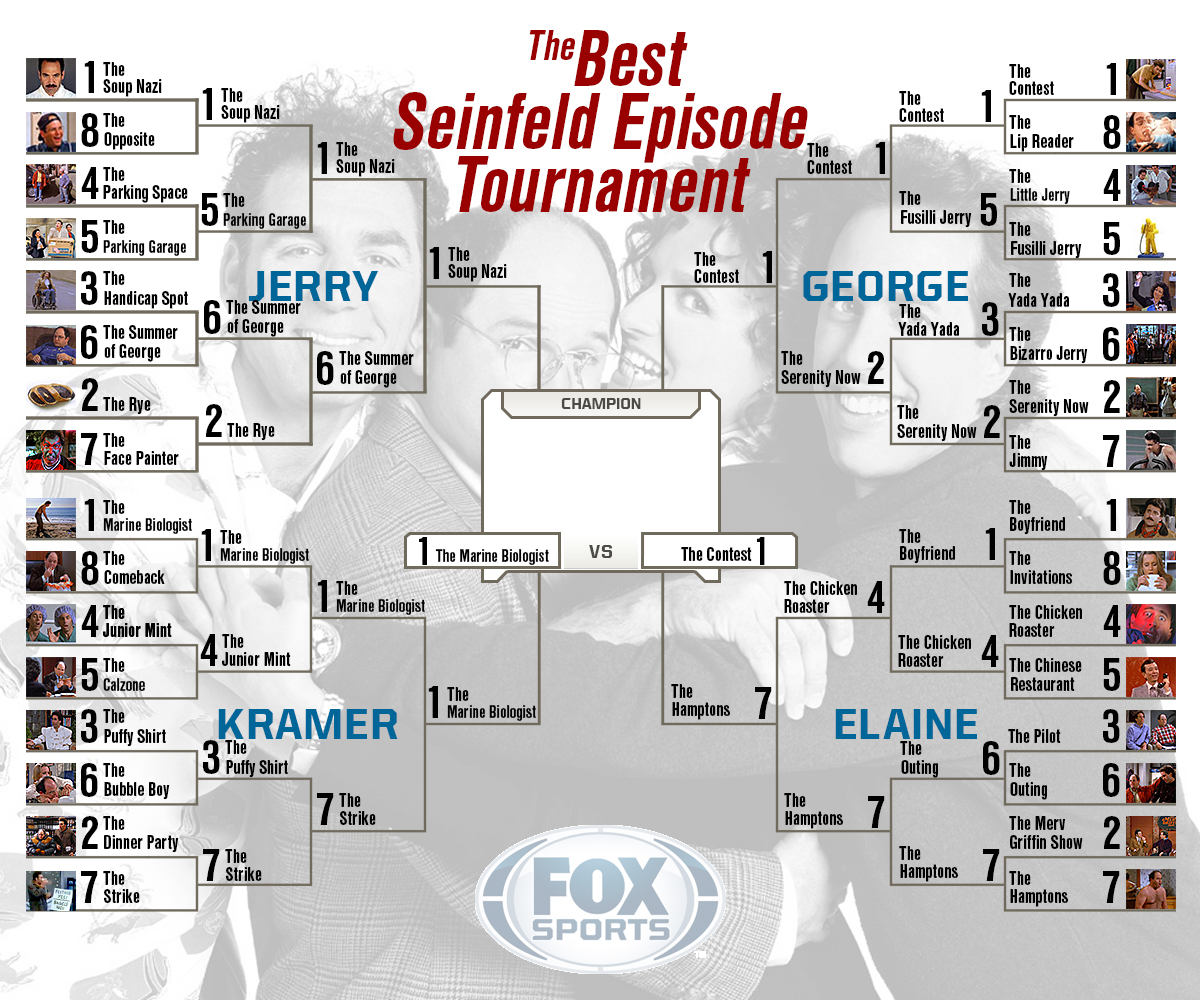 We have reached the finals of our "Best 'Seinfeld' Episode" bracket tournament.
While "The Hamptons" made a strong run as a 7 seed, the episode was no match for "The Contest," which cruised to a 63 percent to 37 percent victory.
"The Marine Biologist" had a much tougher time with "The Soup Nazi" in their Final Four matchup, but prevailed with a 53 percent to 47 percent win.
So will it be the show about a masturbation contest or the episode in which George pretends to be an expert in marine organisms. Cast your vote below.
1 The Marine Biologist (synopsis)
vs.
1 The Contest (synopsis)