Best 'Seinfeld' Episode Tournament: Final Four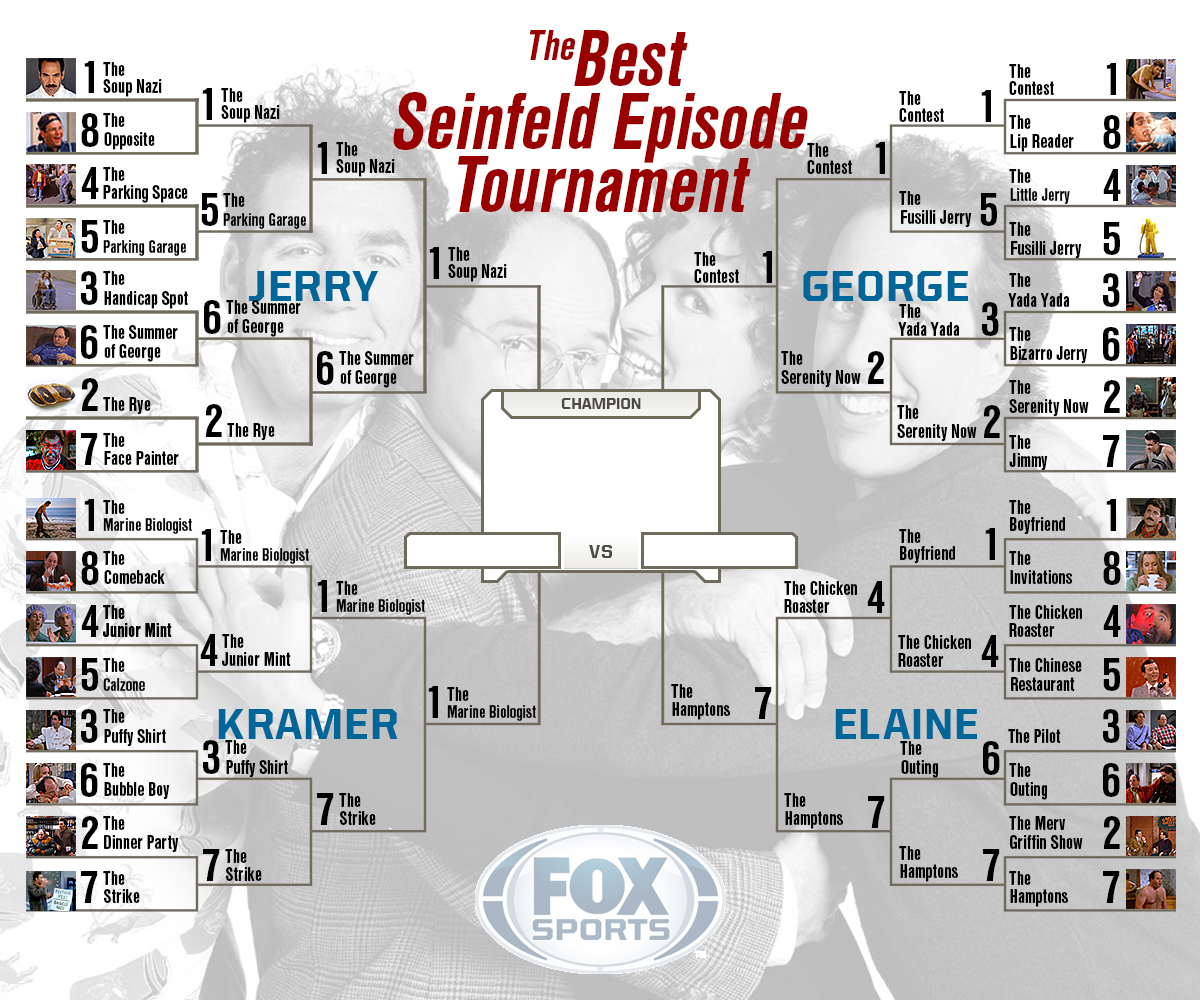 We are down to the Final Four in our "Best Seinfeld Episode" bracket tournament. Three No. 1 seeds and a 7 seed will battle it out.
"The Soup Nazi," "The Marine Biologist" and "The Contest" had no trouble in their Elite 8 matchups, while "The Hamptons crushed "The Chicken Roaster (62 percent to 38 percent).
Can shrinkage topple the master of your domain?" You will determine that as you cast your vote below.
1 The Soup Nazi (synopsis)
vs
1 The Marine Biologist (synopsis)
1 The Contest (synopsis)
vs
7 The Hamptons (synopsis)