KBO game ends on a rare walk-off strikeout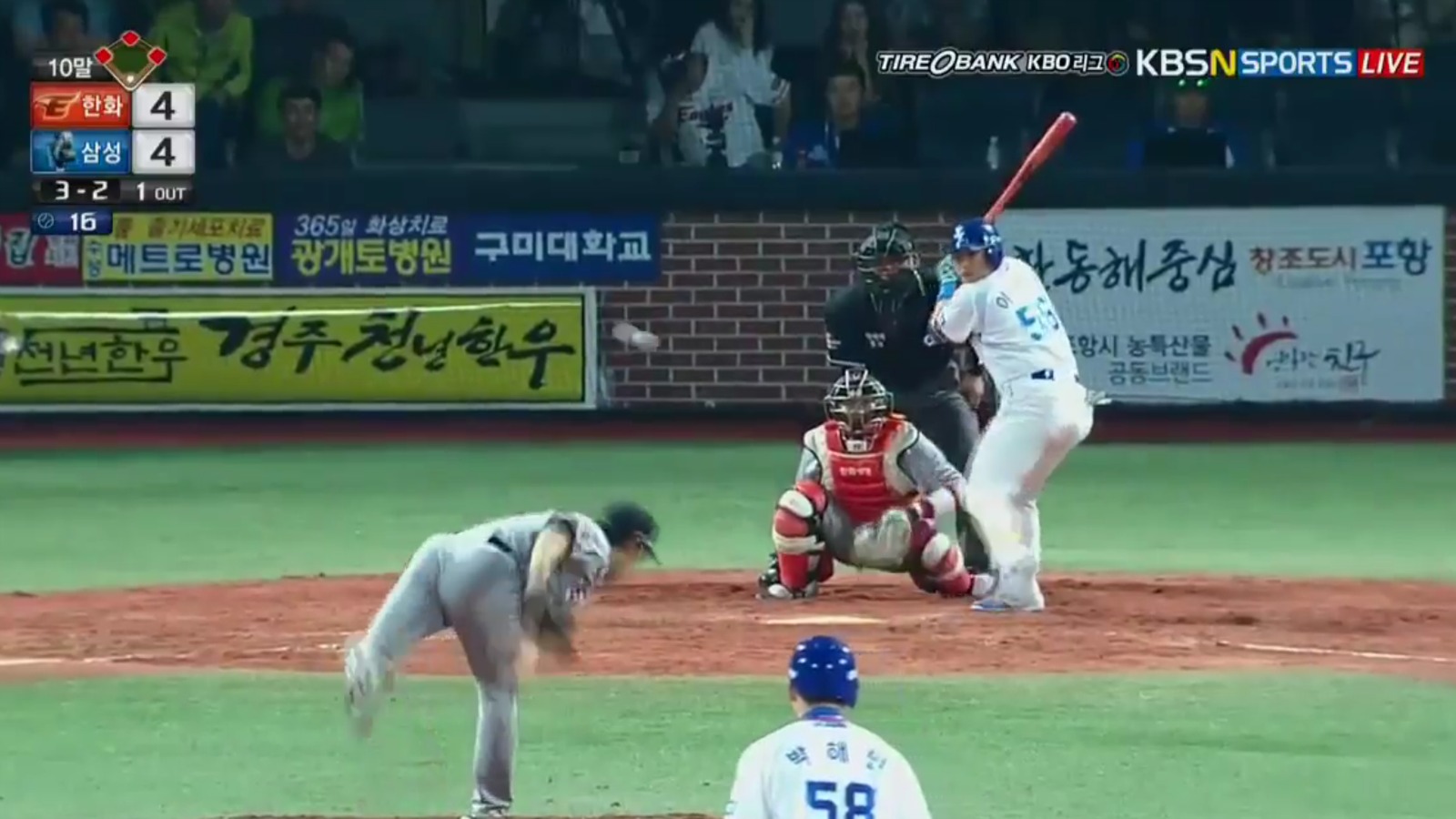 The KBO's Samsung Lions picked up a wild 5-4 win in extra innings over the Hanwha Eagles Tuesday in one of the craziest ways possible – a walk-off strikeout.
ICYMI: Last Night's Bases Loaded Swinging Strike Three Passed Ball Walk-off Win of the Day pic.twitter.com/KwDWzro98H #KBO

— Dan (@MyKBO) May 17, 2016
With the bases loaded and the game tied 4-4 in the 10th inning at Daegu Baseball Stadium, Hanwha pitcher Park Jung-jin faced Lee Ji-young with a full count. Lee went down swinging, but catcher Cho In-sung couldn't stop what looked like a routine catch from rolling to the backstop. Park got credit for the strikeout, but a Samsung baserunner strolled to home plate to win the game 5-4.
According to Baseball Reference, there were six walk-off strikeouts in MLB from 1970 to 2010.
(Thanks to @MyKBO for sharing this video.)