Athletes react to announcement of iPhone 6 Plus, Apple Watch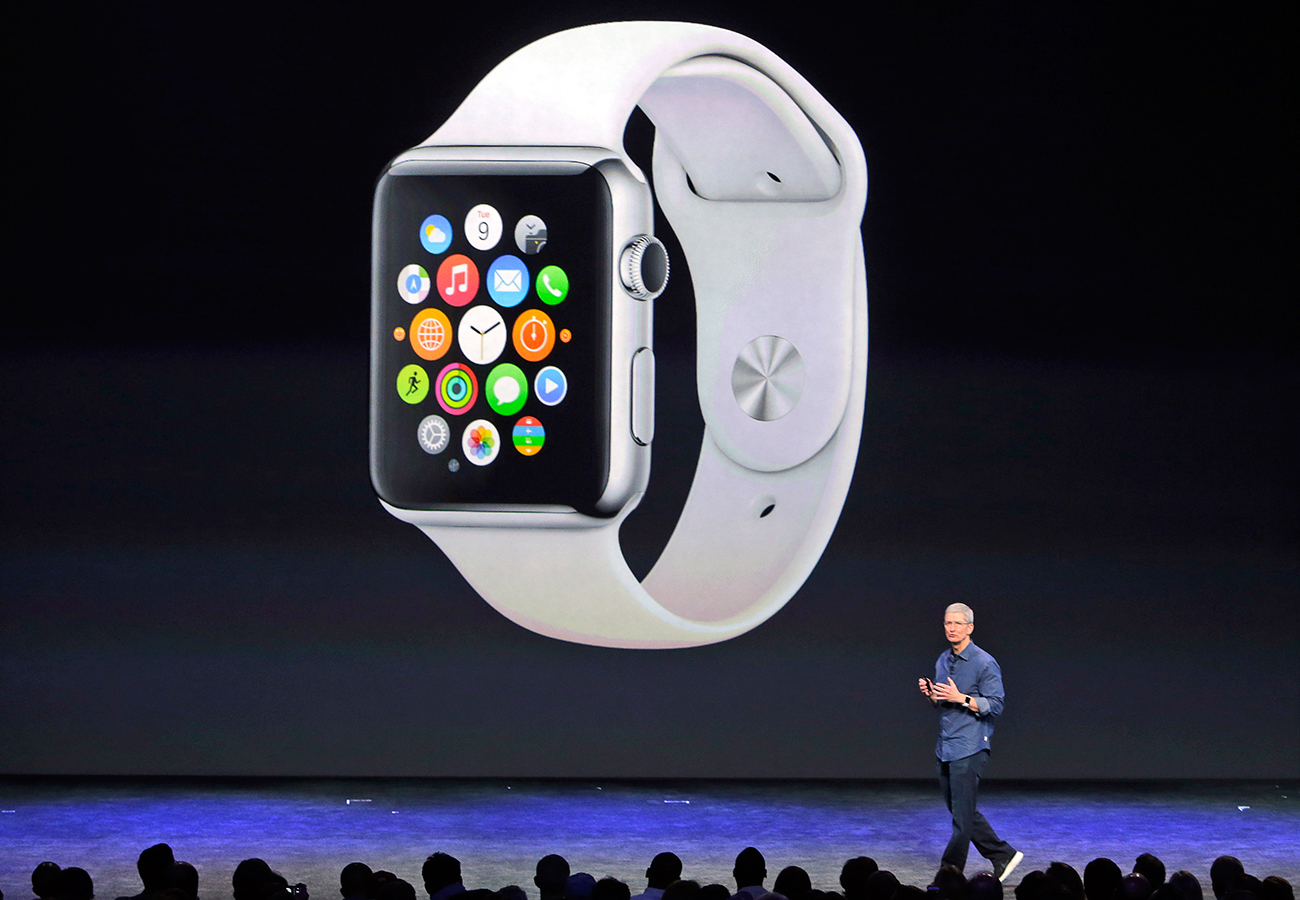 Unless you were away from the Internet and social media all day on Tuesday, you know that Apple unveiled some new products and gadgets.
In addition to the iPhone 6, the company announced that they will be offering an iPhone 6 Plus and the Apple Watch.
Several athletes tweeted their opinions on these developments (Eagles quarterback Matt Barkley was VERY excited), while others just brought the snark.
Apple Watch!!!

— Matthew Barkley (@MattBarkley) September 9, 2014
OMG what a game changer

— Matthew Barkley (@MattBarkley) September 9, 2014
Free U2 album through iTunes!! What a killer day

— Matthew Barkley (@MattBarkley) September 9, 2014
Expectations aren't very high Apple…you could sell me the exact same phone I have now as long as the battery lasts past noon.

— Brett Anderson (@BAnderson_30) September 9, 2014
So basically just an iPad mini that makes calls, got it.

— Brett Anderson (@BAnderson_30) September 9, 2014
Ok fine Apple, you win. When do they go on sale?

— Brett Anderson (@BAnderson_30) September 9, 2014
I NEED THAT!!! "RT @iPhoneTeam There's a MagSafe, wireless inductive charger. Wireless charging."

— Pierre Thomas (@Pierre_Thomas) September 9, 2014
10$ says the apple watch won't fit me %bigboneproblems

— Kyle Long (@Ky1eLong) September 9, 2014
"…and with all these upgrades, we promise Siri is still an unusable feature guaranteed to give you a rage stroke."

— Brandon McCarthy (@BMcCarthy32) September 9, 2014
New iPhone you get to lock your apps! #ThankYouGod lol

— Phillip Tanner (@PTanner34) September 9, 2014
Ok when can I order it and will it be here before Christmas? #AppleLive

— Daniel Hudson (@DHuddy41) September 9, 2014
If you can't swim with/sweat all over an iWatch, count me out. #serioustweets #AppleEvent

— Tom Crabtree (@itsCrab) September 9, 2014