Anthony Rizzo comes through in big way for cancer patient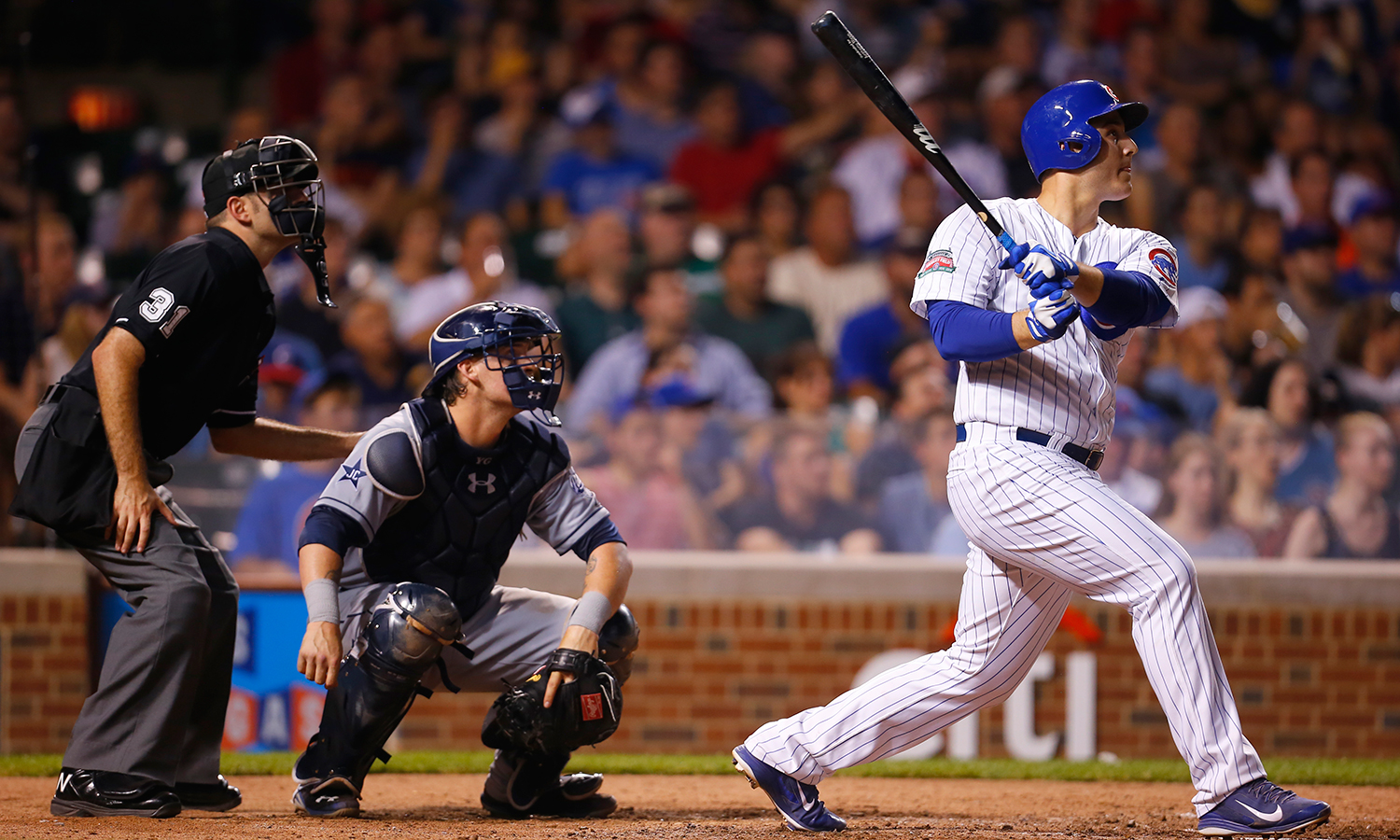 Talk about exceeding expectations.
Cubs first baseman Anthony Rizzo promised 22-year-old cancer patient Mike Kasallis that he would hit a home run for him during Tuesday night's game against the Padres.
Rizzo came through, but not with one homer run. He blasted two.
On top of the dingers, Rizzo also told Kasallis that he'd make a gesture for him when he hit home plate. That promise was kept, too.
Beautifully done.