Look at these four amazing food options to be offered at the MLB All-Star Game
The Buzzer already told you about the self-serve beer stations that Target Field has installed just in time for next week's Major League Baseball All-Star Game.
Obviously, fans at the game will need some food to go along with their beer.
Fortuantely for them, they will have four new options that you have to see to believe.
1. The Hangover Burger: Just 10 ounces of ground beef, six ounces of bacon, two slices of cheese, lettuce, onion, egg and special sauce.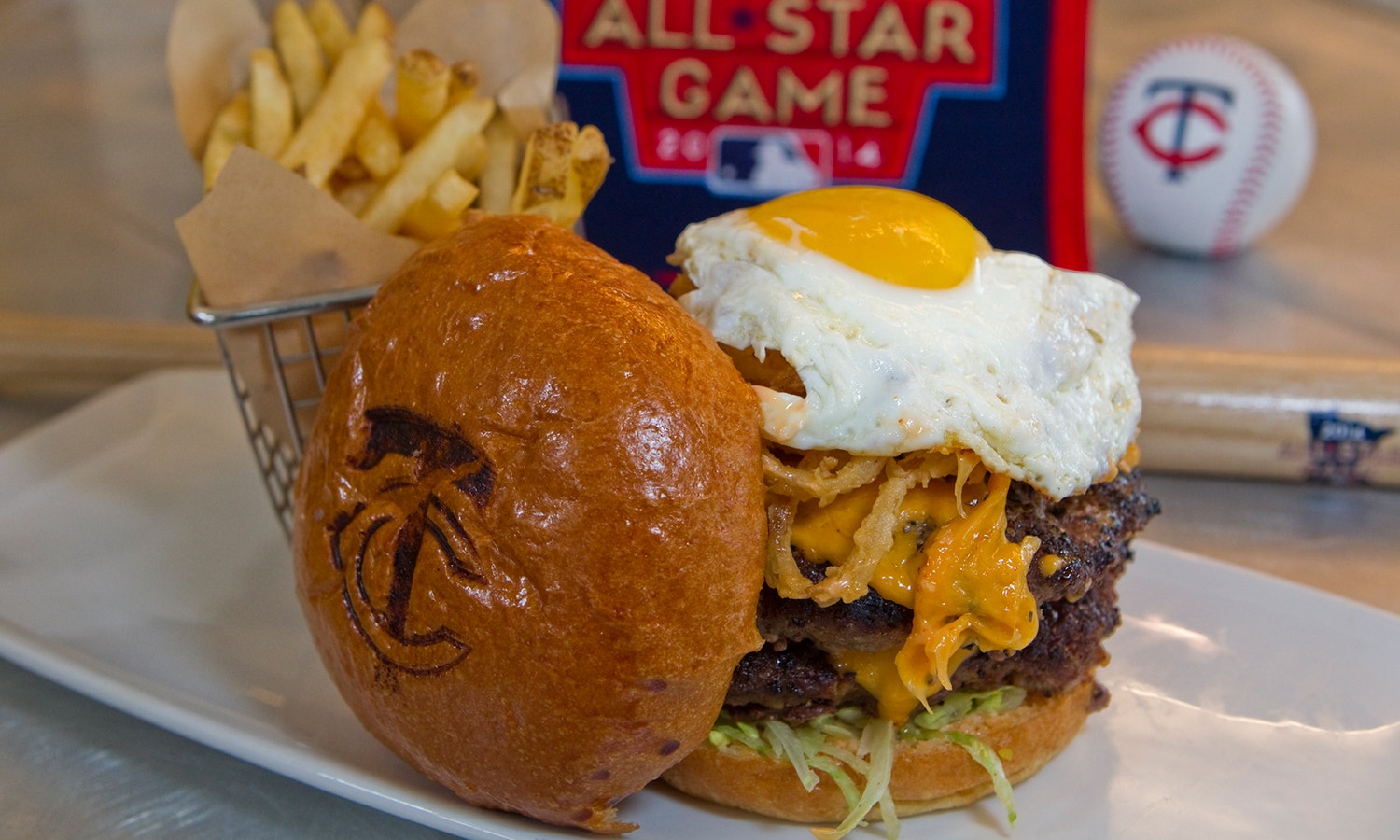 2. The Double Play: This combines bratwurst and sausage (along with sauerkraut, peppers and cheese sauce) to make a sandwich.