Alabama fan who jumped on Oklahoma fans apologizes to Nick Saban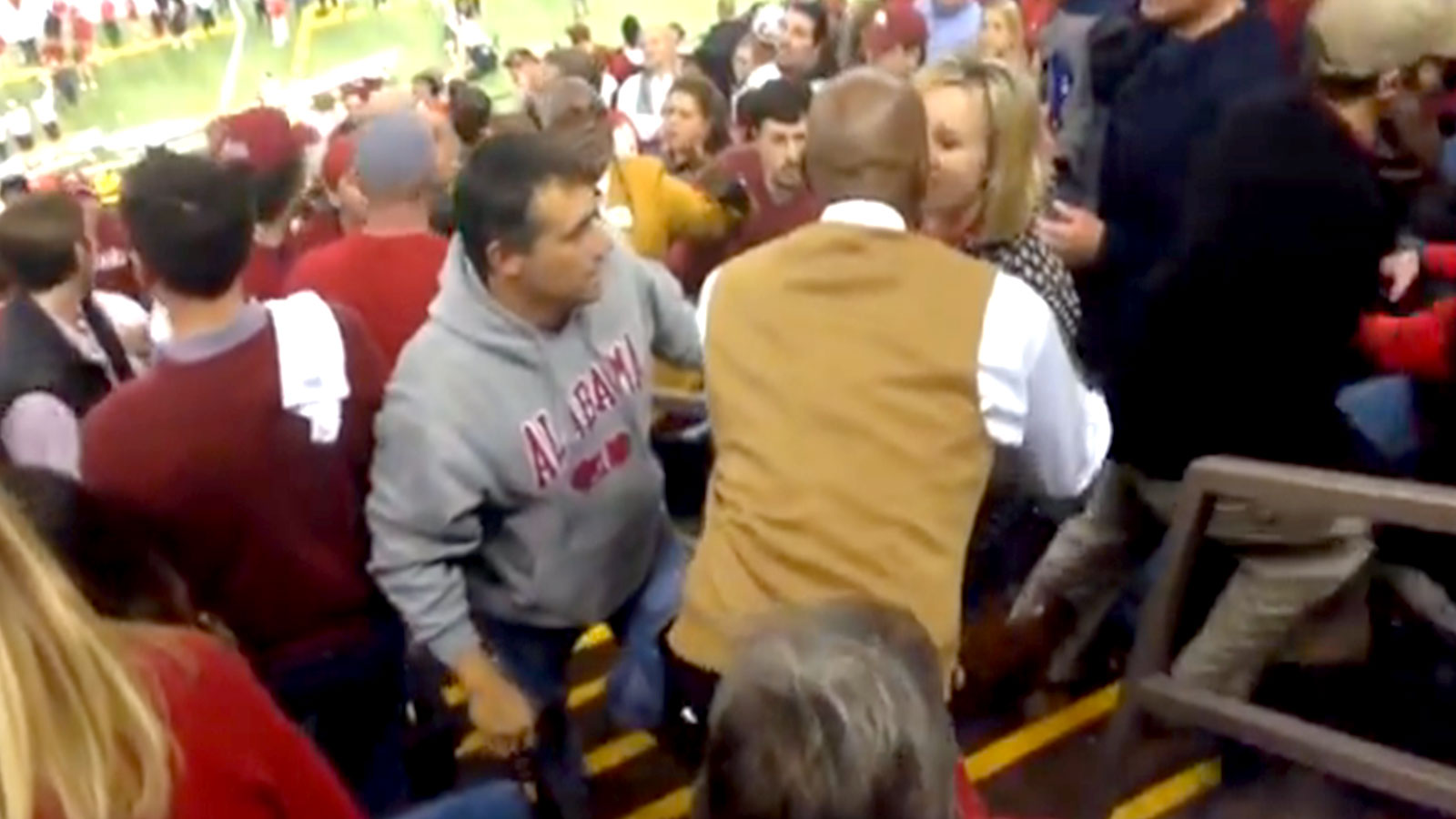 By now you've probably seen the video of the female Alabama fan jumping on a bunch of Oklahoma fans during the Sugar Bowl.
"It had nothing to do about the ball game," she told AL.com on Friday. "It had nothing to do with us losing. It started when he started taunting my son."
So more details on what led to it, via Yellowhammer.com:
"It started off being friendly, just us going back and forth about the game," Pritchett recalled. "But what ended up happening had nothing to do with the game. It escalated. When they said something to my son, I told them to shut their mouths. They were telling my son to come down there and 'do something about it.' I said, 'No, that's not going to happen. This crap needs to stop.' "
Here's her heartfelt apology:
"I'm embarrassed. I love The Tide and I apologize to all the players and to Coach Saban and to the entire fan base. I'm sorry. Coach Saban's going to say 'Those crazy fans don't know how to act.' And I wasn't intoxicated either. I want people to know that. I'd had a couple of drinks, but I was not intoxicated."
"I hate to say it, but I'd do it again if I had to. I'€'m not going to let anyone go after my son."
Supermom to the rescue!