Beware, Daffy: Nationals' LaRoche takes down ducks
Adam LaRoche is at again.
Last week, the Nationals first baseman posted a picture of himself with a lion he had hunted/killed draped around his neck.
Today, via the "Buck Commander" Facebook page, we have LaRoche holding up three ducks he hunted/killed by their necks.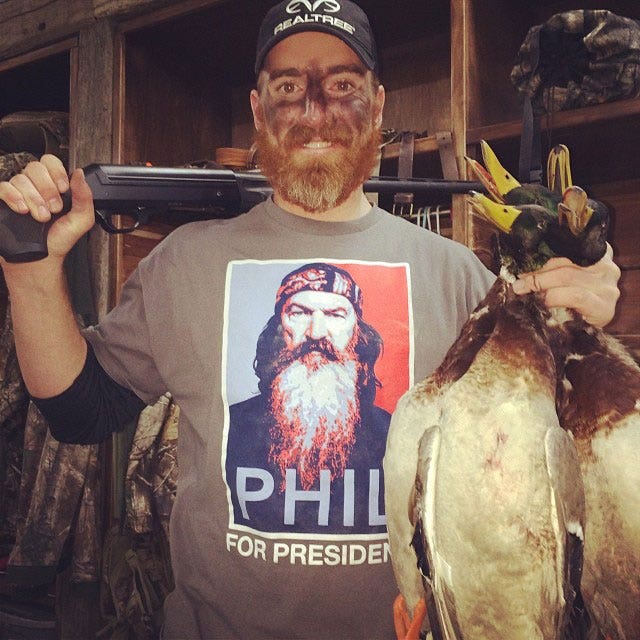 As a bonus, LaRoche also thinks Phil from Duck Dynasty should be President.
The photos come from the show "Buck Commander," which LaRoche co-hosts on the Outdoor Channel.