6 weird photos from the Saints-Seahawks game
The Seattle Seahawks have some of the best fans in all of sports.
And some of the strangest, too.
Let's take a look at some of the weirdest images from the game in rainy Seattle.
We start with Darth Vader and a Storm Trooper. They seemed to be enjoying themselves before the game. They even seemed relaxed, like they had nothing to worry about.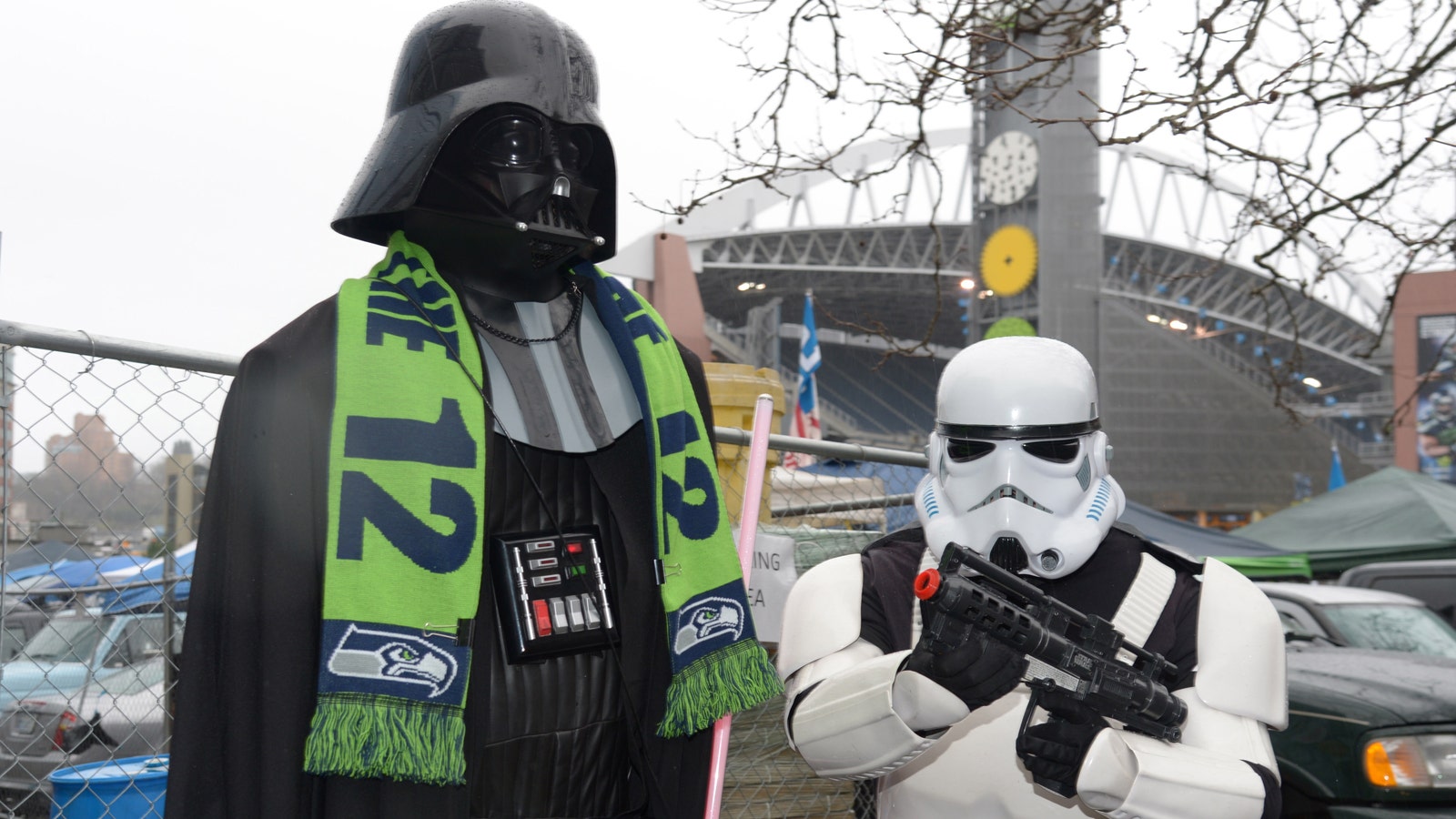 Well, they quickly had something to worry about.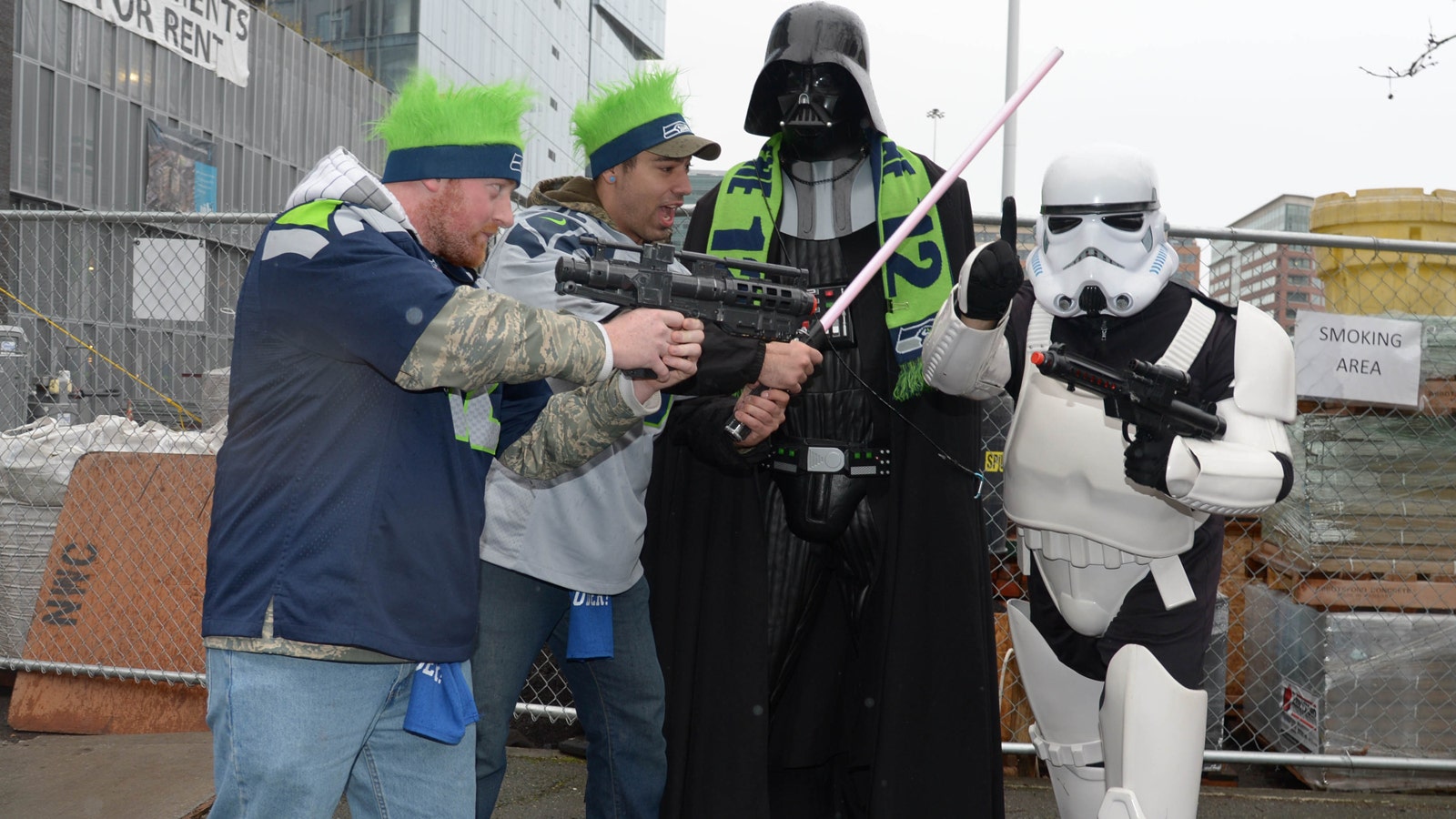 But then the two guys not dressed up in Star Wars gear turned on each other.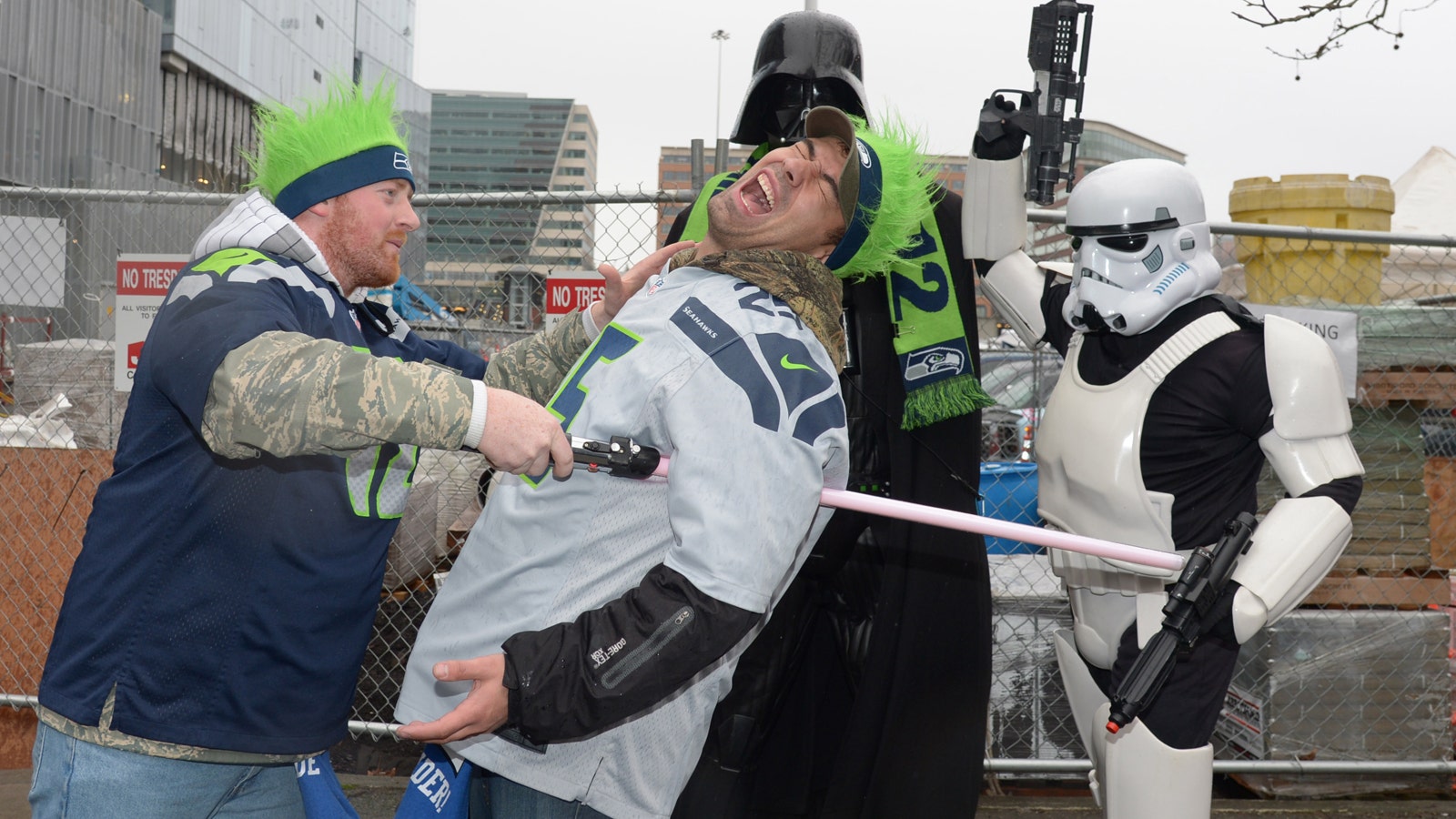 While that was going on, there was this guy posing next to a couple of dogs. Nothing weird about this photo. Nope, nothing at all.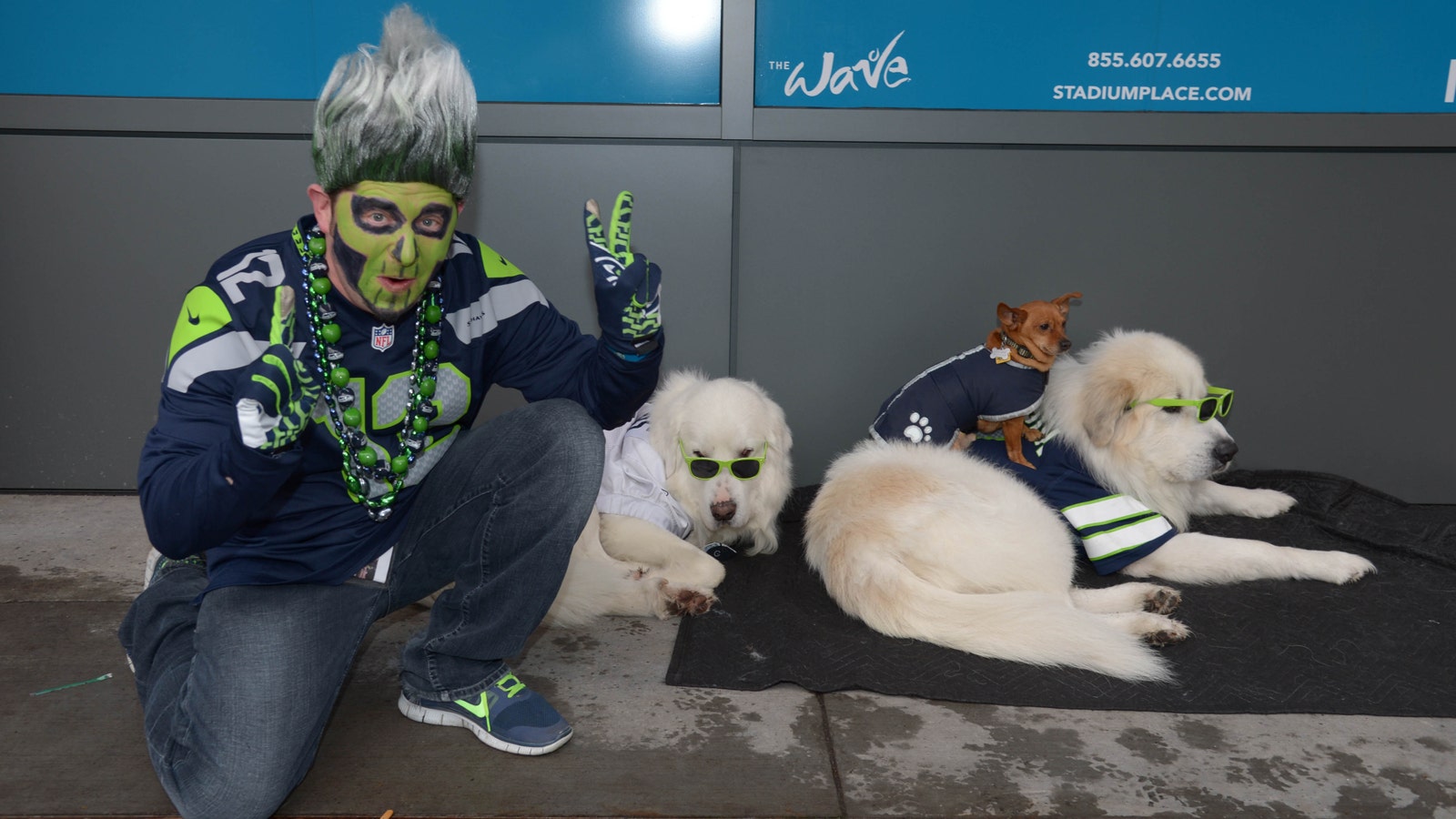 What's the best way to pay tribute to one of your team's star players? Hang a framed photo of the star player underneath a highway, apparently.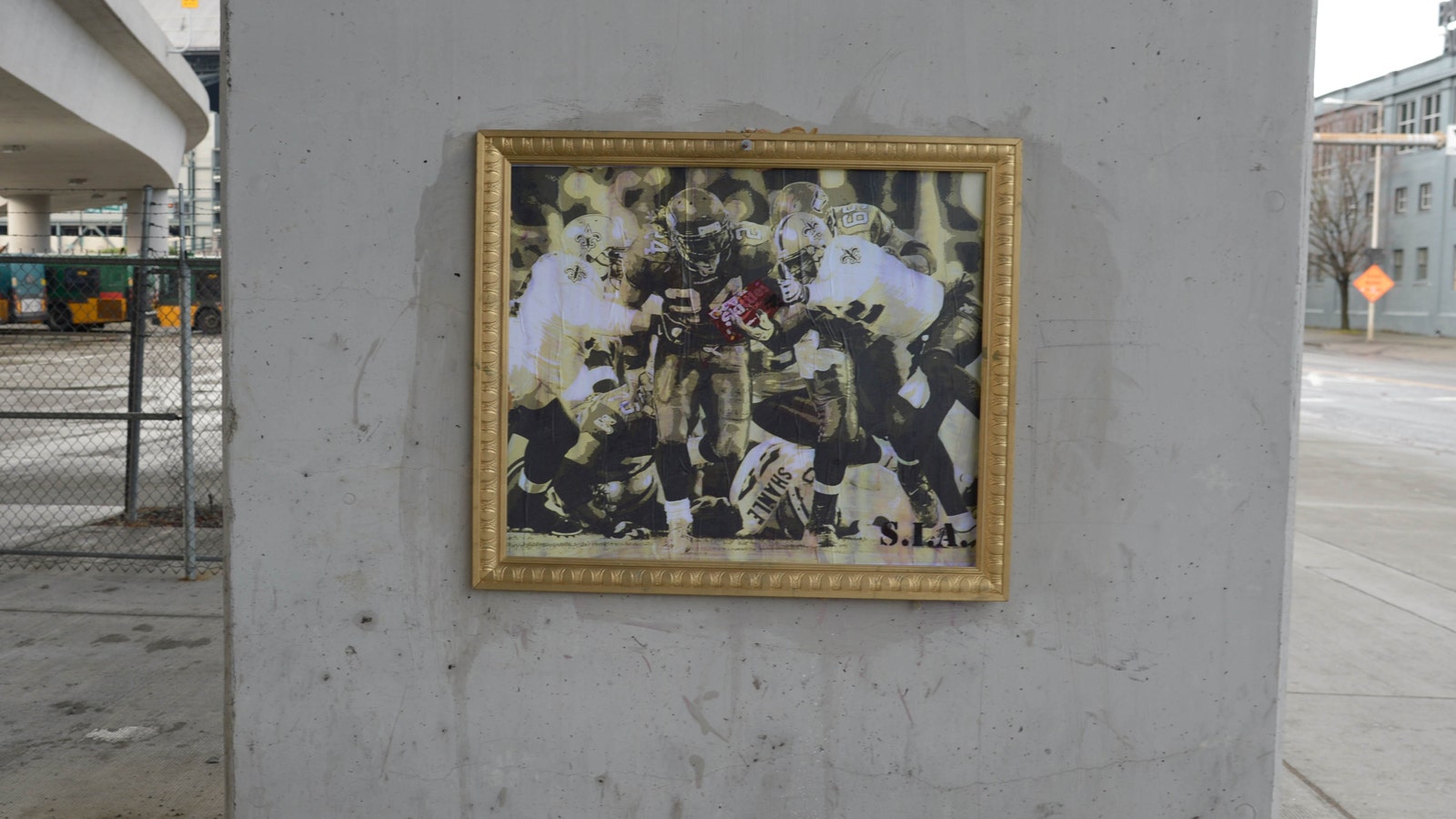 We finish things off with Seattle's own Macklemore just enjoying a cup of coffee outside in the rain.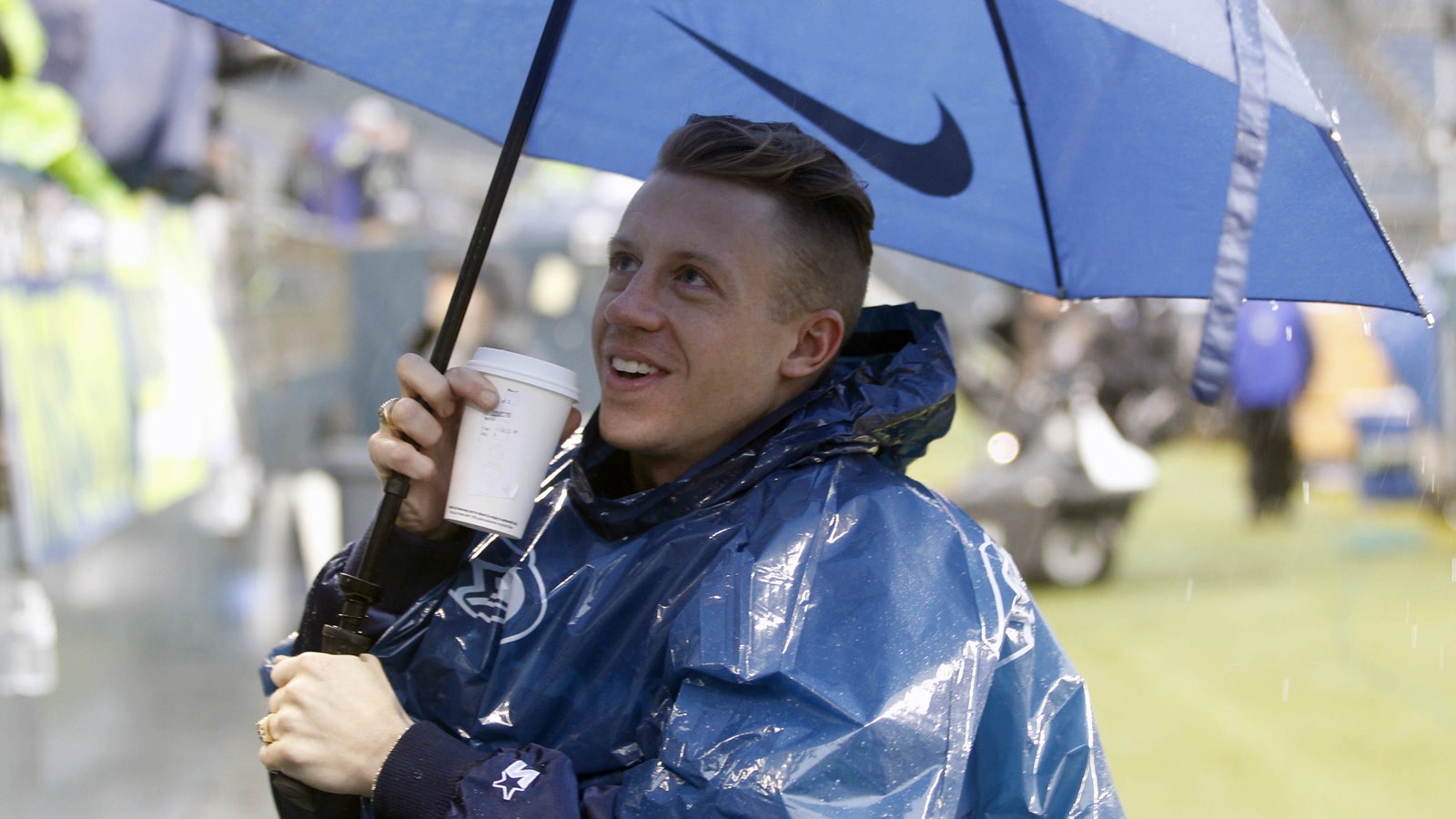 Good times in Seattle on Saturday.