11 things we will definitely see in the NFL divisional round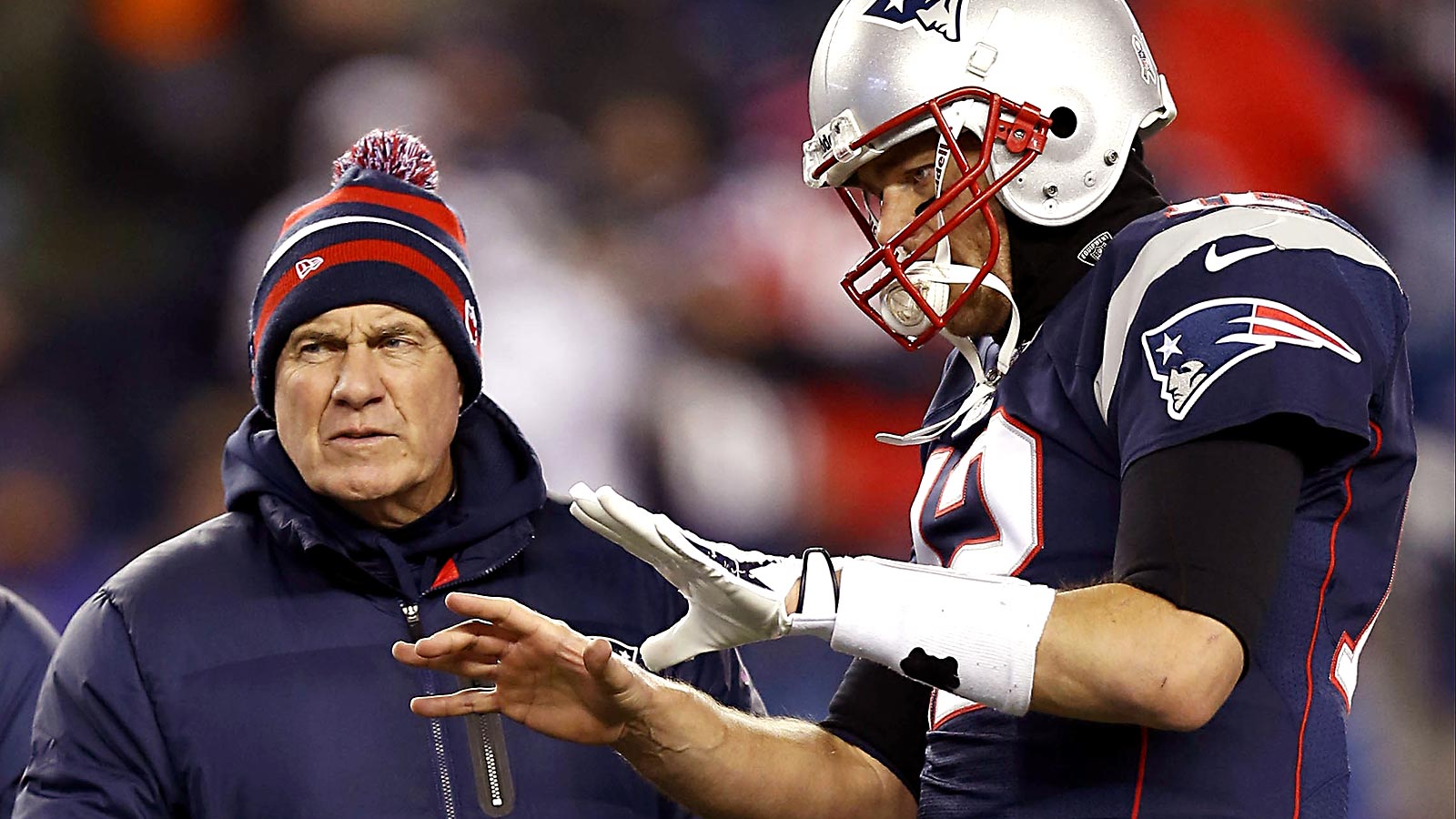 And just like that we're down to eight teams still alive and fighting for a chance to advance to Super Bowl XLVIII.
Need more great NFL news? We're just a work-week away from arguably the greatest weekend in football — the divisional playoff round.
So to get you ready for all the action (and to give you a nice break from all that boring work stuff you're pretending to do right now), we've created a list of things we will definitely see this weekend.
Let's get into it.
1. Jim Harbaugh will freak out over a very minor call and make a weird face. The 49ers coach is a bit of a wreck during games. Remember when you would have a sleepover party as a kid and your father would trudge downstairs at like 1 a.m. and yell at everybody for being too loud? That's pretty much Jim Harbaugh during every game. Get ready to see this Sunday against the Panthers: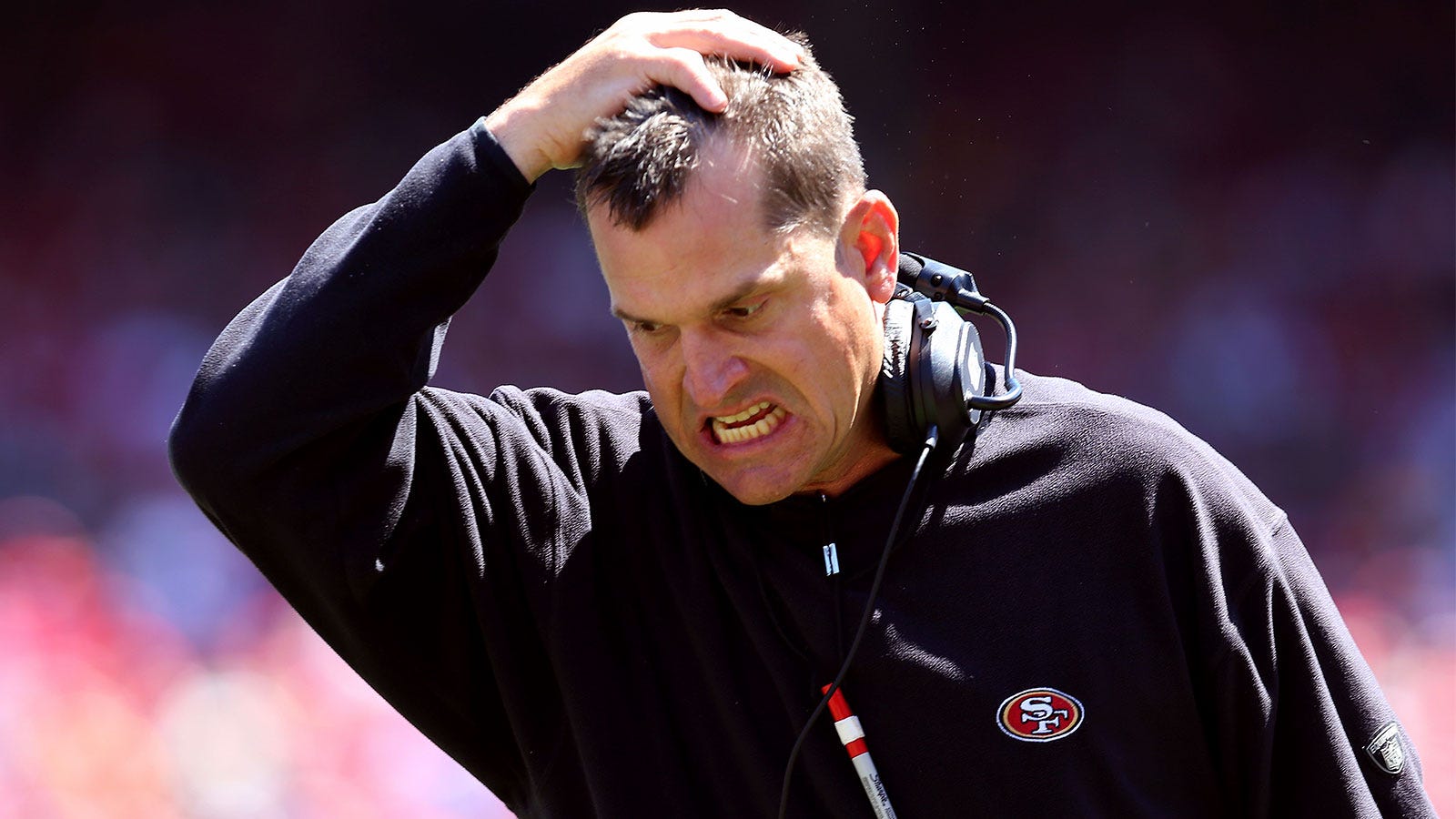 2. Tom Brady will not be impressed by his receivers. The Patriots QB has been known to yell at teammates, very much like Dan Marino used to do at the end of his career whenever a receiver missed a ball that sailed 10 feet over his head. Brady will get a bit frustrated Saturday against the Colts and do something like this after a bad play:
3. Pete Carroll will chew gum LIKE A BOSS. The Seahawks coach might be best gum-chewer on the planet. He looks like he was born to chew gum and pump his fist. He's what every gum-chewer in the world strives to be like.
4. Steve Smith will talk trash. After picking up a 12-yard first down in the second quarter. OK, maybe that's too specific of a thing to predict but Smith will definitely act like he's done something major when, in fact, he's done something that will soon be forgotten about.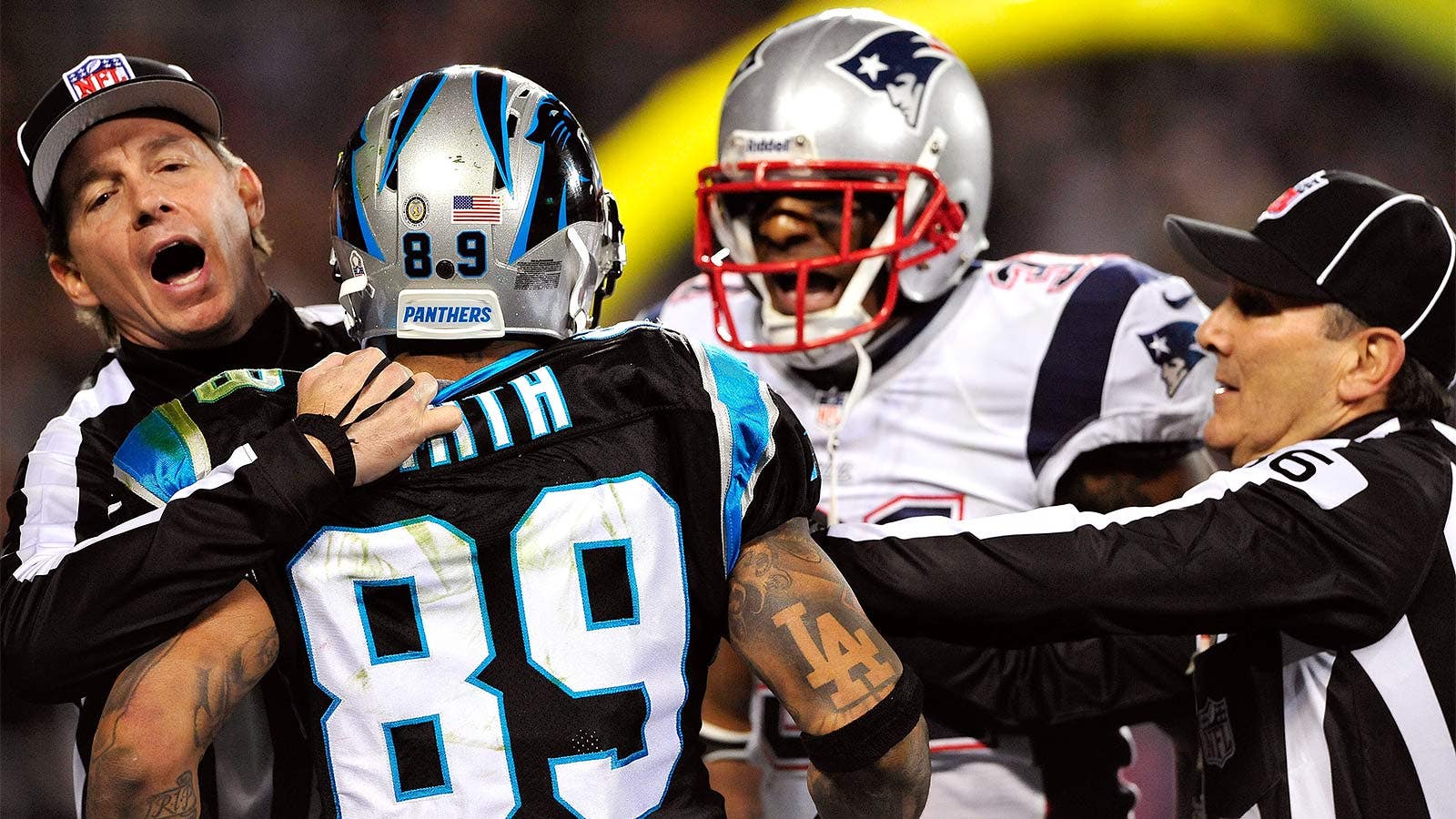 5. Danny Woodhead will be scrappy. The Chargers running back is like your childhood friend who didn't have all the tools to be a great athlete but what he lacked in the skill department he made up for in the he-would-do-anything-physically-possible-to-get-it-done department. Woodhead isn't afraid of anything, which makes him great.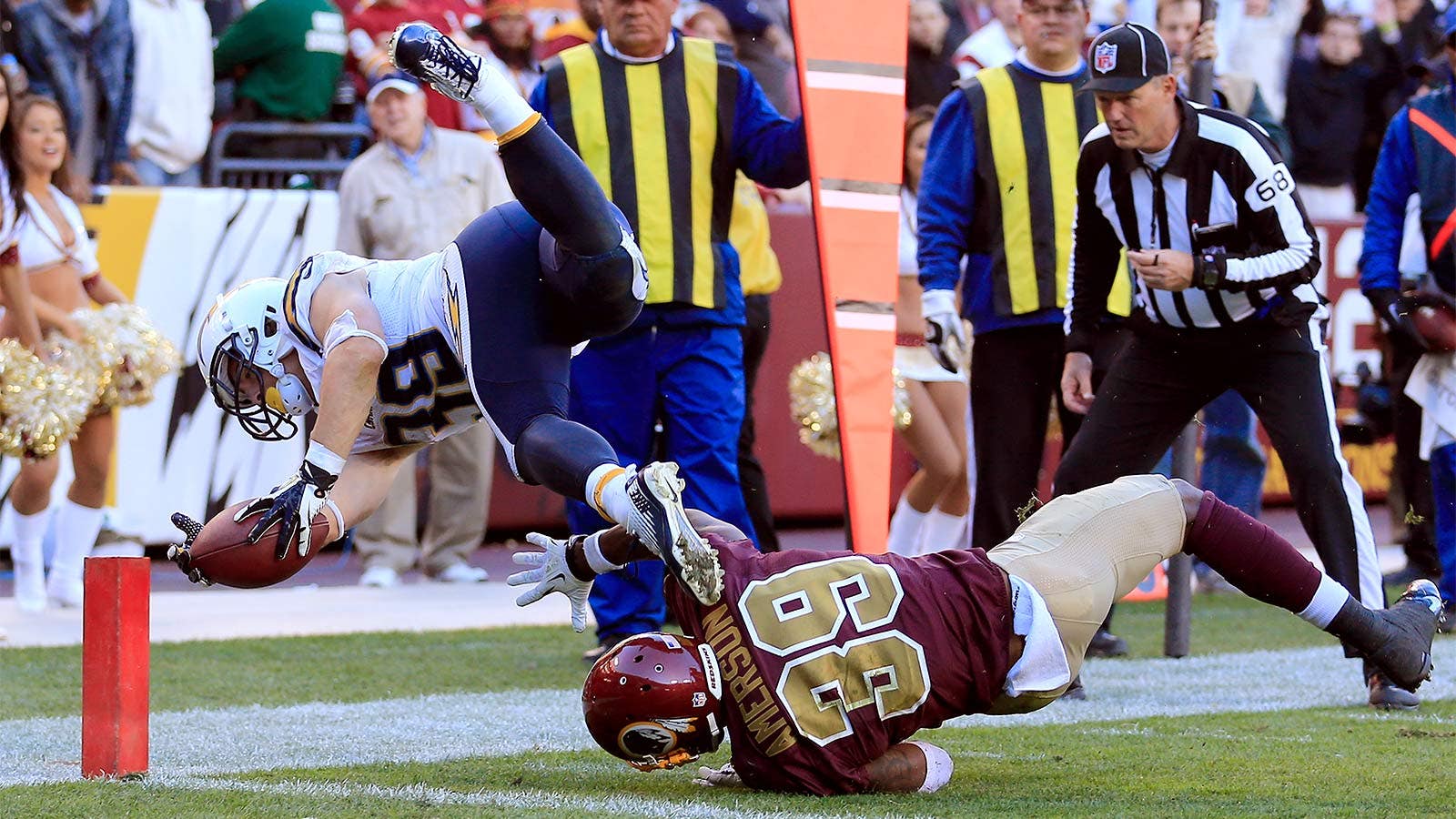 6. Bill Belichick will look through our souls. The Patriots coach is great at hiding his emotions during a game. He's also great at the emotionless death stare: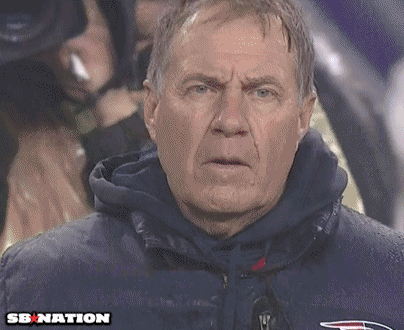 7. Philip Rivers will wear a bolo tie … and wear it well? We still don't know if Rivers' choice in post-game wardrobes this season has been really great … or really weird. We're siding with great because the look just screams fearless gunslinger. And that's exactly what you want from your QB in the playoffs.
The Philip Rivers bolo tie collection. (Postgame/Week 15, postgame/today). What does he break out next weekend??? pic.twitter.com/L4FfSMFTsJ

— Rachel Nichols (@Rachel__Nichols) January 5, 2014
8. Andrew Luck's throat beard will be front and center for all of the world to see. Does the Colts QB have the worst beard in the NFL? Probably. Could he have won the best beard contest if he was on that old episode of "Cheers?" Probably. Does he give a heck what we think about his throat beard? Definitely not. It's a thing of … beauty?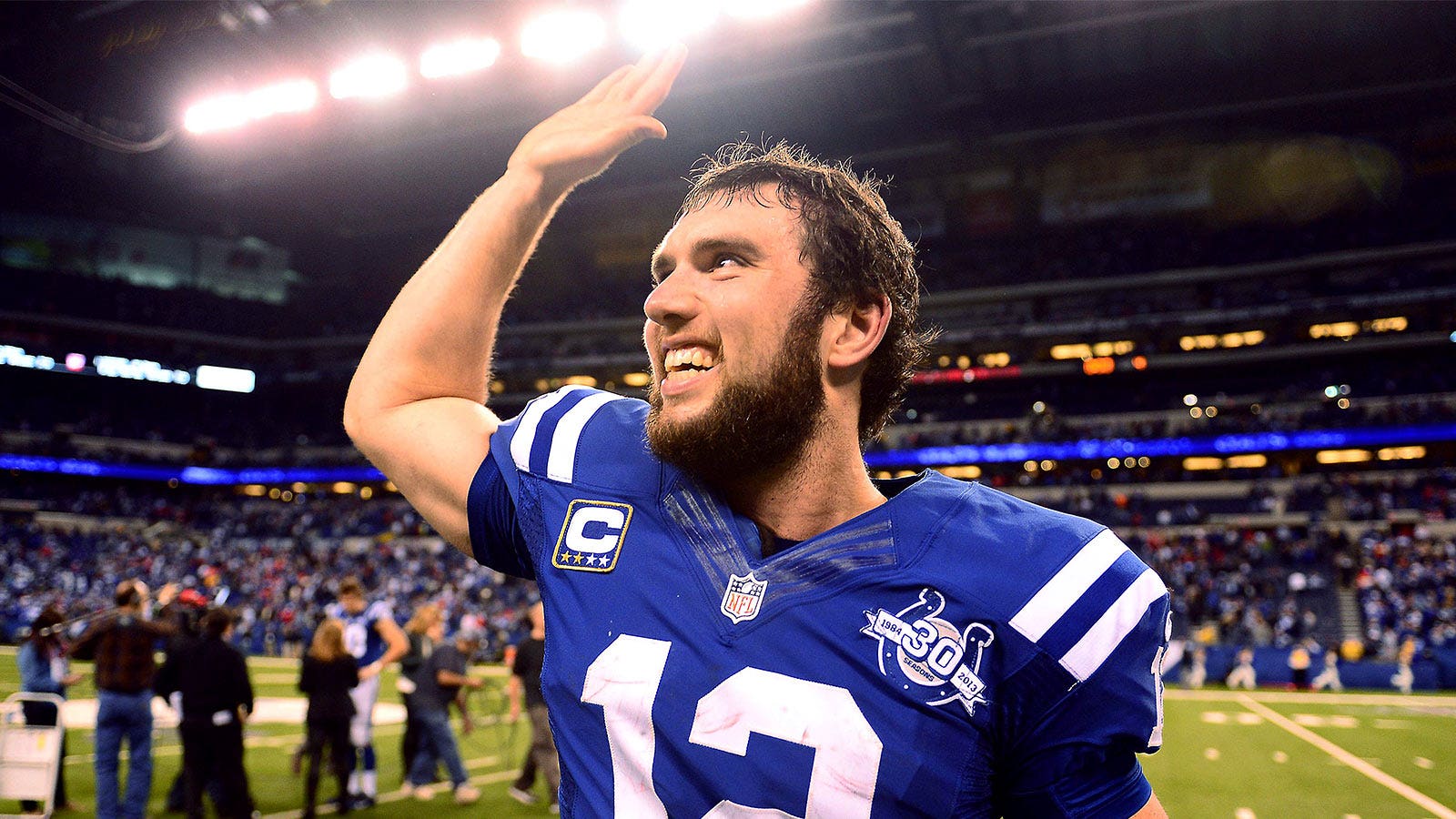 9. Peyton Manning's forehead will have a bright pink spot on it just moments after kickoff. Not sure if you have noticed but the record-setting QB has a pretty big forehead. It seems like it barely fits in his helmet because during every Broncos game this happens:
Peyton Manning might have the biggest forehead on the planet! pic.twitter.com/q1IBfPbTfz

— Clayton Vogt (@C17Vogt98) October 27, 2013
10. Rob Ryan will look confused and sad all at once. Rex Ryan's brother isn't afraid to show you how he feels. Chances are the Seahawks' offense will do something great Saturday and the Saints defensive coordinator will react like his parents just grounded him for the weekend.
11. Hulk fan will make you feel nervous. The Seahawks have some of the most passionate fans in all of sports (just ask them if you don't believe us) and Hulk fan might be the best of the group. This guy is all business.
HULK LIKE SEAHAWKS DEFENSE. pic.twitter.com/DfTVQbXFsQ

— BuzzFeed Sports (@BuzzFeedSports) October 13, 2013
(GIFs via The Score, SB Nation, Kissing Suzy Kolber, NESN)