The 32 funniest fan signs of 2014
Spurs fans put a pacifier on LeBron James during the NBA Finals
It's a thankless job
He's made some mistakes
Don't mess with Joakim Noah
With a big contract comes big expectations
In response to the racist Donald Sterling recordings
The resemblance is uncanny
And he LIKES them
In response to Luis Suarez's World Cup chomp
A medical concern during Monday Night Raw
Dak Prescott as Will Smith
Speaking of pop culture
Brazilians believed (and still do believe) that Mick Jagger's support is a curse
Darth Vader is a Syracuse fan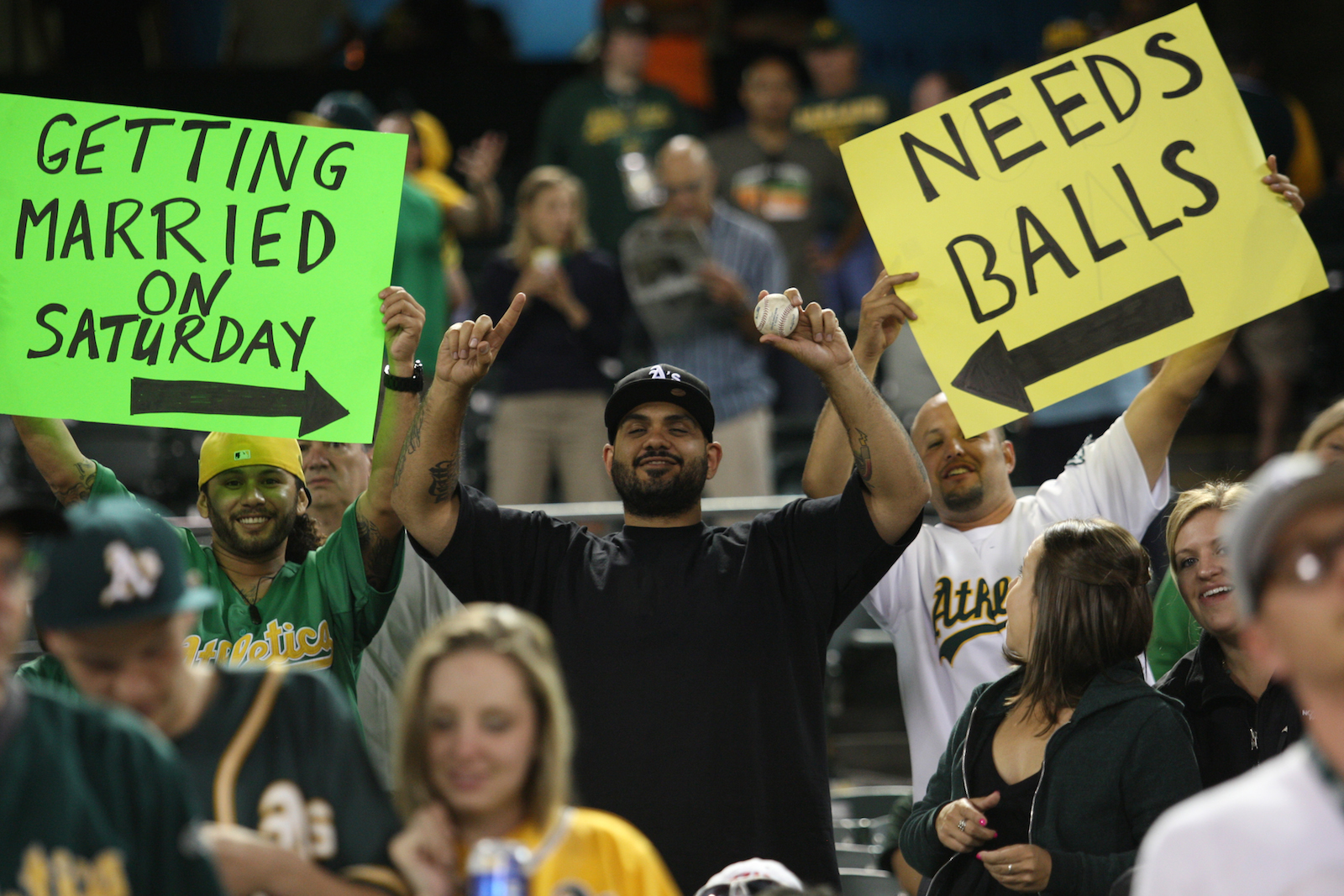 He picked the right groomsmen
Vader again!
And the Royals did win!
A disgruntled Leafs fan
Better to make the playoffs and lose?
She wore them for the Canada-USA Men's ice hockey semifinals in Sochi
Well?
A USA fan holds a sign directed at Portugal forward Cristiano Ronaldo
The Xavier-Creighton rivalry got serious
This Sounders fan has a point
Sick reference, bro ...
Young lovers
Gonzaga fans have a directive for the opponent
More cute than funny
That's OK, lady
It was pretty darn cold
Macho Man, on behalf of all Bills fans
Little did we know ...