Best Home Run Derby tweet; Daphne Joy is Fox-y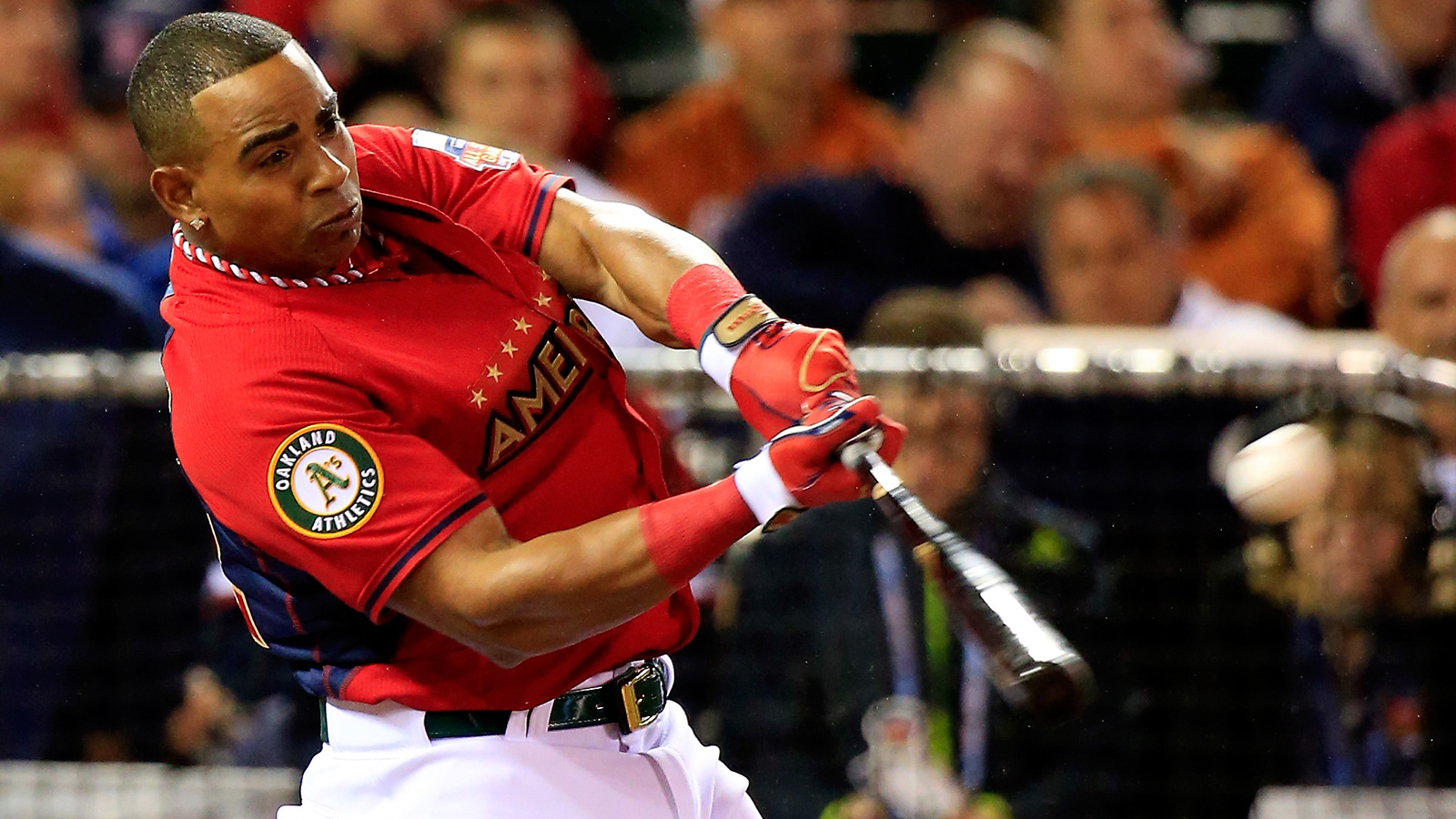 I'm not a Home Run Derby fan, but I can certainly appreciate Yoenis Cespedes channeling his inner Britney Spears after winning the event for a second straight year.
Oops I did it again 😉 #HRDerby #MLB ⚾️🏆👑 #JustWinBaby pic.twitter.com/h1UnrfmYRd

— Yoenis Cespedes (@ynscspds) July 15, 2014
With all due respect to Cespedes, the best tweet of the night during Home Run Derby came from Twins pitcher Phil Hughes.
Home Run Derby night and only 5 tweets saying I should pitch to every participant #BabySteps

— Phil Hughes (@PJHughes45) July 15, 2014
Warning: The following link contains nudity: A very confident Sixers fan got a "2015 NBA CHAMPS" tattoo on his left butt cheek.
Here's how Germany players unveiled their World Cup trophy to fans in Berlin.
U.S. soccer player Omar Gonzalez was a guest on "Conan" last night and discussed his recent appearance in the "ESPN the Magazine" Body Issue, where he appeared completely naked except for a soccer ball covering his intimate area. It turned out to be the perfect conversation topic since "American Pie" star Jason Biggs, who has experience with that sort of thing, was on the panel, too.
David Letterman took full credit for LeBron James returning to the Cavaliers on last night's "Late Show."
Clearly, Heat rookie Shabazz Napier is devastated that LeBron left Miami because he has unfollowed @KingJames on Twitter.
Watch what happened when a fan ran onto the field to confront a pitcher after he hit a batter at a recent minor league game.
Model Daphne Joy gets today's Fox-y Lady honors.
Got a link, comment or question? Email Jimmy.Traina@fox.com.