Twins pull off outstanding prank on pitcher; Anahi Gonzales is Fox-y
Major, major, major props to the Minnesota Twins and manager Ron Gardenhire for pulling off a tremendous prank on pitcher Mike Pelfrey. The right-hander is a Wichita State alum. Gardenhire told Pelfrey he needed to speak to the basketball team before the NCAA tournament to get them fired up. However, this wasn't exactly the case, as you'll see.
When the Reds played the Indians on Monday, Cleveland radio broadcaster Tom Hamilton got to see his son, Nick, take his first major league at-bat. Emotions got the best of the proud father, who couldn't hold back the tears.
Russell Westbrook is normally the NBA player who gets attention for unusual outfits, but today, the focus is squarely on Pacers forward Paul George for this ensemble.
Every NFL coach, except one, recently gathered for a group photo. The lone individual who was missing? Bill Belichick, of course. However, the Patriots coach did offer this alternative.
If you're a Phillies fan who drives around with a team bumper sticker, free tickets could be in your future.
Pirates catcher Tony Sanchez has chosen something unconventional for his 2014 walk-up song.
Indians outifielder Nick Swisher mock his reputation as one of baseball's biggest bros in this funny video with comedian Mike Polk.
The late-night host asked people on the streets of L.A. yesterday if they could name one college basketball player.
This video of three BASE jumpers jumping off the Freedom Tower in New York City last September is going viral. The three guys are also in trouble. (Warning: Video contains strong language.)
Model Anahi Gonzales gets today's Fox-y Lady honors.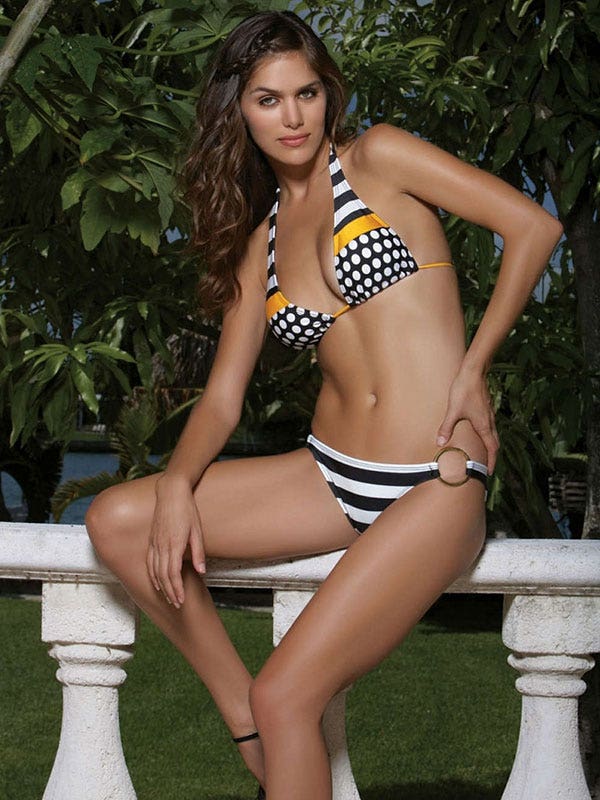 Got a link, comment or question? Email Jimmy.Traina@fox.com.