Terrell Suggs wears gladiator mask; Heather Widle is Fox-y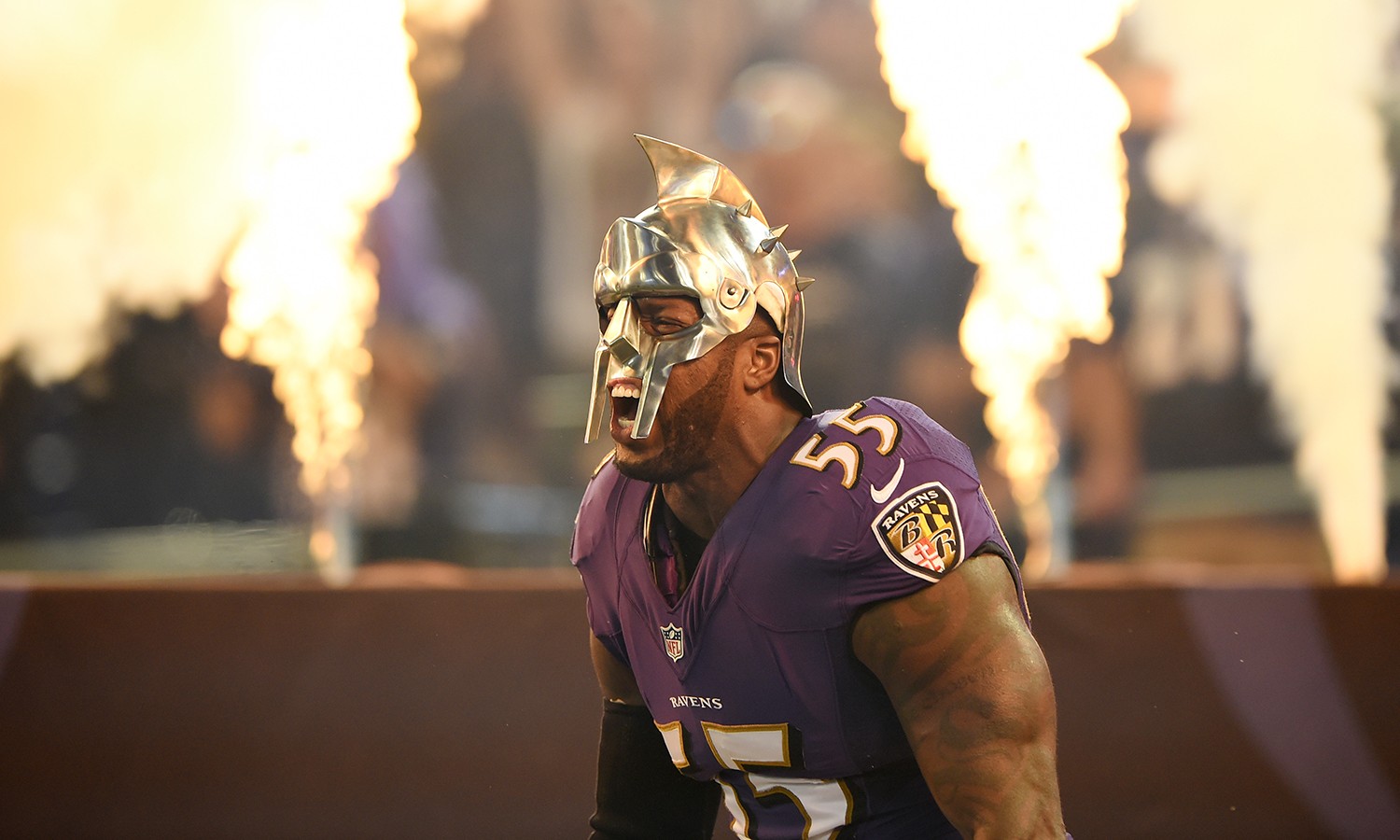 Baltimore Ravens linebacker Terrell Suggs came out in a gladiator mask during pregame introductions for last night's game against the Pittsburgh Steelers. His reason for doing this? "I just thought that we needed a boost. I couldn't afford to start slow. I just wanted to get the crowd and my team in there early."
Miami Marlins slugger Giancarlo Stanton ended up with multiple facial fractures, dental damage and cuts that required stitches after getting hit in the face with a pitch from Milwaukee Brewers right-hander Mike Fiers. This later led to a bench-clearing brawl between the two teams. After the game, Fiers apologized to Stanton while a slew of MLB players sent the Miami outfielder get-well wishes.
Chicago Bulls center Joakim Noah is the latest individual to throw out a horrendous first pitch.
FOX Sports NFL insider Mike Garafolo spoke to a few fans, men and women, who proudly wore Ray Rice jerseys to last night's Steelers-Ravens game.
No one has ever been more excited to catch a foul ball than this fan.
Last night's Houston-BYU game featured a Hail Mary and the worst-timed jump you'll ever see.
HBO will no longer air "24/7: The Road To The Winter Classic." It does appear, however, that the show will air on a different network, so it can chronicle the New Year's Day game between the Chicago Blackhawks and Washington Capitals at Nationals Park.
A report says that the WWE may already pull the plug on its $9.99-per-month network.
It's been a week filled with awful sports stories. If you'd like to try to momentarily break away from the madness, check out our list of 10 things to feel good about in sports right now.
Model Heather Widle gets today's Fox-y Lady honors.
Got a link, comment or question? Email Jimmy.Traina@fox.com.