Seahawks player's bizarre quote about Panthers; Rachel Hilbert is Fox-y
Seahawks defensive end Michael Bennett provided the quote of the day when previewing Saturday's playoff game against the Panthers and talking about the similarities between Seattle and Carolina.
"It's so much alike, man. It's like you look at a girl who looks like you, and you find out it's your cousin, so you can't go on a date with her even though you'd like to, because she looks like you. But then you see her friend, and her friend's really hot, and you're like, 'That's not my cousin,' so it's good."
When Pedro Martinez enters the Hall of Fame, he'd like the picture on his plaque to feature his Jheri Curl, which he says had to be taken care of "like a flower."
The voting for Cooperstown is a complete and utter joke. Voters refuse to put a player in unanimously, they make other players wait a few years before voting for them (as if the player somehow improved during retirement), they sell votes to Deadspin and now we have a writer who didn't cast a ballot at all because he lost it.
Randy Johnson, Pedro Martinez, John Smoltz and Craig Biggio read the Top 10 List ("Top 10 Things I Said When I Learned I Made The Baseball Hall of Fame") on the "Late Show with David Letterman last night.
Legendary NBA broadcaster Marv Albert made his 126th appearance on David Letterman's show last night. With Dave retiring in May, Albert presented his best all-time bloopers.
Suns forward Marcus Morris and coach Jeff Hornacek got into a HEATED argument after Morris was hit with a technical foul during last night's game against the Timberwolves.
Clippers owner Steve Ballmer couldn't resist dancing to Fergie last night.
Steve Ballmer dancing to Fergie. https://t.co/SR1vi1dy89

— Arash Markazi (@ArashMarkazi) January 8, 2015
Antonio Brown doesn't want to play in the game and his followers would prefer he take a vacation.
Rt if I should attend pro-bowl ; fav if I should take a Vacation ! #FanChoice

— Antonio Brown (@AntonioBrown84) January 8, 2015
Victoria's Secret model Rachel Hilbert gets today's Fox-y Lady honors.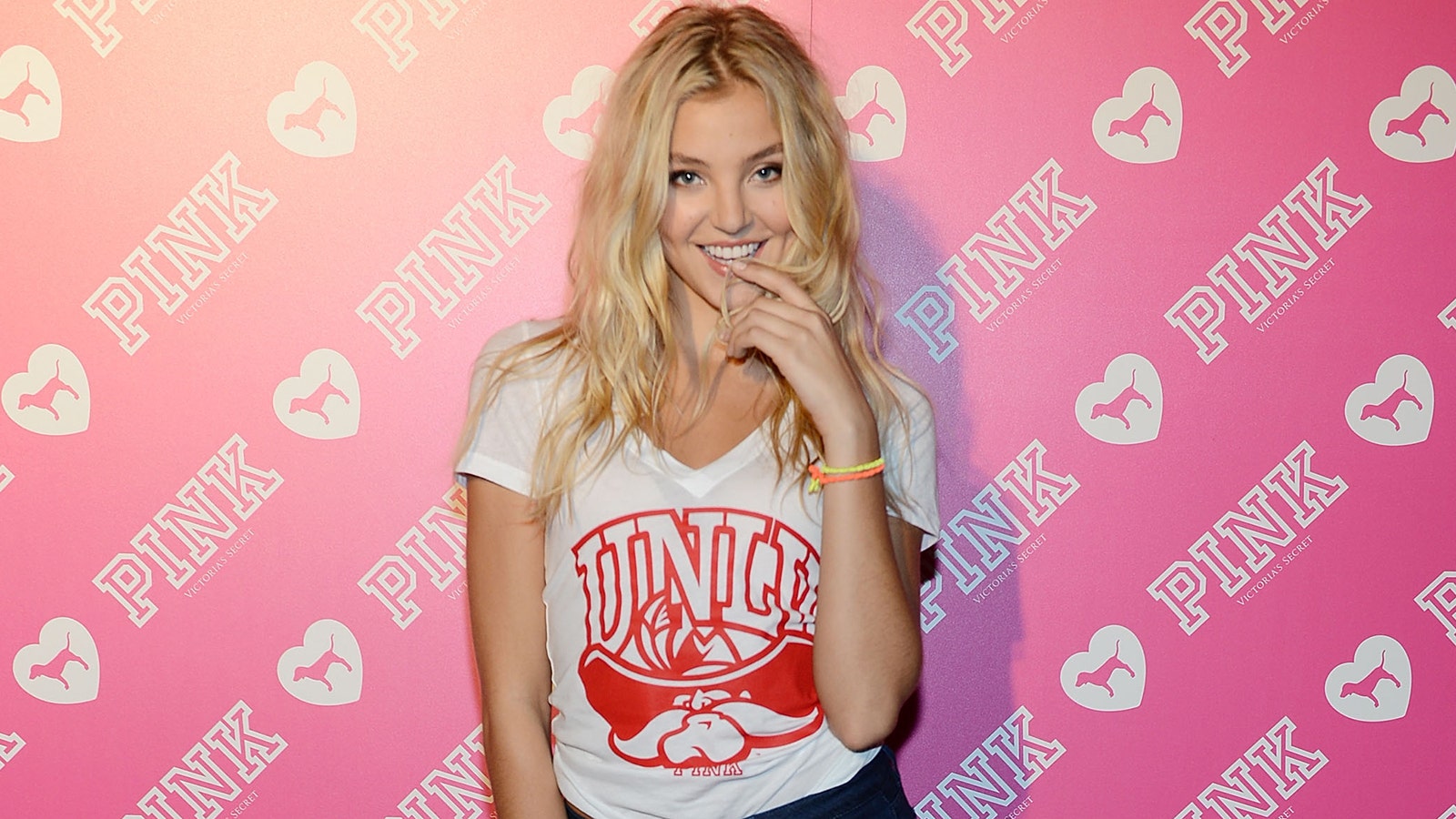 Got a link, comment or question? Email Jimmy.Traina@fox.com.