Seahawks-Saints Roundup; Browns' sad Christmas Song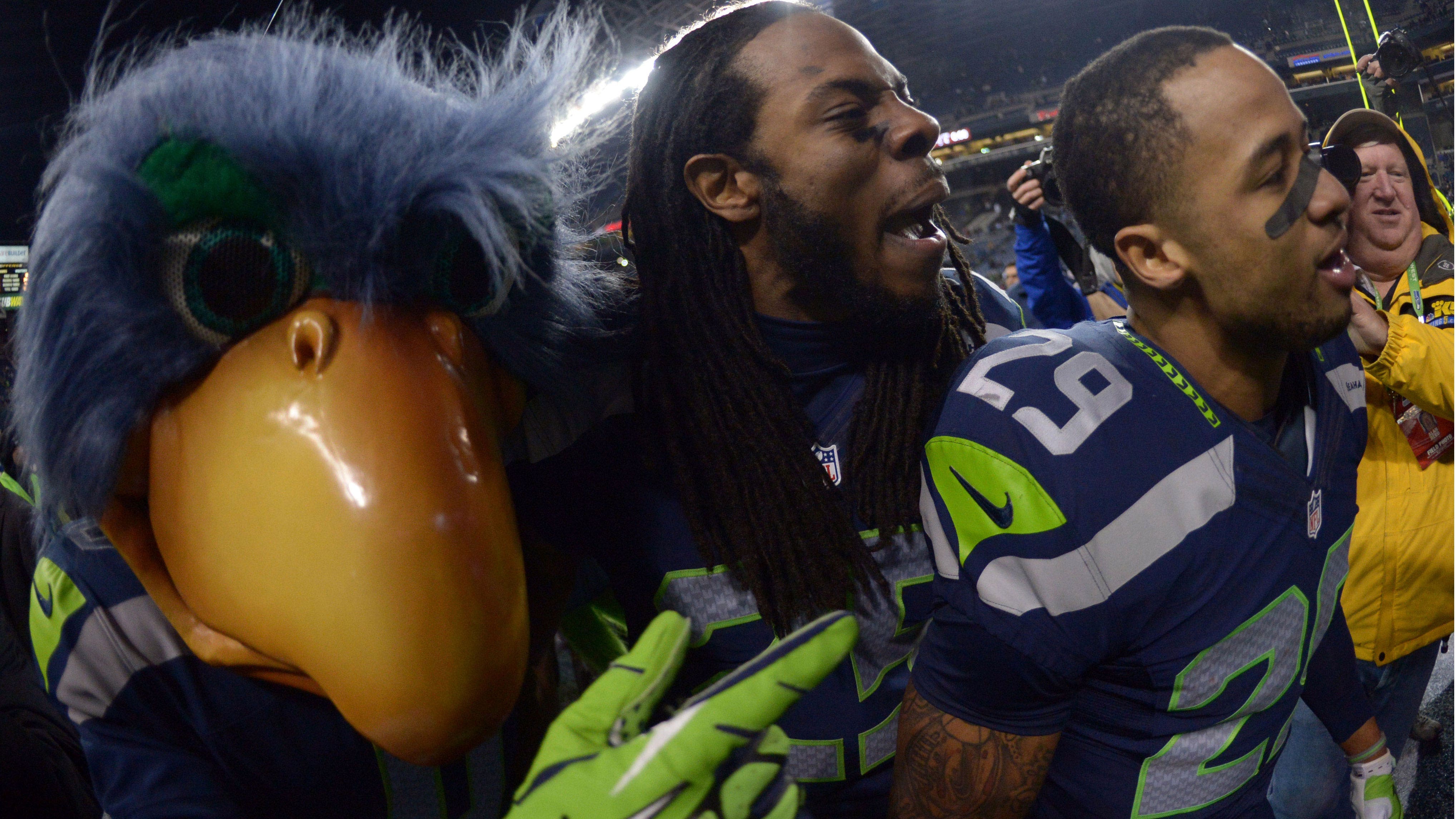 Last night's highly anticipated Saints-Seahawks game quickly turned into a snoozefest for non-Seattle fans (or anyone who bet the Seahawks). However, there were still a few notable incidents. For starters, this GIF of Pete Carroll is one of the best you'll ever see. Ed Hochuli got very dirty with one of his explanations. But not as dirty as Seahawks defensive lineman Michael Bennett, who celebrated his touchdown with this graphic dance.
On the heels of Auburn-Alabama, here's a solid list (with video) of the top 10 game-ending plays in college football history.
Someone's ashes were dumped on Auburn's field after the Iron Bowl. However, that's nothing compared to this story about a woman who was shot and killed because, according to the victim's sister, the alleged shooter thought she wasn't upset enough about Alabama's loss to Auburn.
DeSean Jackson celebrated his 27th birthday in Sunday with not one, but two cakes. One was a stack of $100 bills. The other was a Mercedes.
I don't think this is possible, but it's a nice thought.
Chip Kelly on Nick Foles: "He's the starting quarterback for the next 1,000 years here."

— Reuben Frank (@RoobCSN) December 2, 2013
The Browns fan has a wonderful sense of humor.
Here are the 20 most overplayed songs of 2013 mashed into a one-minute video
* The Buzzer spoke to the guy who bet $100 to win $50,000 on Auburn winning the national title game.
* Jason Dufner wants Tiger Woods to change the date of his tournament because it will go head-to-head with the Auburn-Missouri SEC title game.
* This dancing old guy at Sunday's Bengals-Chargers game is hardcore.
Model Emily Ratajkowski has not one, but two new must-see photoshoots out. The first is this very festive, holiday-themed shoot. The other is from GQ.