Roy Halladay takes shot at A-Rod; Tara Booher is Fox-y
Even retired Major League Baseball players like to take shots at Alex Rodriguez. Former Blue Jays and Phillies pitcher Roy Halladay provided this salvo Monday morning.
I recorded my first strike out since retirement! Time for a comeback? She has a better swing then Arod! No steroids pic.twitter.com/98ytAyTUy0

— Roy Halladay (@RoyHalladay) March 23, 2015
Charles Barkley's "expert" college basketball analysis was a bit shaky last night when he said that Kansas' Cliff Alexander was playing well. That was a problem because Alexander WAS NOT PLAYING.
If you watch the New York radio host on FOX Sports 1 or listen to him on WFAN, you know that Mike Francesa has some go-to sayings. Whether you are a hard marker or not, we need you to vote for your favorite Mike Francesa-ism in this not good, but great bracket tournament.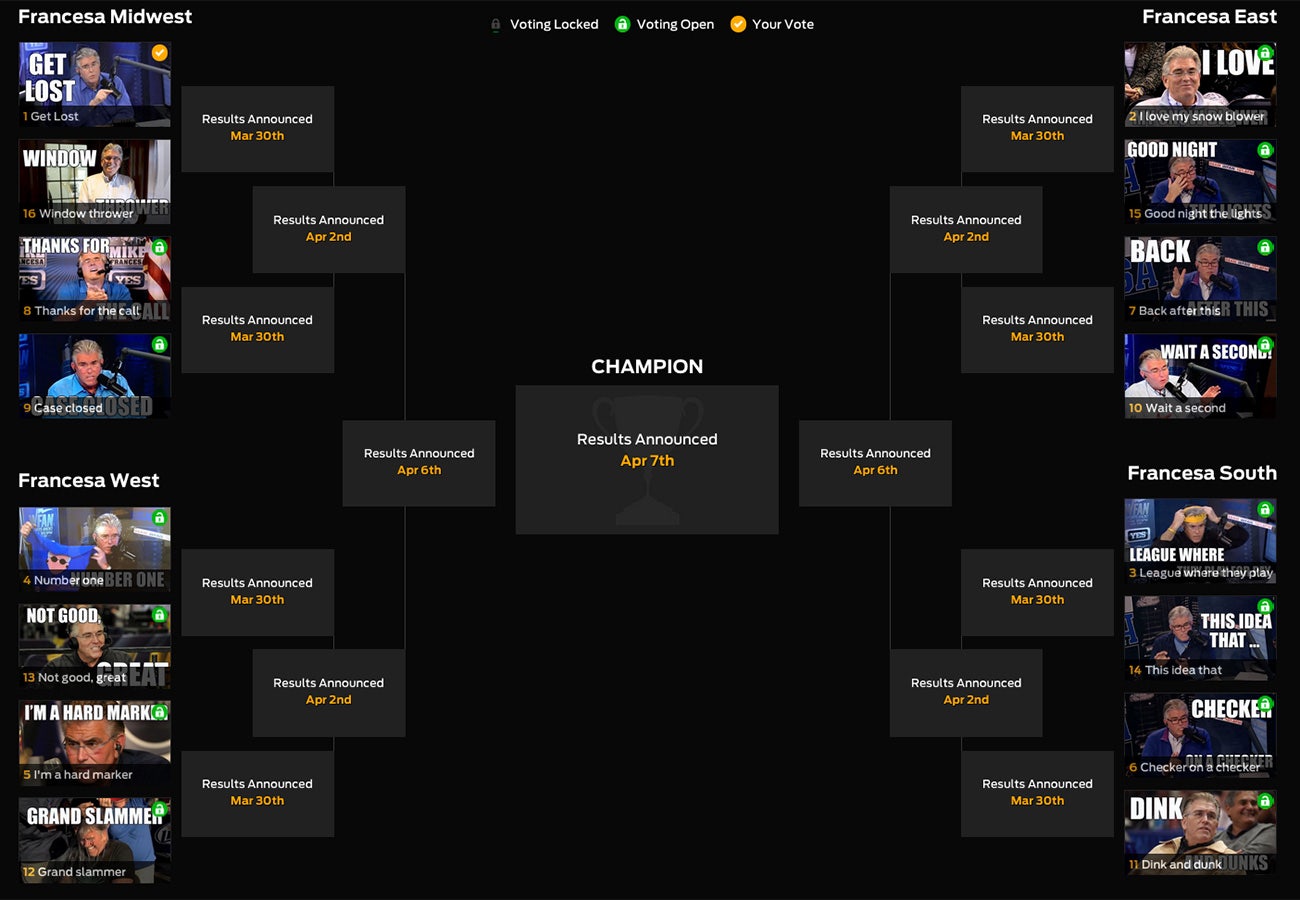 LeBron did this on Sunday.
While many of you were watching the NCAA tournament this weekend, Tom Brady was busy getting buried alive.
A's pitcher Sean Doolittle gives his coaches some very important social media tips in this funny commercial.
Cubs manager Joe Maddon went with the high school coach look on Sunday.
Here's #Cubs Maddon pic.twitter.com/8kOcYdA18B

— Carrie Muskat (@CarrieMuskat) March 22, 2015
More importantly at Cubs camp, several players shaved their heads to raise awareness for pediatric cancer.
WWE superstar Dolph Ziggler spoke to me about WrestleMania 31, Roman Reigns, his stand-up comedy career, offers from an adult website and more. Listen to the podcast below or download it on iTunes.
Model Tara Booher gets today's Fox-y Lady honors.
Got a link, comment or question? Email Jimmy.Traina@fox.com.