Robinson Cano pranks Yankees fans; Lucy Bayet is Fox-y
Former Yankee Robinson Cano returns to New York for a three-game series beginning tonight. Yesterday, the Mariners second baseman did a bit for Jimmy Fallon's "Tonight Show" in which Yankee fans booed a picture of Cano and talked a little trash before Cano appeared out of nowhere and their tunes changed.
When you get embarrassed during a blowout loss at home during the NBA playoffs, you're going to hear from the fans. Pacers forward Paul George heard from one fan in particular, and it was loud and clear.
Here is the Broncos quarterback taking on Johnny Cash's "Folsom Prison Blues" at a charity event over the weekend.
Phil Jackson got his Big Apple initiation today when the New York Post's Page 6 called him out for being a bad tipper.
Giants pitcher Madison Bumgarner has a habit of blowing snotrockets during games. There is even a site dedicated to keeping track of how often the left-hander unleashes a substance from his nose: bumgarnersnotrockets.mlblogs.com. During Bumgarner's start against the Rockies last night, this fan showed his full support.
"@alexsimon99: Dude just had a customized Bumgarner jersey w/ the word "Snotrocket" instead of his last name." Yup. pic.twitter.com/ndxGh4SOzg

— LOLKNBRHosts (@LOLKNBRHosts) April 29, 2014
When a college softball player couldn't finish running the bases after hitting a three-run home run because her knee blew out, the opposing pitcher picked her up and carried her around the bases.
This lady did not enjoy having a beer spilled on her at last night's Rockies-Diamondbacks game.
If you're a WWE fan who would like to relive the bizarre opening to last night's "Monday Night Raw" in which a children's choir sang to John Cena, here you go.
Jerry Seinfeld turns 60 years old today. Yes, 60 years old. In honor of the occasion, here is a 40-minute compilation of his various stand-up appearances.
If you don't have 40 minutes of spare time, here is a shorter clip that featuers one of my favorite Jerry moments.
Model Lucy Bayet gets today's Fox-y Lady honors.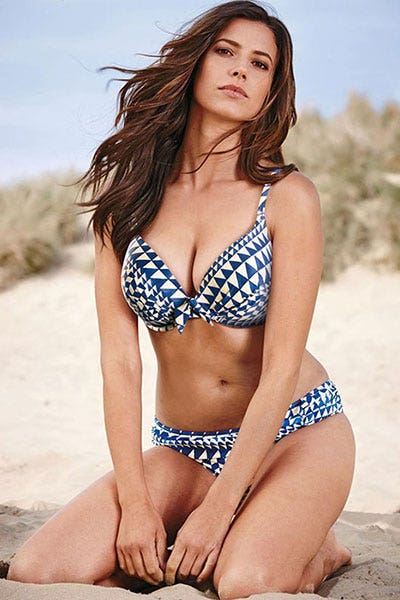 Got a link, comment or question? Email Jimmy.Traina@fox.com.