Rob Gronkowski has only read 80 percent of his own book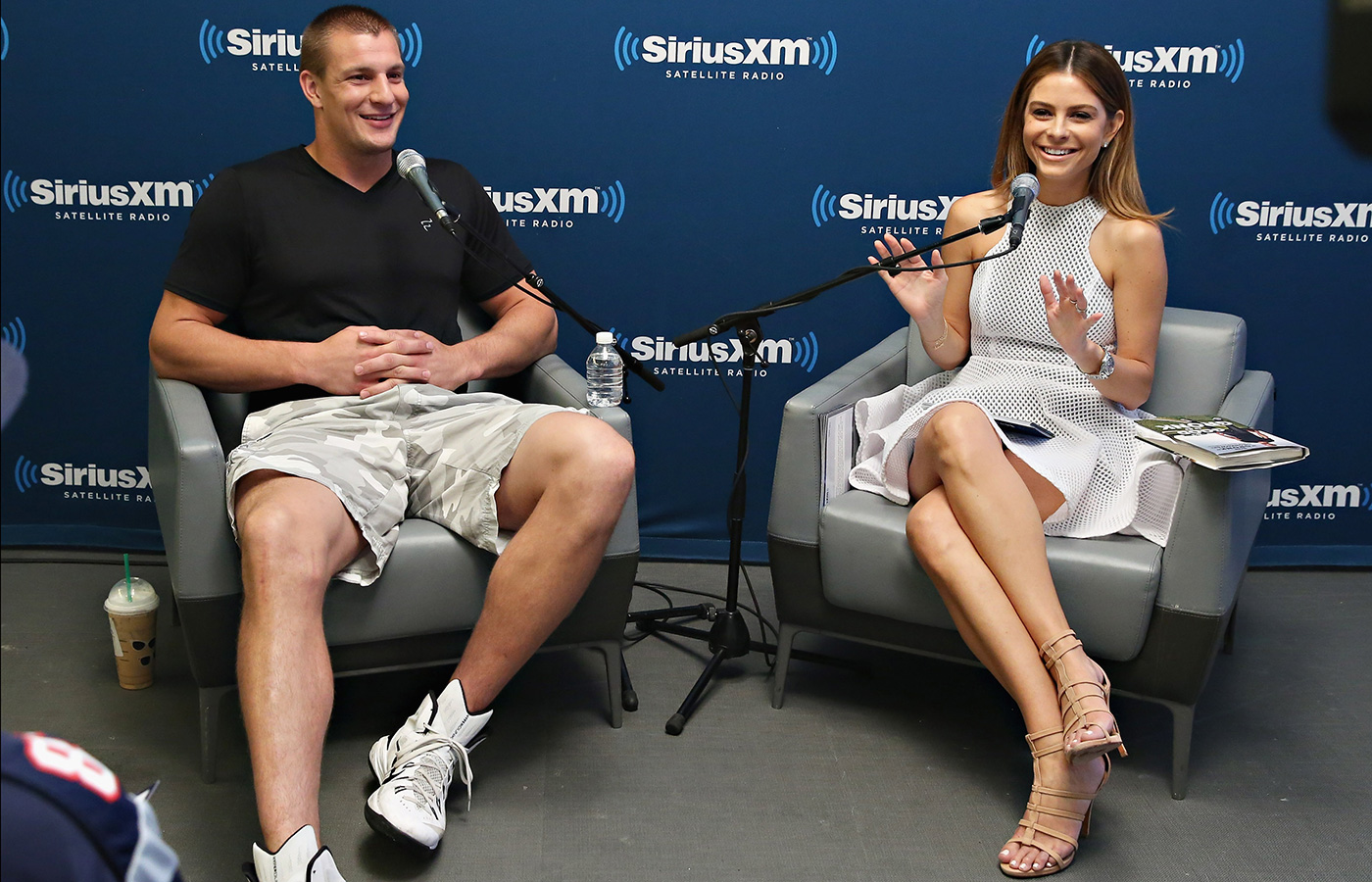 Rob Gronkowski is currently promoting his book, "It's Good To Be Gronk," (he appeared on "Celebrity Family Feud" last night) which comes out Tuesday. During an interview with Maria Menounos for SiriusXM, Gronk kept things real by admitting that he didn't even read his own book. "I ain't gonna lie to you," the Pats tight end told Menounos. "I only read like 80 percent of it. But I know what the other parts were and everything and what it was all about." Considering he wrote the book, we're glad Gronk knew what it was about.
The Undertaker, who has only appeared at WrestleMania the past two years, made a shocking return to the company during last night's Seth Rollins-Brock Lesnar match at the "BattleGround" pay-per-view. On a side note, if you missed my revealing interview with Rollins, listen to it below or download it on iTunes.
Complex.com recently interviewed Marshawn Lynch while he went sneaker shopping. The Seahawks running back drops $6,000 on new kicks, but still manages to make a plea to Kanye West for some free shoes.
"Trainwreck," which pulled in more than $30 million this weekend, is loaded with athlete cameos. GQ has ranked the best ones, which differs from my list.
Yankees outfielder Carlos Beltran held an '80s-themed charity event last night. Everyone who attended dressed in costume, except for Alex Rodriguez.
Great times with teammates at the @carlosbeltran15 #80sStrikeBack event! #OldSchoolSwag http://t.co/NPVskUfjAf pic.twitter.com/7lrSXcyhgV

— Chris Young (@CY24_7) July 20, 2015
Last week, Stephen Curry's daughter hung with Derek Jeter's nephew at the Nickelodeon Kid's Choice Awards. Over the weekend, she busted out some dance moves.
Twins outfielder Torii Hunter turned 40 on Saturday. His teammates marked the milestone birthday by getting him a walker.
Justin Timberlake and Alfonso Ribeiro played in the American Century Celebrity Golf Tournament in Lake Tahoe over the weekend. During the course of the event, they busted out "The Carlton."
Got a link, comment or question? Email Jimmy.Traina@fox.com.