Red Lightning steals BCS title game spotlight; Ashlyn Coray is Fox-y
Before we get to some links off of last night's BCS National Championship game, we need to show you how Florida State ballboy, "Red Lightning" dominated Twitter last night.
I'm rooting for FSU because Red Lightning pic.twitter.com/Ji4gRdH4Ya

— Uncle Luke (@Luke_AndRally) January 6, 2014
My boy red lightning on the touchdown earning his bowl ring #RedLightning pic.twitter.com/8nxe5siY6M

— robert s beadle (@rsbeadle) January 7, 2014
Who's that guy standing next to Red Lightning? pic.twitter.com/3zquGr8ODB

— Gabe Rivera (@gaberivera7) January 7, 2014
Looks like Red Lightning had an eventful night after the game. pic.twitter.com/nzFNRKK9Am

— Joshua Caraway (@CoachCaraway) January 7, 2014
Red Lightning pic.twitter.com/0c9gn3jmky

— Jonathan Jones (@jjones9) January 7, 2014
Red Lightning just touched Jameis. The power has been transferred. pic.twitter.com/xN127gVR7B

— Jay Adams (@FalconsJAdams) January 7, 2014
Can we get Red Lightning an invite to the combine?

— JJ Watt (@JJWatt) January 7, 2014
Red lightning got a ring!

— Drew Butler (@DrewBut13r) January 7, 2014
Red Lightning is the only reason why I'm watching the game tonight pic.twitter.com/ymgq63HQq4

— Alec Ditoro1⃣8⃣ (@Alec_Ditoro18) January 7, 2014
The person most devastated by Auburn's loss (outside of the school's players) had to be Mark Skiba, who had bet $100 to win $50,000 on the Tigers winning the national title. Skiba live tweeted throughout the game and appeared on FOXSports.com at halftime. Read the story about his night here.
* A.J. McCarron's mom took a shot at Jameis Winston during his postgame interview.
* How much would you pay to hear the conversation between these two guys?
* Beyonce, Jay Z and Kim Kardashian made an appearance at the game.
Rihanna has a crush on Eagles linebacker Mychal Kendricks.
Dennis Rodman was interviewed on CNN this morning about bringing a bunch of former NBA players to North Korea for an exhibition game. The appearance could not have been a bigger trainwreck, with Rodman basically cutting a WWE promo on the host.
Watch the Jacksonville Jaguars cheerleaders and mascot zipline across their stadium in this very cool video.
Most of you are dealing with very cold weather today. Here are some things you can do outside to make your day a little more enjoyable.
Model Ashlyn Coray get today's Fox-y Lady honors thanks to her Tumblr page.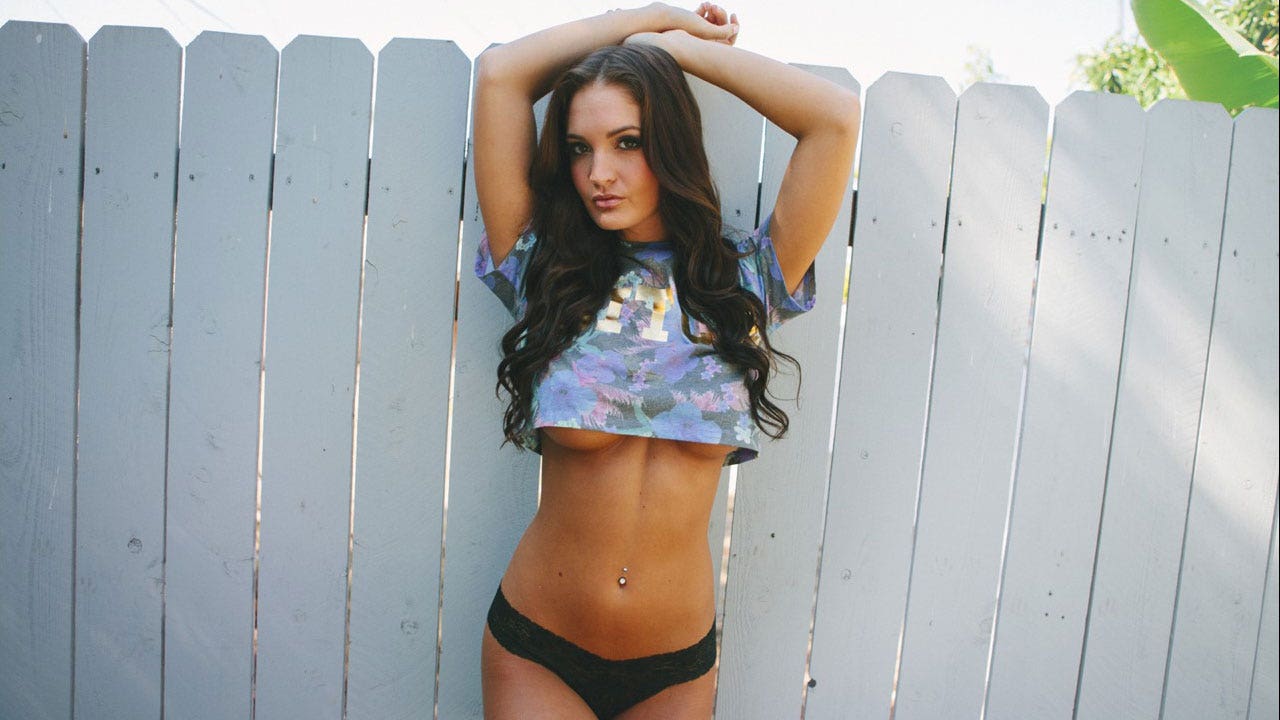 Got a link, comment or question? Email JimmyTraina1@gmail.com.