Antonio Brown's kick; Jessica Caetano is Fox-y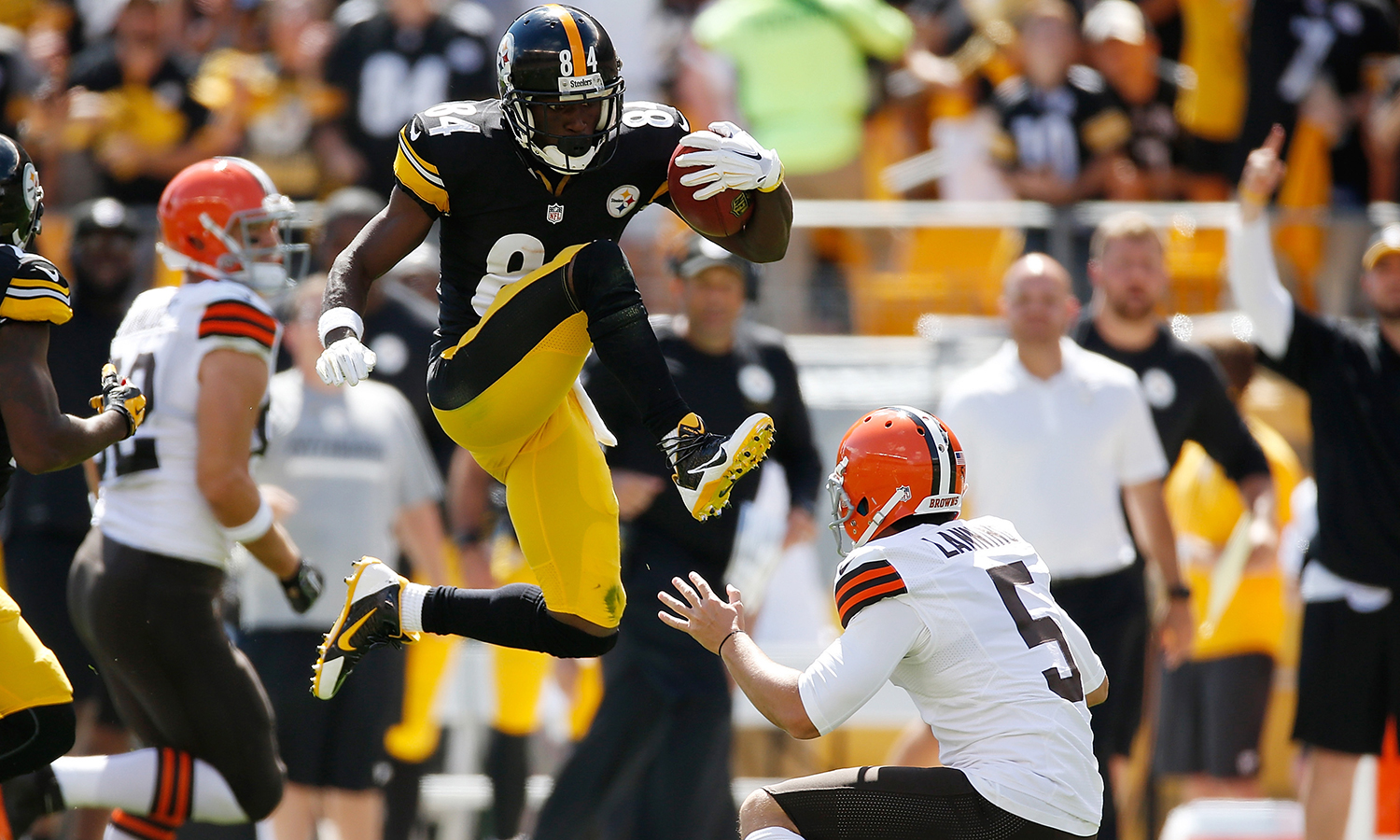 You've probably seen Steelers wide receiver Antonio Brown kick Browns punter Spencer Lanning in the face a million times by now. You've most likely seen the tweet sent by Spencer Lanning after the game, as well. Now it's time to figure out which mashup video is the best. Is it Brown as the Karate Kid or is it the Jim Ross dub? Very tough call.
If you'd still like to laugh at Dallas' expense after its sloppy 28-17 home loss to the Niners yesterday, Larry Brown Sports has rounded up several memes for your amusement.
We're always seeing these wacky, monstrous, gluttonous food items that stadiums are coming up with for people in attendance. It's usually a couple of meat products combined with mountains of cheese and sauce and bacon etc. But, as, one Bucs fan showed yesterday, sometimes you just need Frosted Flakes right out of the box.
It comes to us courtesy of two Arkansas State football players.
Texans defensive lineman J.J. Watt told Fox Sports that after he recently signed his $100 million contract extension, he Googled "What do rich people buy?"
During his press conference after yesterday's game, Yankees shortstop Derek Jeter answered a reporter's phone that was ringing while he was speaking.
Below is video of Ameer Abdullah's impressive 58-yard, game-winning touchdown with 20 seconds remaining that gave Nebraska a win over McNeese State on Saturday. Here is the hearbreaking McNeese radio call.
Most people expected the Bears to beat the Bills yesterday. Of course, there was one genius prognosticator out there, but I digress. The point of mentioning Buffalo's win is that Bills center Eric Wood sent this great tweet after the game.
A Cardinals fan wrote a very angry/funny letter to the St. Louis Post-Disptach about the risque Hardees commercials that air during games.
Model Jessica Caetano gets today's Fox-y Lady honors.
Got a link, comment or question? Email Jimmy.Traina@fox.com.