Joel Embiid tweaks LeBron James; Pashence Marie is Fox-y
The Sixers earned their first home win of the season last night with a 95-92 victory over the Cavaliers, who played without an injured LeBron James. After the game, Philly rookie/Twitter star Joel Embiid tweaked LeBron.
I told him to sign with us back in the summer and he didn't smh

— Joel-Hans Embiid (@JoelEmbiid) January 6, 2015
You may recall that Embiid made a few pitches for James during the offseason.
@KingJames hey bro hope you're having a good day…… Want to join us in philly?? Peace

— Joel-Hans Embiid (@JoelEmbiid) July 1, 2014
I hope i'm not gonna get fined already with those Lebron's tweets is it legal to recruit over twitter @NBA ?

— Joel-Hans Embiid (@JoelEmbiid) July 3, 2014
Been a day.. still waiting for @KingJames to answer me like (TAPE DELAY GUYS) how can you do that to me? @espn pic.twitter.com/LkeGQLrszQ

— Joel-Hans Embiid (@JoelEmbiid) July 3, 2014
A new book from Mike Tyson's former manager details the time the boxer confronted Michael Jordan for allegedly having an affair with his then-wife, Robin Givens.
Yes, there seem to be political ramifications to the Jerry Jones-Governor Chris Christie relationship.
Tom Brady is ready for the Ravens.
During Golden State's 117-91 win over Oklahoma State Monday night, Warriors superstar Steph Curry went through his legs AND behind his back.
Steph Curry clowns Russell Westbrook with between the leg dribble https://t.co/RwKB2JrHi6

— gifdsports (@gifdsports) January 6, 2015
Steph Curry clowning Anthony Morrow with the behind the back dribble https://t.co/utn0zyVnIu

— gifdsports (@gifdsports) January 6, 2015
Serena Williams took to Twitter last night to talk about her move of ordering an espresso during a match yesterday.
Hey everyone I keep telling you I am like you normal, average human being. I need my coffee or expresso in the mornings too. #GoingForOneNow

— Serena Williams (@serenawilliams) January 6, 2015
The 26-8 Atlanta Hawks could be on their way to sending two radio hosts to prison.
We told you yesterday about the new Rob Gronkowski erotica (book one in a series that's now available on Amazon). Here's comedian Gilbert Gottfried reading some passages from the book.
Model Pashence Marie gets today's Fox-y Lady honors.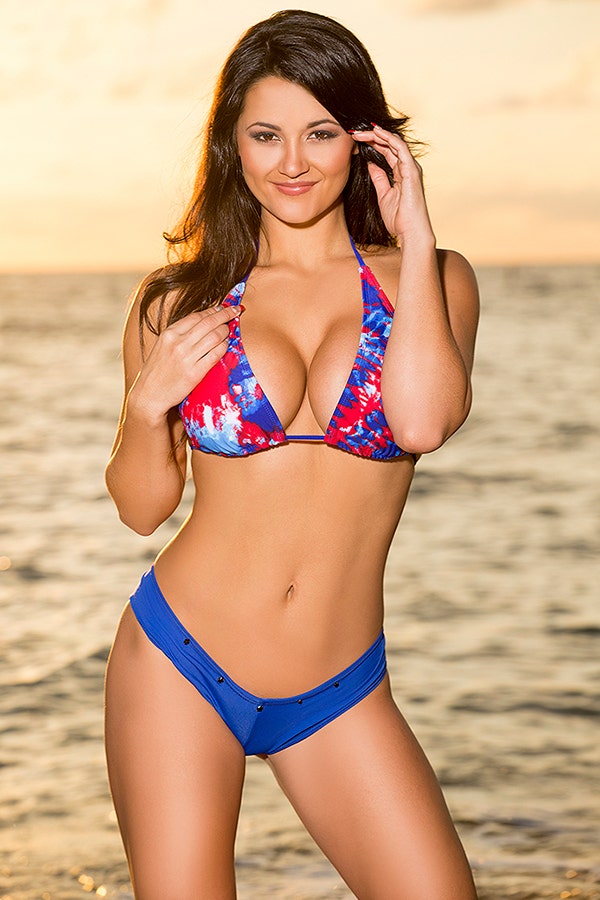 Got a link, comment or question? Email Jimmy.Traina@fox.com.