NCAA Tournament recap; Brittney Palmer is Fox-y
Day 1 of the NCAA tournament (sorry, play-in games don't count) saw three big upsets.
No. 11 Dayton beat No. 6 Ohio State. Here's way the front page of today's "Dayton Daily News" looks like.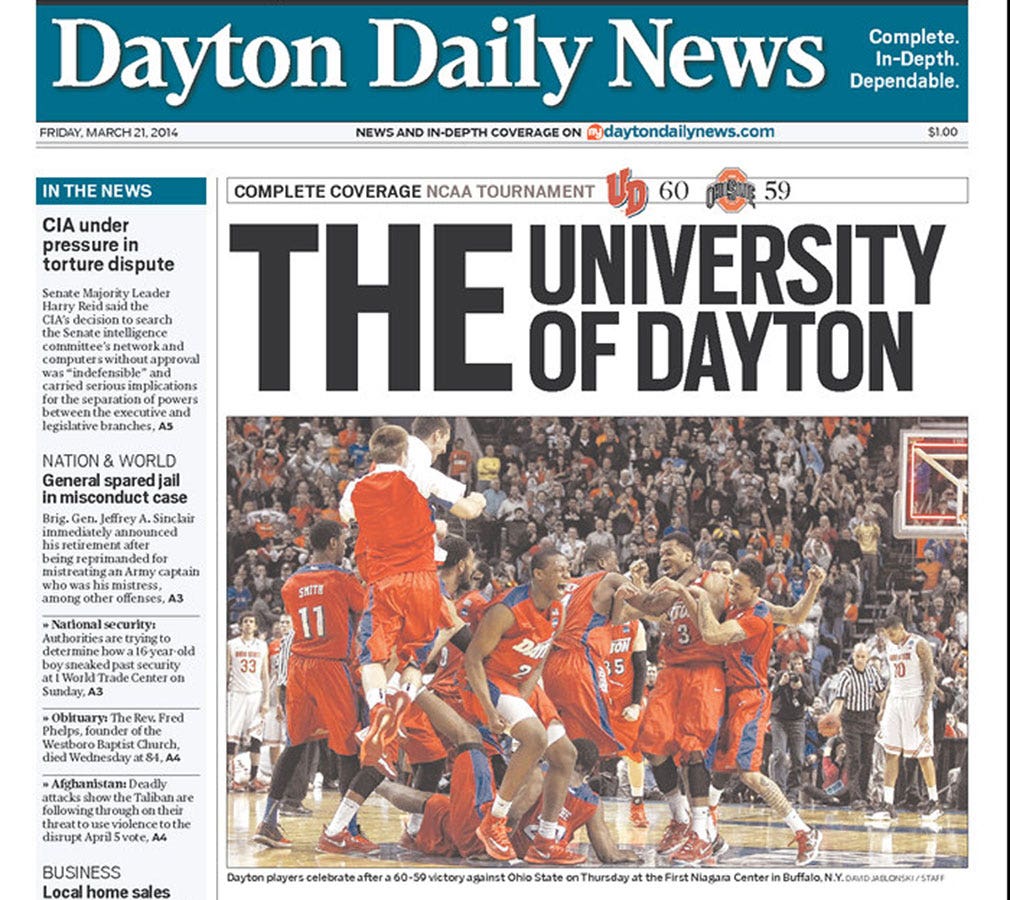 No. 12 Harvard beat No. 5 Cincinnati and things got wild as you'll see below.
HARVARD BASKETBALL! pic.twitter.com/ZFWmBbYQld

— Michael Katz (@KatzM) March 20, 2014
Lastly, No. 12 North Dakota State beat No. 5 Oklahoma. The postgame celebration featured dancing and a great line by Bison coach Saul Phillips about "One Shining Moment."
Get a full recap of Thursday's action here.
It comes from Nationals outfielder Jayson Werth, who recently compared baking a cake and doing algorithms to hitting a baseball.
If you're one of the few people in Miami who likes to attend Marlins game and you're single, the team will help you hook you up with another fan.
Rob Gronkowksi (along with teammate Julian Edelman) seemed to have fun filming their cameo in the "Entourage" movie.
Yesterday may have been the most epic day in entourage history @Edelman11 @RobGronkowski pic.twitter.com/xe7lu6R5zv

— Doug Ellin (@mrdougellin) March 20, 2014
Gronkowski kept the good times rolling last night by attending a WWE event.
Hey @RobGronkowski and @MojoRawleyWWE ! #NXT pic.twitter.com/TRuCT7hMbi

— Lee Morgan (@WWE_LCM) March 21, 2014
Here's a compilation of The Undertaker's 21 WrestleMania wins set to Taylor Swift's "22."
This has been going around the web for a couple of days now. It don't want to spoil it, so I'll just tell you that is covers a very amusing story of Louis CK, Bradley Cooper and "Inside the Actors Studio."
Check out this fun look back at the first tweet sent out by a slew of sports figures.
I have one Bud Light Mini Hoops Challenge game (a table game that challenges you to shoot a ping-pong ball into mini-hoop as many times as you can in 35 seconds) to give away. Follow @BuzzeronFox on Twitter and check the account at 3 p.m. ET to find out how to win.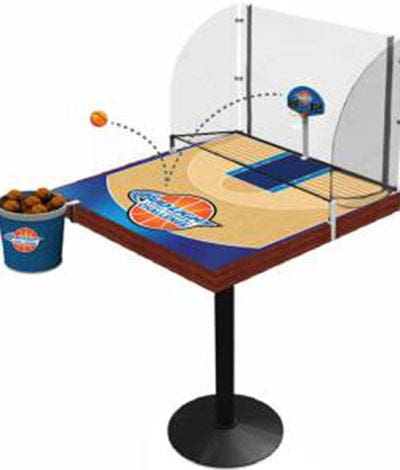 Popular UFC Ring Girl Brittney Palmer appears on the cover of the new "Fitness Gurls" magazine and gets today's Fox-y Lady honors.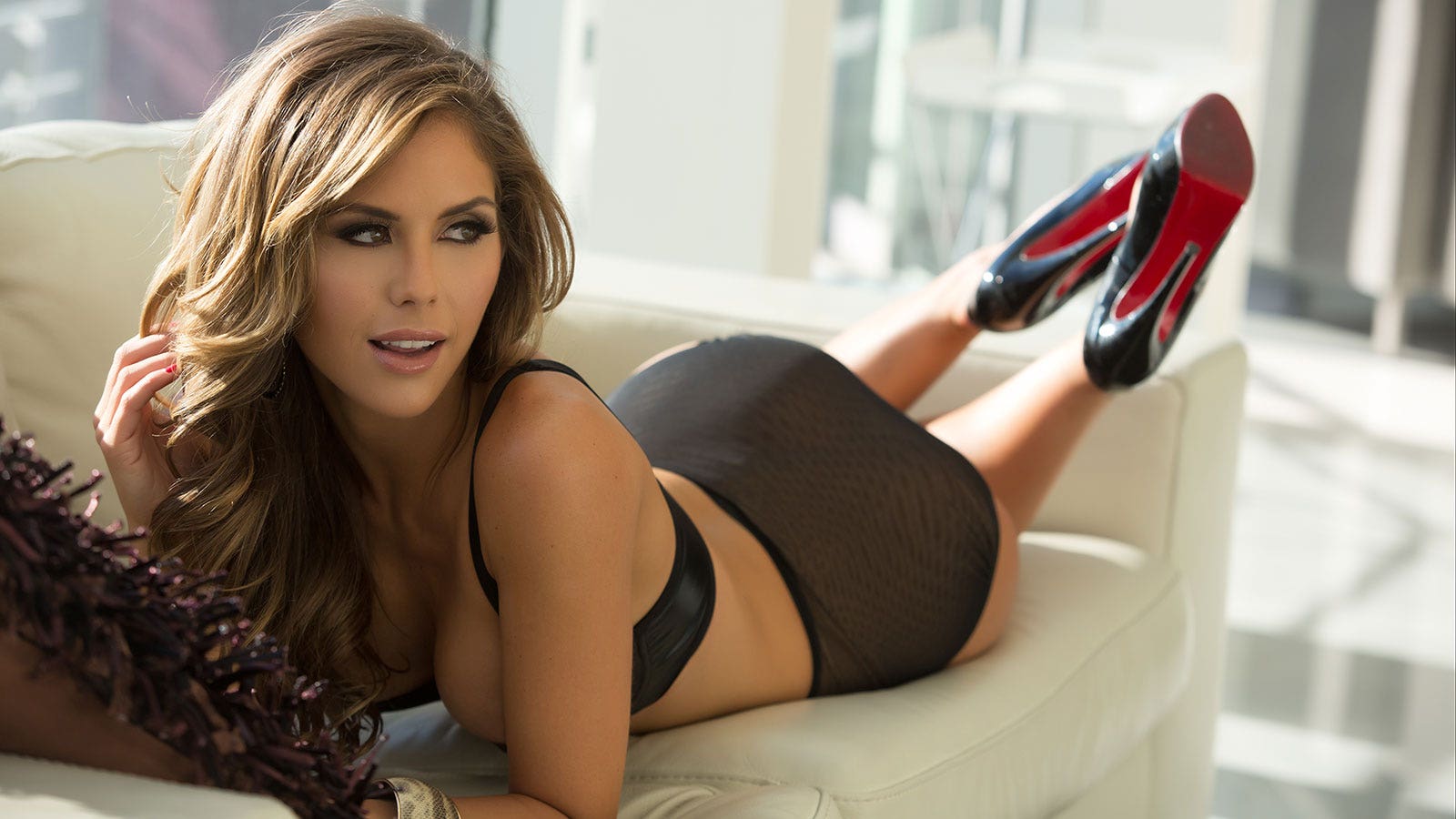 Got a link, comment or question? Email Jimmy.Traina@fox.com.