WWE reaches out to Michael Sam; Kayla Marie is Fox-y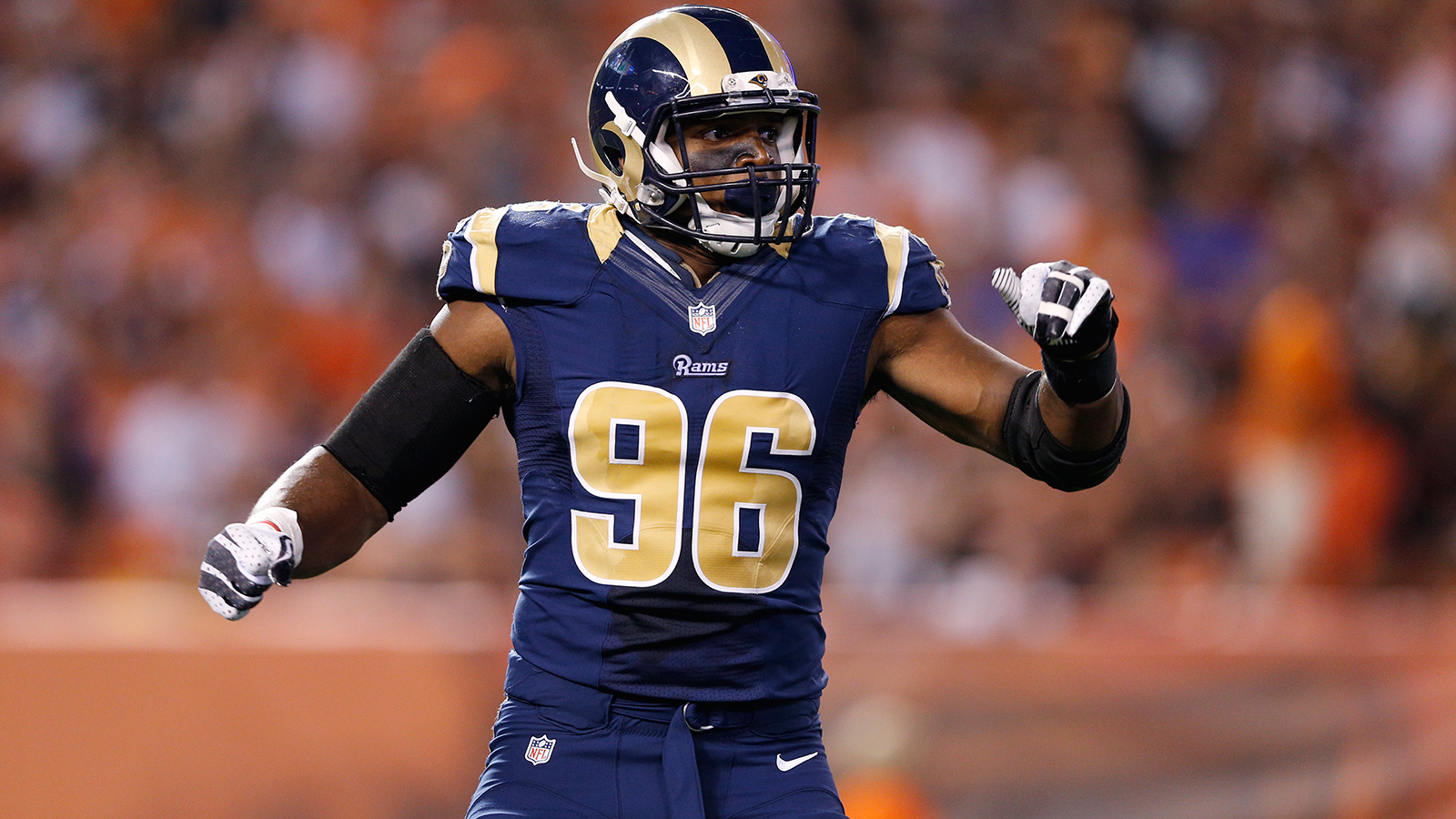 Few people in the world know how to generate publicity better than the owner of the WWE, Vince McMahon. During last night's "Monday Night Raw," the WWE officially invited former Rams linebacker Michael Sam to next week's show. On Tuesday morning, Stephanie McMahon posted this open letter on WWE.com:
Sam has yet to respond to the invite.
Victoria Azarenka decided to sing "Happy Birthday" to fellow tennis player, Gael Monfils, after her U.S. Open match on Monday night. To say she has an atrocious voice would be a gross understatement. Listen for yourself.
Even though her son now plays for the Vikings, Teddy Bridgewater's mother attended last night's Miami-Louisville game. This is noteworthy because of the awesome T-shirt she wore.
I got this tweet on Tuesday morning.
I did not see the Albany-Holy Cross ending, but after a quick search I found out that Holy Cross passed on taking a knee to run out the clock while up 13-6 with 44 seconds remaining and instead ran a play, which resulted in a fumble and a loss.
Survivor lead singer Jimi Jameson has passed away at the age of 64. When I interviewed Hulk Hogan on my podcast last week, we discussed the wrestler switching from Survivor's "Eye of the Tiger" to "Real American" as his entrance music. In honor of Jameson, here is an old-school video of Hogan hitting the ring to "Eye of the Tiger."
The Big Buzz is running an NFL Pick 'Em Pool for the 2014 season. Here are some details you need to know: The pool will be hosted right here on FOXSports.com, so you need to sign up for an account. There is a cap on entries so it's first come, first serve. You have to pick every game every week with the point spread. Whoever has the most wins at the end of the year will win a prize that I can't announce just yet, but, trust me, it's pretty good. Join the pool here.
@JimmyTraina Did you see the end of the Albany-HC game on Sat night. Has to be Big Buzz-worthy, right?

— Vincent Vincenzo (@vvincenzo) September 2, 2014
There's never a dull moment at the Oakland Coliseum. Yesterday, fans created their own Mariachi band for entertainment during the Seattle-Oakland game.
If you were busy enjoying the holiday on Monday, we did publish a fresh edition of the Big Buzz. You can always catch up on all previous editions of the Big Buzz here or on our Facebook page.
Model Kayla Marie Nadres gets today's Fox-y Lady honors.
Got a link, comment or question? Email Jimmy.Traina@fox.com.