Matt Kemp, Fans, Village People react to Donald Sterling; Chrissy Blair is Fox-y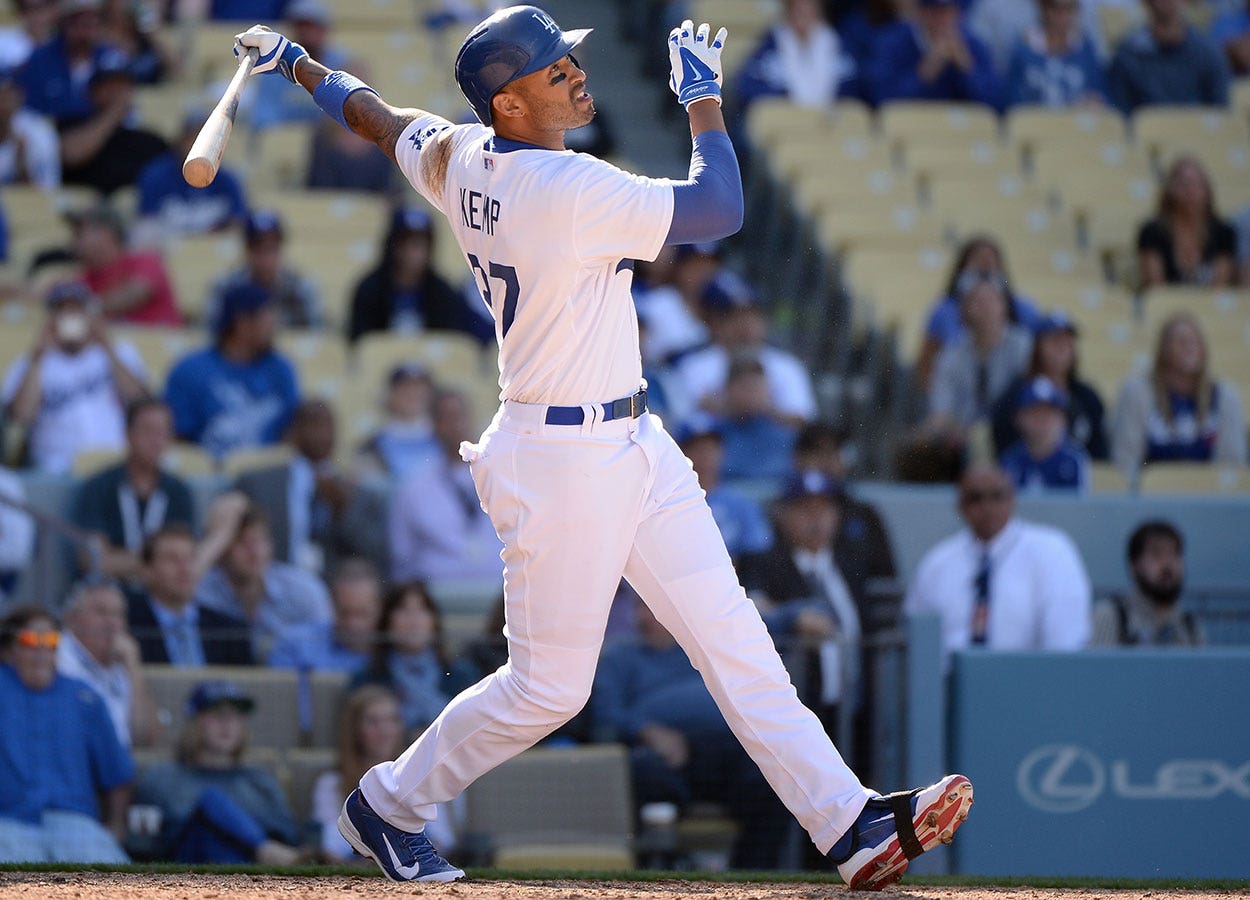 One offshoot of the alleged Donald Sterling audio — full of vile, racist remarks — that dominated the weekend was that Dodgers outfielder Matt Kemp was dragged into the story when he was mentioned on the tapes. At one point in the conversation, it seems the Clippers owner and his girlfriend were discussing Kemp's mixed race. Kemp brilliantly responded yesterday by changing his at-bat music to Michael Jackson's "Black or White."
From yesterday's Clippers-Warriors game in Golden State.
Good thing the Clippers owner isn't here to witness that. #DubNation #BeatLA pic.twitter.com/3quh433cma

— Jeremy Gordon (@JeremySF) April 27, 2014
The Village People do not want "Y.M.C.A." to be played at a Clippers ever again.
We told you last week that the Thunder were limiting playoff ticket sales to residents in Oklahoma and a few surrounding states, thereby freezing out Memphis Grizzlies fans from buying tickets. The Seahawk pulled this stunt for their NFC Championship Game against the 49ers last season, and now one San Francisco fan is suing the NFL for "economic discrimination."
One Thunder fan recently got Kevin Durant's face shaved into his head.
Tigers pitcher Justin Verlander had the biggest piece of cake ever last night.
Last Friday, I sent out this tweet:
I dont think there is anything in NY sports right now that the tabloids love more than Bartolo Colon's weight. pic.twitter.com/gdpkVq5E8M

— Jimmy Traina (@JimmyTraina) April 25, 2014
It seems Mets players having been paying attention to the "New York Post" because they're not happy with all the fat jokes being made about Bartolo Colon. On Friday, New York players refused to speak to the media until the Post's beat writer left the clubhouse.
This is just a man and his dog chowing down on a dog at yesterday's Reds-Braves game.
Model Chrissy Blair gets today's Fox-y Lady honors.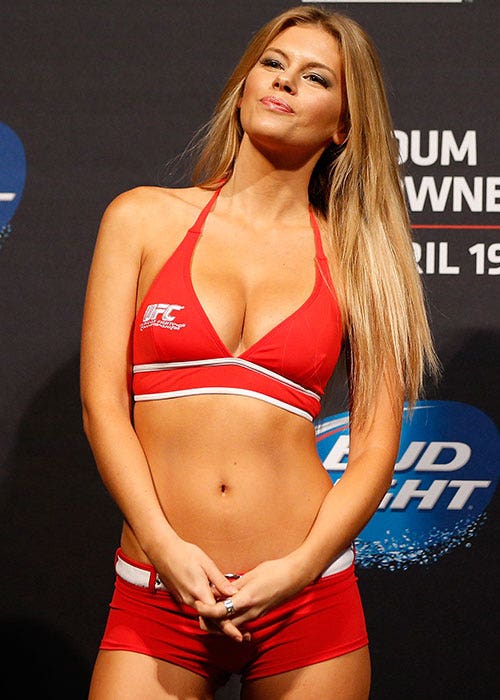 Got a link, comment or question? Email Jimmy.Traina@fox.com.