Masters champ hits Waffle House
How did two-time Masters champ Bubba Watson celebrate his latest victory at Augusta? By going to Waffle House, of course.
Six-foot-one New York Islanders forward Justin Johnson was at a massive size disadvantage in his fight with Buffalo Sabres ogre John Scott, but it was Johnson who got the last laugh, dropping the 6-foot-8 Scott with one solid haymaker to the chin:
If Teemu Selanne's lap around the rink after his final regular-season game in Anaheim doesn't put a lump in your throat, then you can just go back to the top of the mountain, you Grinch:
An Orioles ballgirl made a great play down the third base line during Sunday's game against the Blue Jays. Problem was, she made the play on a fair ball:
This Yankees fan had better things to do Sunday night than watch his team beat the Red Sox again:
Jeff Francoeur's teammates with the El Paso Chihuahuas tricked him into believing one of his teammates was deaf:
Manny Pacquiao earned a unanimous decision victory Saturday night against Timothy Bradley, and he may have his mom to thank after she appeared to put a hex on Bradley — or something — during the fight.
Russell Westbrook blocked two dead-ball shots during one trip to the huddle Sunday against the Pacers, busting his butt on the second one:
The Washington Wizards signed a 10-year-old girl battling renal cancer to an honorary contract.
Vin Scully called a tickle fight between Yasiel Puig and Hyun-Jin Ryu in the Dodgers dugout:
Jimmy is back tomorrow, but before I sign off, this UCF grad is giving Fox-y lady honors to Blake Bortles' better half, Lindsey "6 Million Googles" Duke: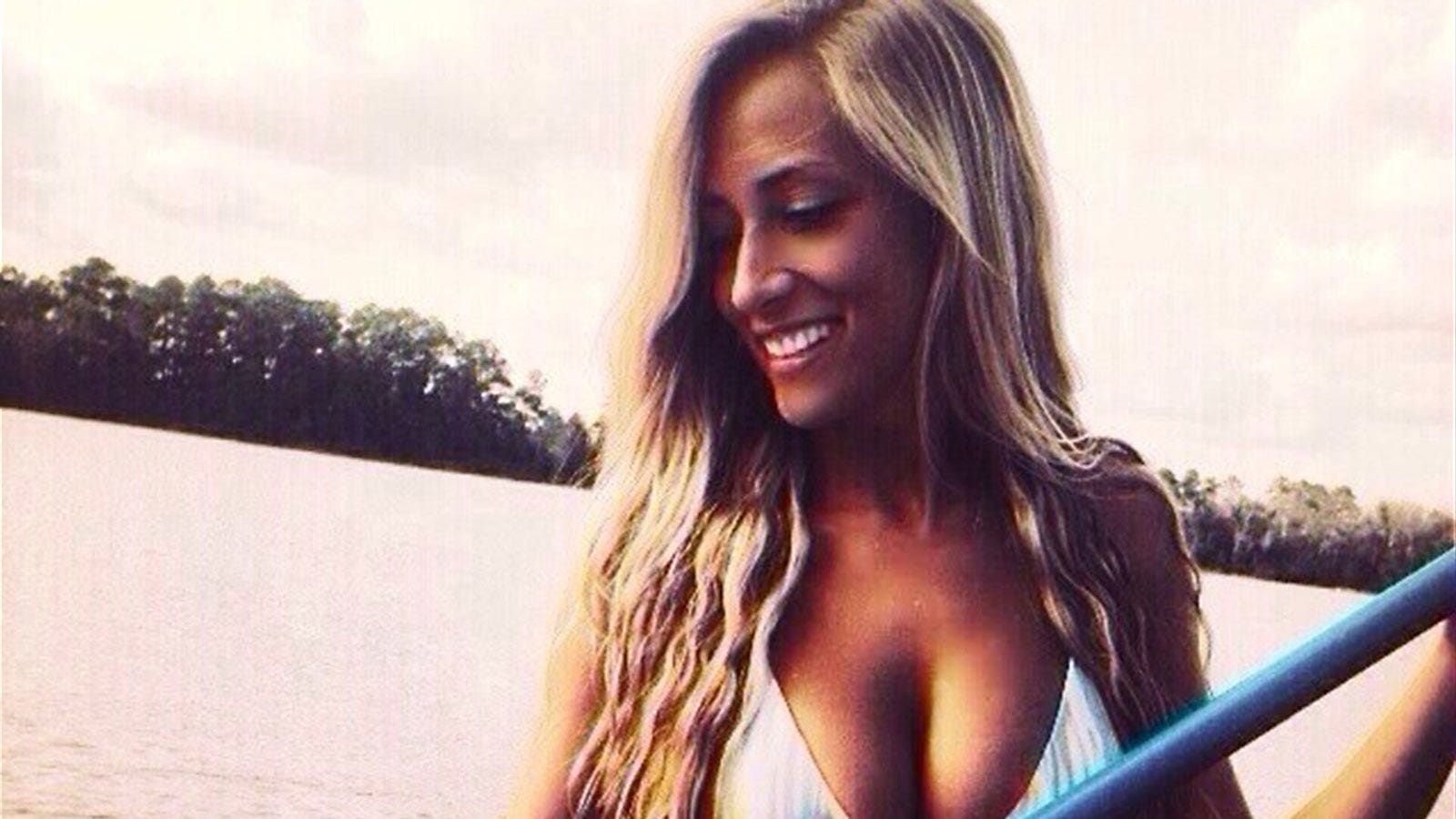 You can follow Sam Gardner on Twitter or e-mail him at samgardnerfox@gmail.com.