Mark Teixeira loves mix tapes; Brittainy Taylor is Fox-y
Yankee first baseman Mark Teixeira has been doing a Zach Galifianakis/"Between Two Ferns"-like show, "Foul Territory," throughout the season. (Actually, it seems like all episodes were all filmed during spring training, but that's neither here not there.) The latest installment to be released, in which Tex interviews Brett Gardner, is the best one yet soley based on their conversation about mix tapes.
NBA rookies gathered this morning for "training school," where they were given advice on how to establish their brand. That advice was a combination of hilarious and ridiculous.
Former Lions quarterback Scott Mitchell, now up to 366 pounds, will be a contestant on the next season of "The Biggest Loser."
Jeremy Lin posted this montage of him dunking on people — including his mother — on Instagram yesterday. He's looking for fans to send him the best #JLinDunkCam video, in case you'd like to get in on the action.
White Sox center fielder Adam Eaton ran into the outfield wall at full speed yesterday, but, fortunately, only ended up with a bruised lower back.
Hours later, Eaton shared his thoughts on the scary play.
Wall 1…. Adam 0

— Adam Eaton (@AdamSpankyEaton) August 6, 2014
Rutgers football coach Kyle Flood surprised his team with a rave that included ice tubs after yesterday's double practice.
Remember when Roddy White generated some controversy after making a bet with a Twitter follower on the Duke-Mercer NCAA tournament game? Well, White met the fan yesterday and is paying up on the wager.
When St. Louis Cardinals pitcher Shelby Miller got a hit off of former teammate, Joe Kelly, last night, he won $100.
Model Brittainy Taylor gets today's Fox-y Lady honors.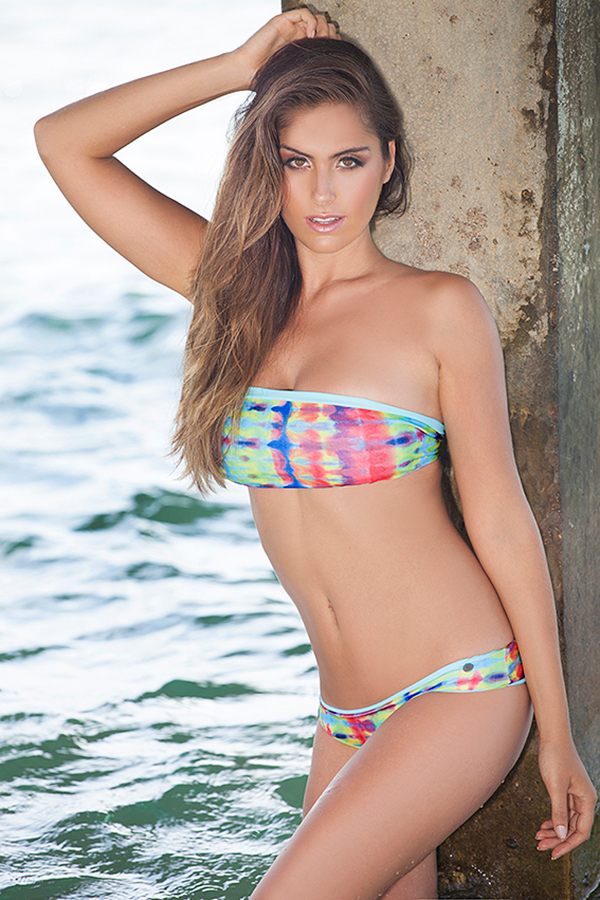 Got a link, comment or question? Email Jimmy.Traina@fox.com.