Dodgers hit up Kershaw for Apple Watch; Rachelle Goulding is Fox-y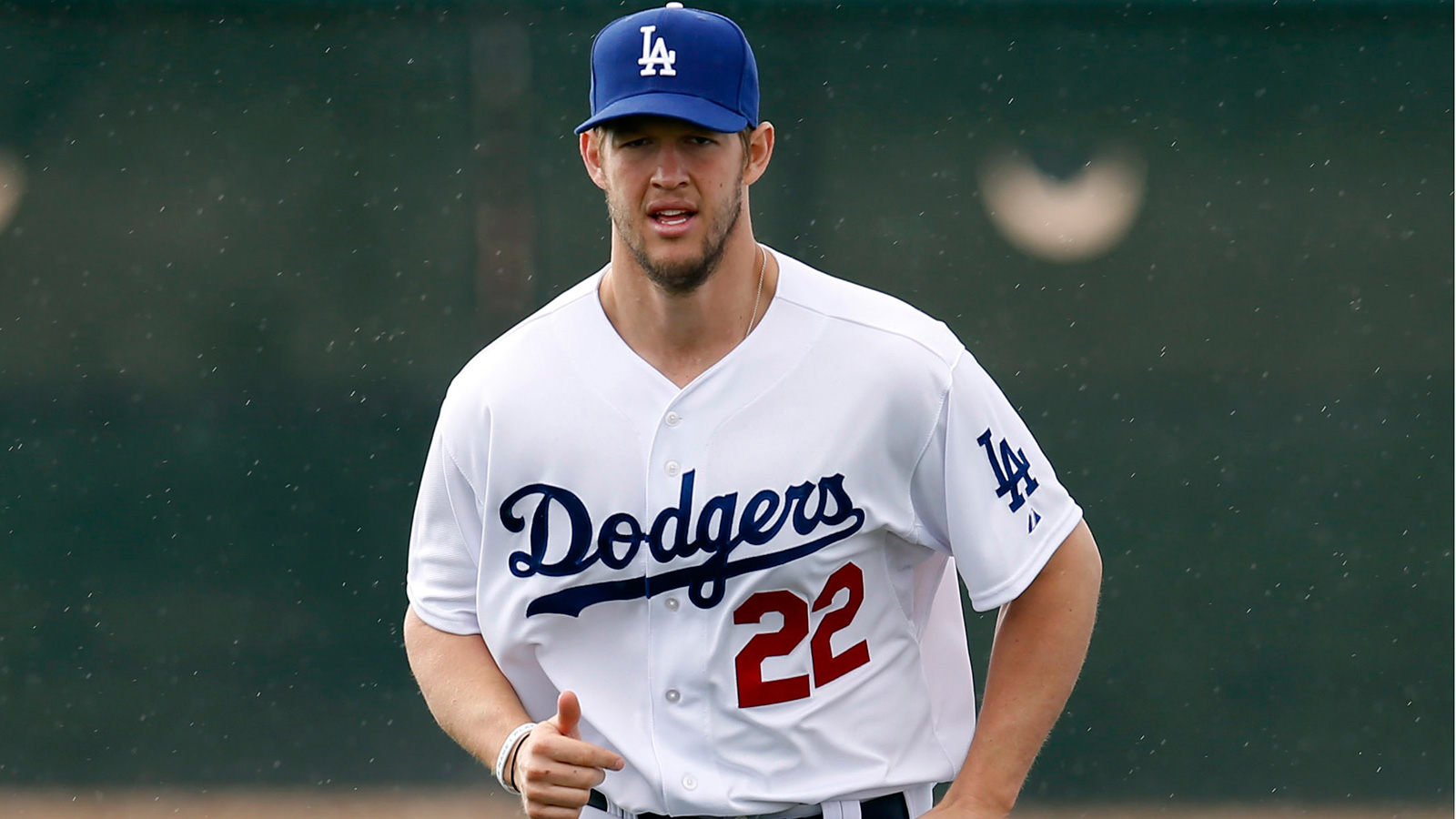 New Dodgers pitcher Brett Anderson hit up $215 million man Clayton Kershaw for an Apple Watch yesterday. As is usually the case with Twitter, the conversation took a left turn somewhere and Kershaw ended up getting compared to a Genius Bar worker.
.@BMcCarthy32, If we make it out of Spring Training ok, you think @ClaytonKersh22 will buy us the Apple Watch?

— Brett Anderson (@BrettAnderson35) March 9, 2015
.@BrettAnderson35 u made me break my Twitter hibernation to tell u no. Maybe @BMcCarthy32 will if he wins the ping pong tourney #nochance😂

— Clayton Kershaw (@ClaytonKersh22) March 10, 2015
"@stumitchellQB7: @BrettAnderson35 @BMcCarthy32 @ClaytonKersh22 The Apple Genius Bar is ready to help you… pic.twitter.com/vWynaClHli" 😭

— Clayton Kershaw (@ClaytonKersh22) March 10, 2015
@ClaytonKersh22 @BrettAnderson35 every one of those guys is thinking "ugh, baseball superstar AND he has better bangs than me"

— Brandon McCarthy (@BMcCarthy32) March 10, 2015
This is one Save the Date you don't immediately throw into the garbage.
Best wedding "Save the Date" ever. #LetsParty #OnToTheWedding pic.twitter.com/Uro0fDmWHS

— New England Patriots (@Patriots) March 10, 2015
The Rob Gronkowski dancing road show was in L.A. last night for the Clippers game.
LMFAOh Gronk https://t.co/GNpA82FaYr

— Arash Markazi (@ArashMarkazi) March 10, 2015
Heat center Hassan Whiteside went full WWE with the cheap shot against the Celtics' Kelly Olynyk last night.
That quote comes from Twins pitcher Brian Duensing who is very serious about his selfie game, but for good reason.
The WWE has announced the creation of the "Warrior Award," which will be presented at the WWE Hall of Fame ceremony each year. The first-ever award, named for the Ultimate Warrior, will go to WWE fan Connor Michalek, who passed away last year after a bout with cancer. Watch the WWE's touching announcement that aired on "Monday Night Raw" last night.
A Nationals fan thought it would be a good idea to get a "Nationals World Series Champs 2015" tattoo.
Model Rachelle Goulding gets today's Fox-y Lady honors.
Got a link, comment or question? Email Jimmy.Traina@fox.com.