LeBron James as Bane; Tiffany Toth is Fox-y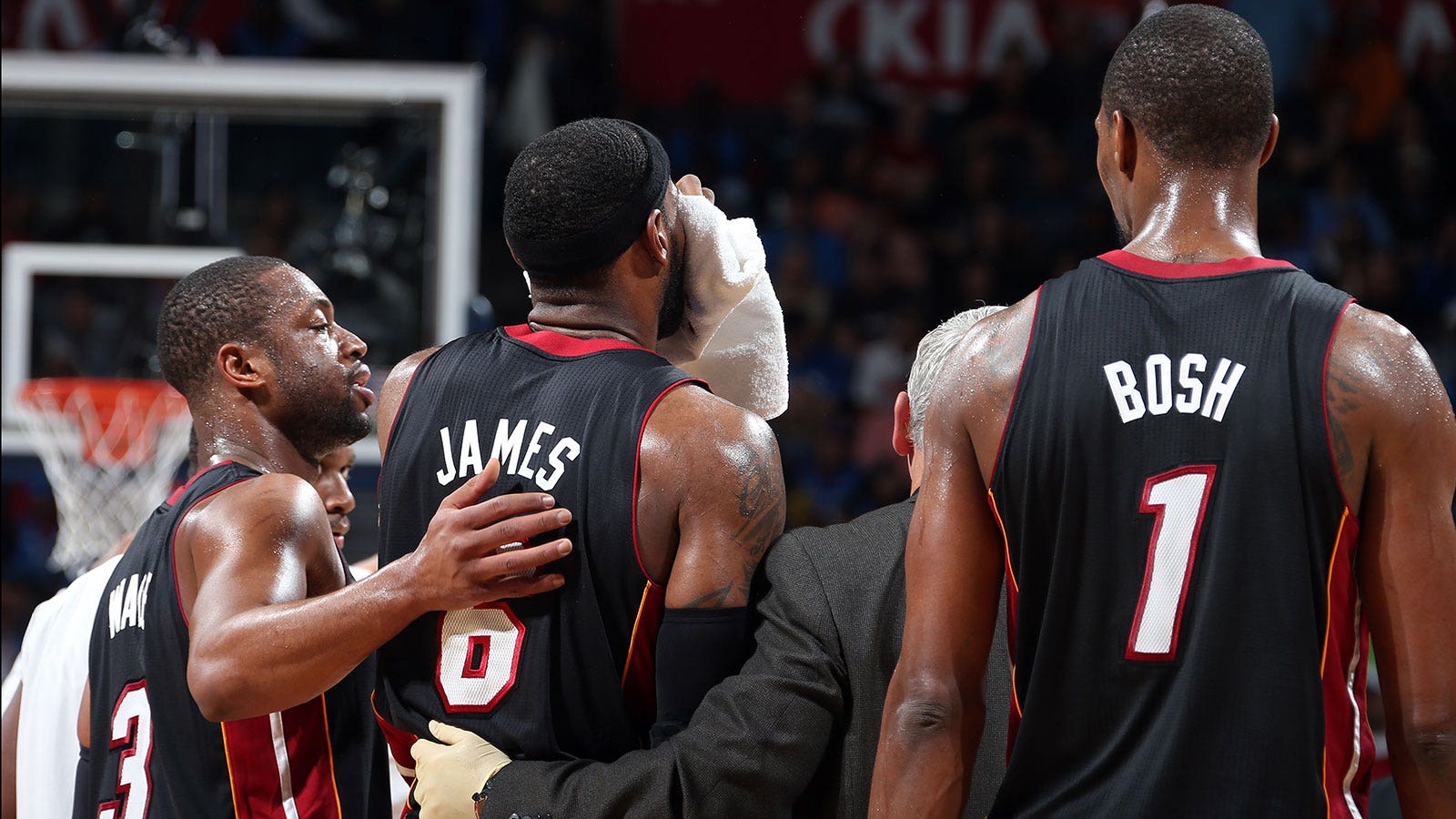 LeBron James put on a show against the Thunder last night, scoring 33 points in 33 minutes to lead Miami to an easy 103-81 win. Near the end of the game, though, LeBron took a shot from Serge Ibaka and went down with a bloody nose. After the game, the King seemed to be in good spirits, posting this picture on Intsagram with the caption, "I mean I just might have to…BaneJames #StriveForGreatness.
Check out the story of a 23-year-old Lions fan whose sad face ended up on a billboard for the team, courtesy of his father.
Matt Lauer took a light-hearted jab at Bob Costas and his ongoing eye problems on the "Today Show" this morning.
Katherine Webb filmed A.J. McCarron's very, um, passionate reaction to winning a video game, and shared it on Instagram.
That story and video from yesterday about a wolf wandering in the hotel of U.S. luger Kate Hansen? All a hoax set up by Jimmy Kimmel.
The Tampa Bay Buccaneers introduced a new helmet and logo for the team yesterday.
Introducing the new #Buccaneers helmet and enhanced logo! pic.twitter.com/vaHHLyZ68Z

— Tampa Bay Buccaneers (@TBBuccaneers) February 21, 2014
There are a couple of naughty words throughout the video, so turn down the volume if you're at work and just enjoy the skill of this delivery guy.
How do people react when a nearby stranger calls out their name? Like this.
* Watch a couple of Toronto radio hosts lose it on the air when Canada beat the U.S in the women's hockey gold medal game yesterday.
* Blue Jays slugger Jose Bautista went on a Twitter rampage in hopes of becoming the "Face of MLB."
* Stephon Marbury just turned 37 and had a very bizarre party.
* Here is yesterday's Big Buzz in case you missed it.
Model Tiffany Toth gets today's Fox-y Lady honors.
Got a link, comment or question? Email Jimmy.Traina@fox.com.