Kobe crashes college classes; Ingrid Leon is Fox-y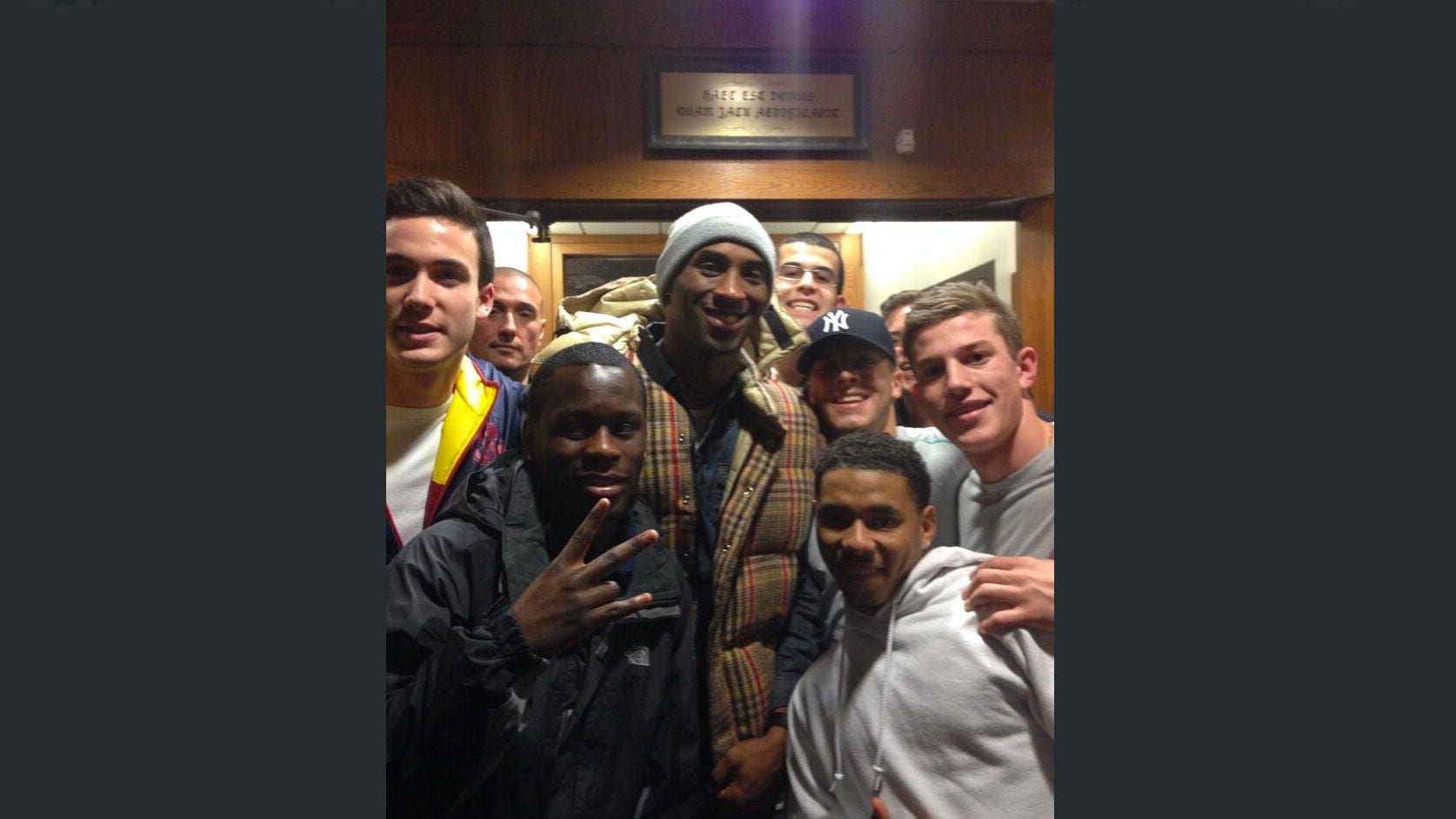 The Lakers play the Celtics in Boston tonight. Kobe Bryant arrived in Beantown on Thursday and decided to kill time by crashing a marketing class at Boston College last night, which caused quite a stir at the campus.
You won't find another story today that provides more jokes than this one about Jets tight end Kellen Winslow and an alleged incident of self gratification while in a Target parking lot with two jars of Vaseline on the console after getting lost looking for a Boston Market, maybe because he smoked "Mr. Happy" and "Funky Monkey."
Here's one of the weirdest NBA boxscores you'll ever see. Houston poured in 73 points in the first half of their game against Oklahoma City last night. To say the Rockets cooled off would be a massive understatement. They scored 19 points in the second half. It was the largest point differential between two halves in NBA history.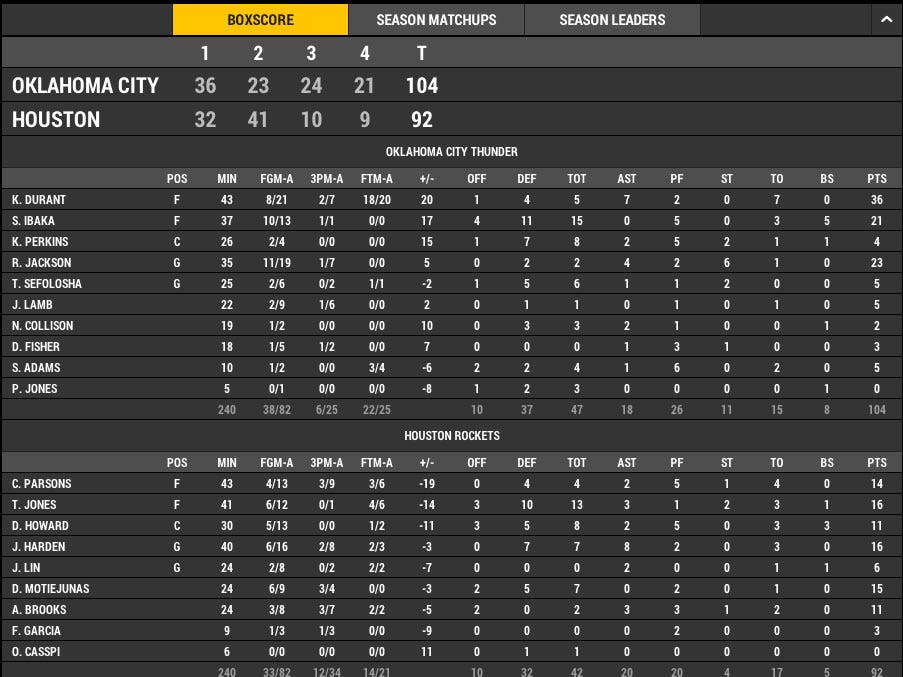 DeSean Jackson reportedly had $250,000 in cash and jewelry stolen from his home last week. Stone Cold Steve Austin is now offering Jackson his support.
The Jim Harbaugh-khaki's story continues to take twists and turns. The 49ers are getting in on the action by selling a pair of Harbaugh's game-work pants for $500.
The 49ers store is selling a pair of Harbaugh's game worn khakis. They're Dockers. cc @NinersNation pic.twitter.com/jsghR73OdG

— Lindsey (@Lahlahlindsey) January 17, 2014
— Lindsey (@Lahlahlindsey) January 17, 2014
Predators goalie Carton Hutton did this last night.
Video: Carter Hutton makes incredible save against the Flyers
Sadly, Bob Ross is no longer with us, but at least we have UFC Ring Girl and model, Brittney Palmer.
* Here's a very funny look at what things would look like if Jim Harbaugh wore his pleated khaki pants all the time.
* A video PSA has been released about Tom Brady's struggles to get a high five from teammates.
* Here is Thursday's "Big Buzz" in case you missed it.
Cuban model Ingrid Leon gets today's Fox-y Lady honors.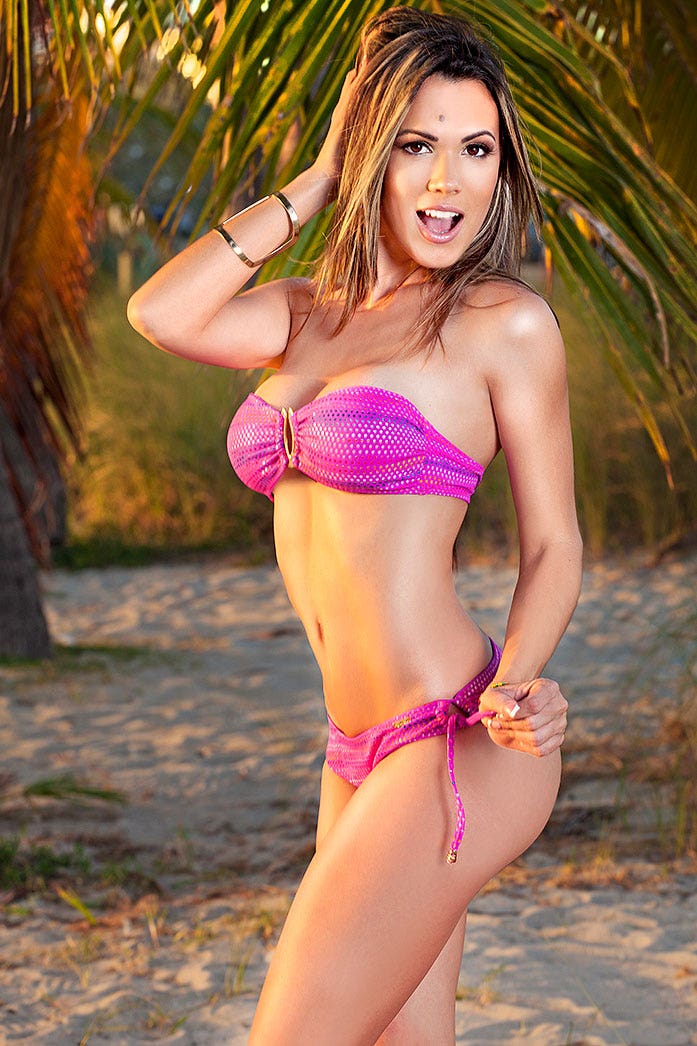 Got a link, comment or question? Email JimmyTraina1@gmail.com.