Royals players and fans celebrate in style; El Hassell is Fox-y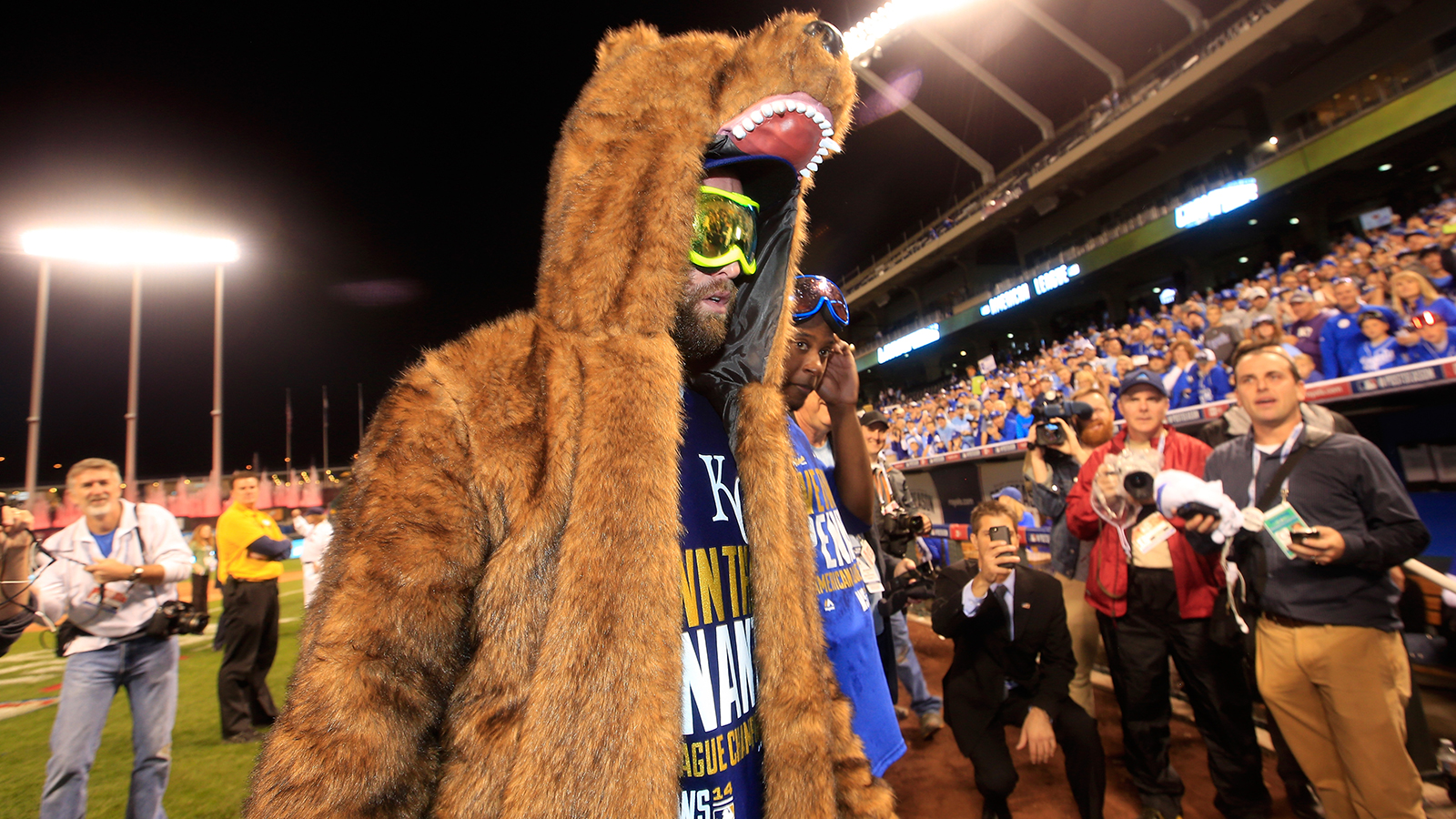 When you get the clinching save that sends your team to the World Series for the first time since 1985, you can celebrate any way you'd like. In the case of Royals relief pitcher Danny Duffy that meant putting on a bear suit and videobombing teammates. And how did the last out of Kansas City's 2-1 win over Baltimore sound from the Kauffman Stadium parking lot yesterday? Take a listen.
Actor and Royals fan Paul Rudd invited all the fans at yesterday's ALCS game to his mom's house for a kegger.
After the Royals swept the Orioles, Baltimore outfielder Adam Jones was asked how he felt about the team's season. He gave a very strong reply.
With Kansas City set to have home-field advantage over the Giants in the World Series, Twins closer Glen Perkins chimed in with this tweet after the Royals' win yesterday.
I gave the Royals home field advantage with my save in ASG. They can thank me later.

— Glen Perkins (@glenperkins) October 15, 2014
Cardinals catcher A.J. Pierzynski, who is not exactly one of the league's most popular players among his peers, probably didn't win many people over with this sad flop attempt yesterday after getting hit on the head with a Travis Ishikawa backswing.
Forty-year-old Lakers guard Steve Nash injured his back yesterday carrying bags.
Rush Hour: LA w/ @swaggyp1 #lakers
The new website wejustscored.com has compiled the goal-horn sound of every NHL team for your own personal use.
In honor of Bengals linebacker Vontaze Burfict getting fined for two dirty hits against the Panthers last Sunday, here are 15 more pro wrestling moves that have been seen during football games.
Model El Hassell gets today's Fox-y Lady honors.
Got a link, comment or question? Email Jimmy.Traina@fox.com.