Bieber tries to influence NBA All-Star vote; Jessa Hinton is Fox-y
The Seahawks fan who caught the ball Jermaine Kearse threw into the stands after he scored the game-winning touchdown in overtime against the Packers on Sunday has apparently turned down $20,000 for the piece of memorabilia.
Toronto has been killin it and @Klow7 deserves to be an nba all star. Make sure to vote for him. #WeTheNorth. Good luck buddy.

— Justin Bieber (@justinbieber) January 19, 2015
Tom Brady is here to help.
The Pats tight end has the answer when it comes to "Deflategate".
When Julian Edelman met with the media on Monday, he was wearing a shirt that featured Tupac flipping a double bird. This was great because of Edelman's reaction when he realized he was on camera wearing the naughty shirt. Watch as he scrambles to put on a jacket.
Whoops lol pic.twitter.com/uLxN7A5cpq

— Rob Gronkowski (@RobGronkowski) January 20, 2015
DeAndre Jordan got dunked on by his own teammate last night. Spencer Hawes was determined to get his two points and had no regard for Jordan, who took things in stride, while getting ribbed by Blake Griffin, too.
Former Dallas Cowboys defensive end Marcus Spears had one of the best autocorrect disasters you'll ever see this morning.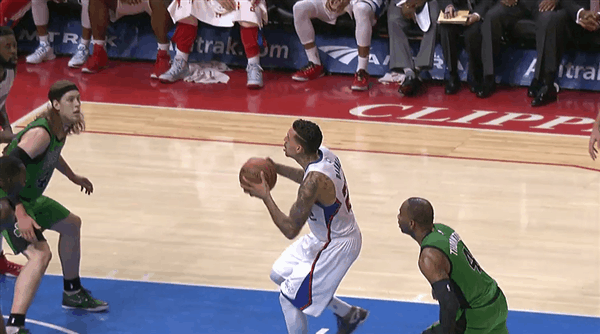 Can't get over the fact that @spencerhawes00 dunked on me today!

— DeAndre Jordan (@deandrejordan6) January 19, 2015
Just want to give a shoutout to @spencerhawes00 for dunking on @deandrejordan6 today. Welcome to the club.

— Blake Griffin (@blakegriffin32) January 20, 2015
The Super Bowl line has already swung in a big way thanks to the vast majority of bets coming in on New England.
Model Jessa Hinton gets today's Fox-y Lady honors.
Got a link, comment or question? Email Jimmy.Traina@fox.com.