Jose Canseco shoots off finger; Kyra Santoro is Fox-y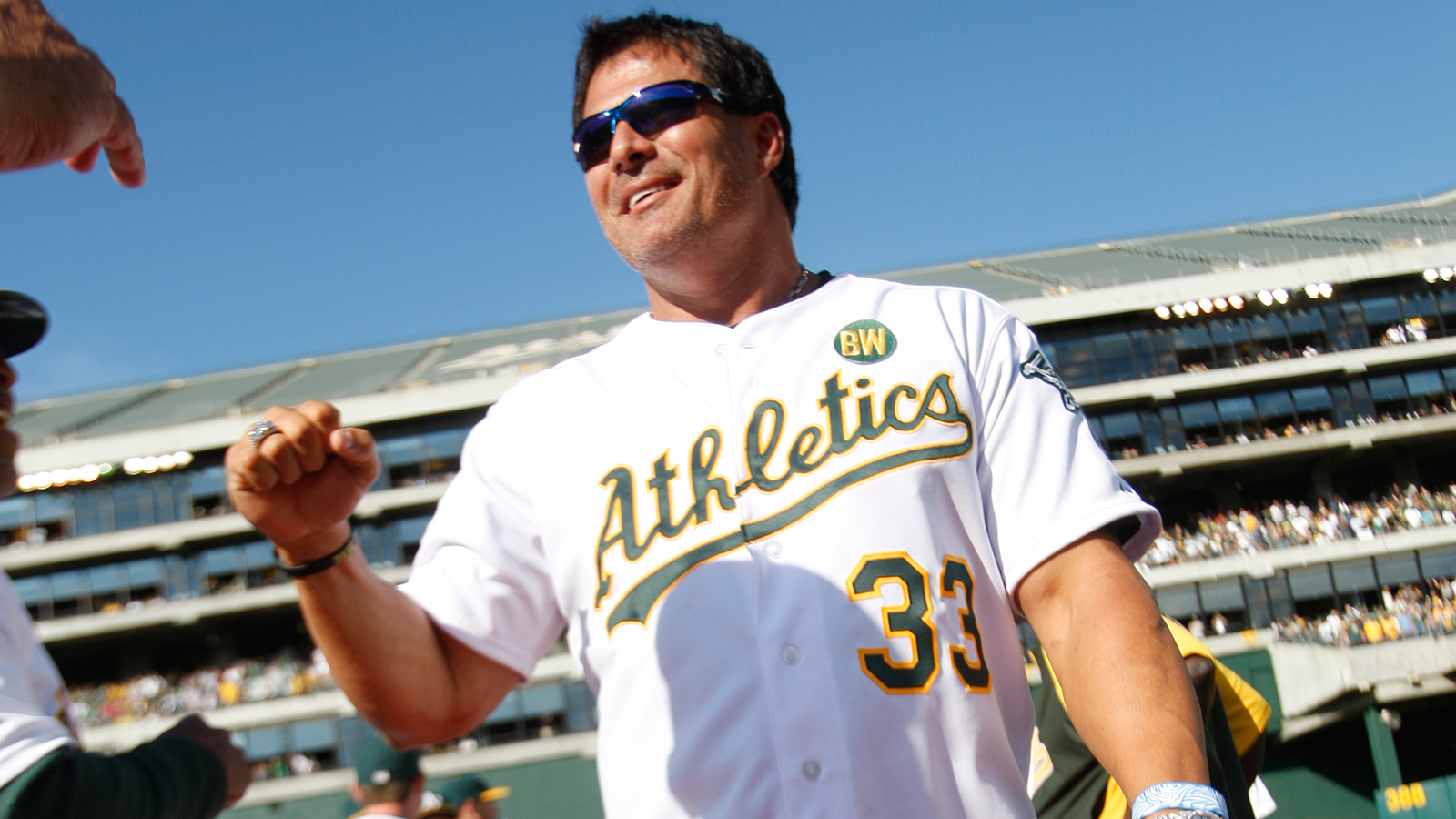 Jose Canseco accidentally shot off his left middle finger last night while cleaning one of his guns at home. His fiancée updated everyone on Canseco's via Twitter.
This is Leila . Thank you all for the kind words and prayers . Jose is in still surgery and will be ok. Please pray for his finger !! 🙏🙏🙏🙏

— Jose Canseco (@JoseCanseco) October 29, 2014
Somehow, this doesn't seem so ridiculous now.
Tony Dungy doesn't think the Jets are haunted by the ghosts of the dogs that Michael Vick murdered. We learned this fact via Dungy's Twitter account.
Former teammates Kobe Bryant and Dwight Howard got into a little altercation last night after Howard hit the Lakers superstar with an elbow. This caused Bryant to repeatedly say "try me" to Howard before calling him soft.
Gregg Popovich's first nationally televised, in-game sideline interview of the season last night went as you'd expect.
Jimmy Kimmel sent a "couple" to the World Series to ask people to sign a petition to get the line "buy me some peanuts and Cracker Jacks" removed from "Take Me Out To The Ballgame" in honor of people who have peanut allergies. Here's how that went.
Mike Tyson appeared on "The Tonight Show with Jimmy Fallon" last night and tried to beat himself at "Mike Tyson's Punch-Out."
The Buzzer's "Best Halloween Candy" bracket tournament is down to the Final Four — Reese's Peanut Butter Cup, Twix, Butterfinger and Snickers. Cast your vote now to determine the finals matchup.
Ticketmaster thinks the 1-7 New York Jets have had a "red-hot, action-packed" season.
Model Kyra Santoro gets today's Fox-y Lady honors.
Got a link, comment or question? Email Jimmy.Traina@fox.com.