Jon Stewart on Michael Sam; Amber Arbucci is Fox-y
You've heard and read a lot of things about Missouri defensive end Michael Sam since Sunday night. If you want one more take, we recommend Jon Stewart's opening from last night's "Daily Show."
ESPN sideline reporter Holly Rowe would not be denied a postgame interview after Kansas State beat Kansas last night. Rowe fought through a scrum and climbed onto the scorer's table to talk to a couple of players.
Browns wide receiver Josh Gordon showed off his new tattoo on Instagram yesterday.
Fresh off of mixing up congresswoman Gabby Giffords for gymnast Gabby Douglas, ESPN's Rick Reilly has been caught recycling his own columns.
New Yankees pitcher Masahiro Tanaka made sure to bring his poodle (on a very expensive plane ride) to New York for yesterday's introductory press conference.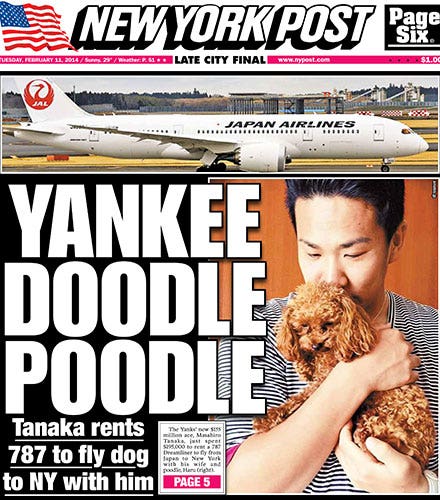 Via Dwight Howard's Instagram comes this video of Rockets forward Omri Casspi singing and dancing on the team plane last night.
Watch what happened Monday when a reporter thought Samuel L. Jackson was Laurence Fishburne.
* LeBron James put on an impromptu dunkathon after practice on Monday.
* Someone paid tribute to Missouri defensive end Michael Sam on the school's football field.
* Here is yesterday's Big Buzz in case you missed it.
Model Amber Arbucci gets today's Fox-y Lady honors.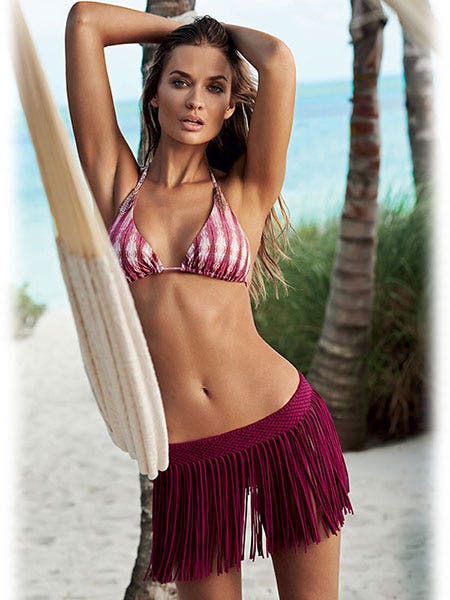 Got a link, comment or question? Email Jimmy.Traina@fox.com.