Highlight of Spelling Bee; MLB player's bizarre outfit; Jinna Cabrera is Fox-y
Sure, the New York Rangers advanced to the Stanley Cup last night and the Spurs took a 3-2 lead in their series with the Thunder in the Western Conference Finals on Thursday, but the most memorable moment of the night came from 15-year-old Jacob Williamson and the Scripps Spelling Bee.
Blue Jays right fielder Jose Bautista threw out Royals slugger Billy Butler at first base last night.
We've seen Tigers players sport Zubaz outfits in the clubhouse over the past few weeks, but pitcher Al Alburquerque opted for something different yesterday. He posted this photo on his Instagram account with no explanation given.
Here's the man who just bought the Clippers for $2 billion.
50 Cent did indeed throw out the worst first pitch in MLB history earlier this week.
Yasiel Puig's bat flips are getting more and more out of control, and legendary broadcaster in Vin Scully has taken note.
Floyd Mayweather paid singer Nicki Minaj $50,000 to attend his daughter's 14th birthday party.
The Redskins asked their fans on Thursday to tell Sen. Harry Reid, via Twitter, what the team means to them. (Reid has stated that owner Daniel Snyder should change the team name.) Naturally, there was a big backlash.
Model Jinna Cabrera gets today's Fox-y Lady honors.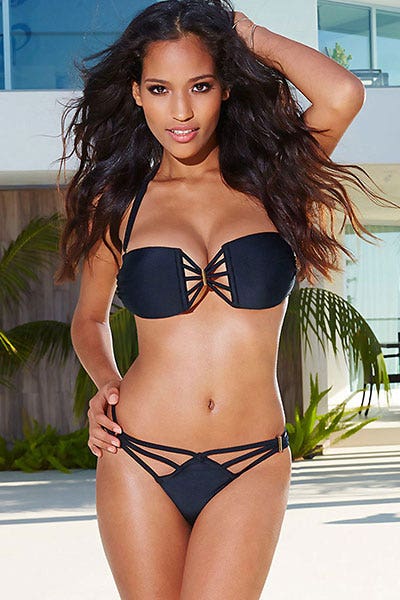 Got a link, comment or question? Email Jimmy.Traina@fox.com.