Injunction over Chargers playoff berth; Rosalind Lipsett is Fox-y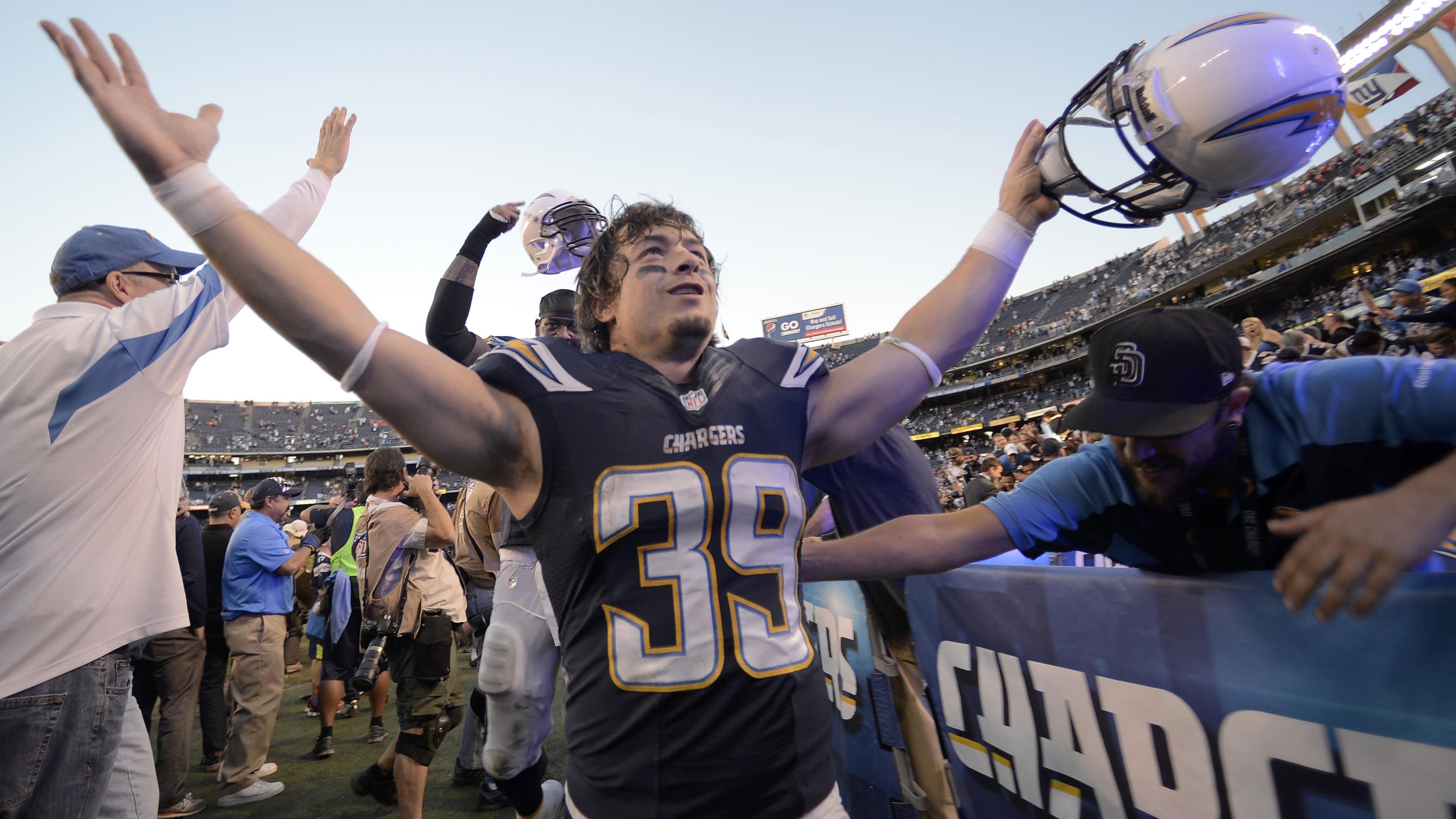 The WWE announced the launch of its own network last night. The 24/7 streaming network launches Feb. 24 and will cost $9.99 per month. That price gets you all 12 pay-per-view events each year. More important, one of the shows that will air on the network will be the Real World-esque "Legends House," which will feature Roddy Piper, Tony Atlas, Hacksaw Jim Duggan, Howard Finkel, Mean Gene Okerlund and Jimmy Hart. Here is the trailer.
Everyone knows that Spurs coach Gregg Popovich is not a fan of those in-game interviews between quarters. However, things were very different last night when ESPN's Jeff Van Gundy did the honors.
It takes a, um, special, kind of grown man to attend a sporting event in full bodypaint. This is especially true of the Seahawks' "Seahulk," who undergoes a three-hour process each game day.
Tom Glavine and Frank Thomas had very different reactions to hearing that they made the Hall of Fame.
Blake Griffin did this to Kris Humphries last night.
A relieved Frank Thomas after learning he's a Hall of a Famer. pic.twitter.com/rSpKkNCYZx

— Chuck Garfien (@ChuckGarfien) January 8, 2014
the call, stoic, but you knew that about him pic.twitter.com/EyyA0gS6vg

— Christine Glavine (@cglavine) January 8, 2014
Dennis Rodman now claims he was drunk when he gave that disturbing appearance on CNN early this week.
* Adam Corolla is the latest guest in the Buzzer's "Questions with Comedians" feature. He riffed on everything from the most annoying person in sports to the sexiest athlete in sports.
* Check out the very funny promo for Shane Battier's "Battioke" charity event in which several Miami Heat players sing in costume.
* Dwight Howard's girlfriend caused a stir at last night's Lakers-Rockets game when she wore a "Laker Hater" sweatshirt.
Model Rosalind Lipsett gets today's Fox-y Lady honors.
Got a link, comment or question? Email JimmyTraina1@gmail.com.