Get to know Michael Sam; Xenia Deli is Fox-y
Since everyone is talking about Michael Sam after his announcement Sunday night, we thought you might want to get to know the Missouri defensive end who was the SEC Defensive Player of the Year in 2013.
As you know by now, Oklahoma State guard Marcus Smart shoved a Texas Tech fan on Saturday and ended up getting a three-game suspension. The fan, Jeff Orr, claims he called Smart a "piece of crap." Orr is a middle-aged man who claims to be a "super fan." He called a 19-year-old a "piece of crap." Yet, Smart is the one who gets disciplined.
This Jazz fan did his best dancing John Stockton imitation over the weekend.
Kate Upton and Justin Verlander took in Friday's Magic game and continued their Twitter flirting.
Get your Ugly NFL Christmas Sweaters now.
Rob Gronkowski sent this cryptic tweet on Saturday.
Wanna know what sucks? Pretending your not wild when you really are!! Gotta get through this and I'll be back going balls out for all ya!!

— Rob Gronkowski (@RobGronkowski) February 8, 2014
Since this was the first weekend without any football, I basically spent it playing Flappy Bird. If you play the game, too, you will thoroughly enjoy this song.
People driving snow plows have no regard for anyone, as shown in this video sent in by @JTab713.
This wouldn't be noteworthy if they didn't talk about how a blizzard is perfect weather for a jog.
Model Xenia Deli gets today's Fox-y Lady honors.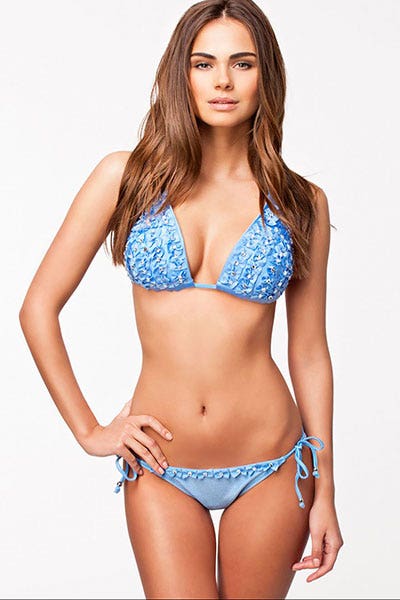 Got a link, comment or question? Email Jimmy.Traina@fox.com.