Falcons-Bucs blowout gets Jim Ross Treatment; Maria Doroshina is Fox-y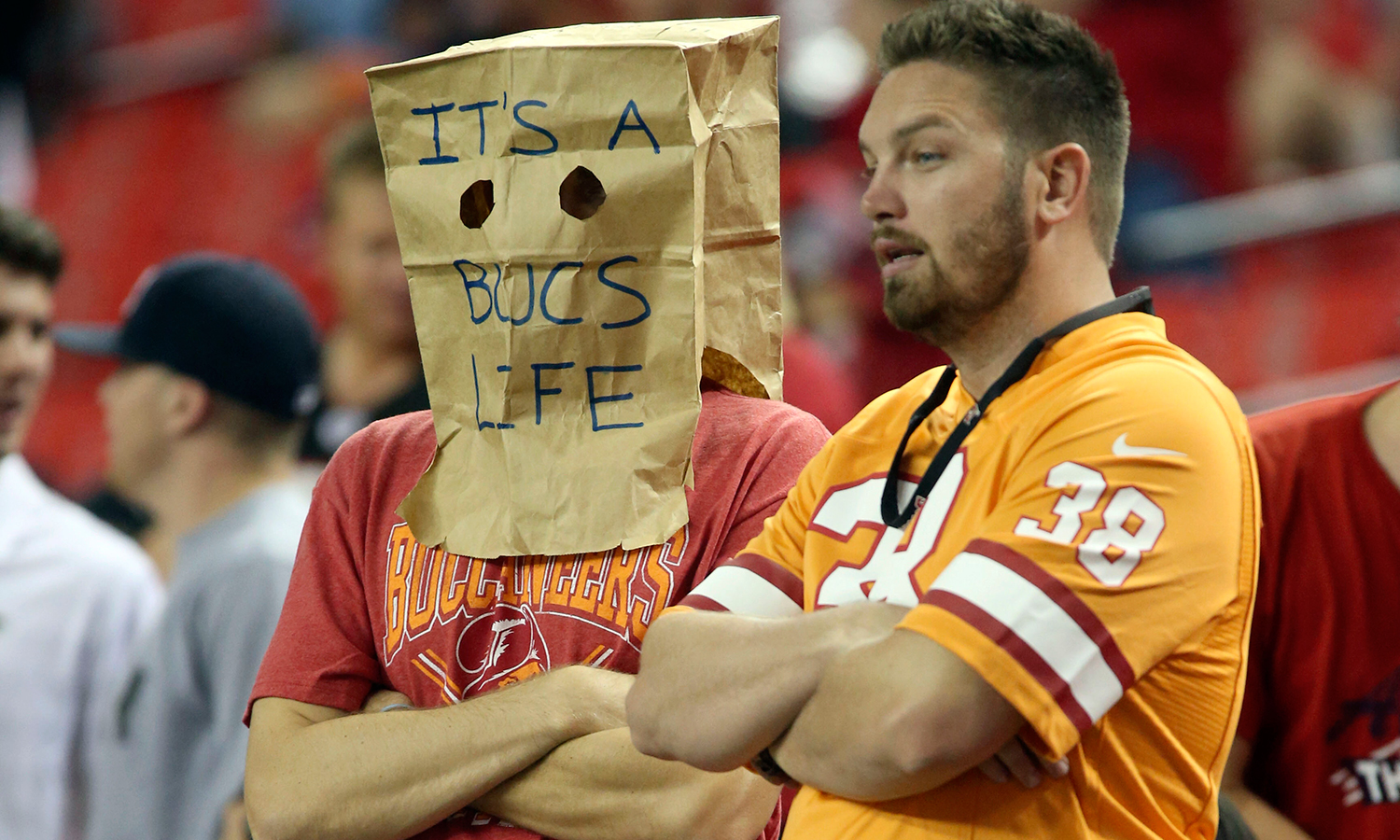 What do you do when an NFL game goes completely off the rails and turns into a blowout of epic proportions? In the case of the Falcons' 56-14 win over the Buccaneers last night, you take all the highlights (or lowlights, depending on your point of view) and give them the Jim Ross Treatment. Thank you, Deadspin.
The NFL commissioner has been M.I.A. since giving an interview to CBS on Sept. 11. However, those sleuths at SportsPickle.com have somehow unearthed Roger Goodell's schedule for the day.
With Florida State's Jameis Winston suspended for the first half of Saturday's game against Clemson, sophomore quarterback Sean Maguire will get the start. Unfortunately for Maguire's parents, they've already given away their tickets to the game.
Ravens fans flocked to M&T Bank Stadium early Friday morning to exchange their Ray Rice jerseys. The exchange is being held on Friday and Saturday from 8 a.m. to 3 p.m.
This is the line for the @Ravens Ray Rice jersey exchange. What are they exchanging them with, iPhone 6's??? pic.twitter.com/S2tkFEGhKq

— Peyton's Head (@PeytonsHead) September 19, 2014
Yankees first baseman Mark Teixiera had a great reaction to a fan getting a beer spilled all over him during last night's game.
James Harden is terrible at doing "The Carlton."
I interviewed FOXSports.com colleague Katie Nolan about a wide variety of topics (her recent video that went viral, women in sports media, her love of Rex Ryan, foot fetishists and more) on the newest edition of "The Buzz with Jimmy Traina." You can listen to the podcast below or download it here.
We told you yesterday that Peyton Manning's Papa John's Pizza business is booming in Colorado thanks to some recent laws. My Buzzer colleagues, Andy Nesbitt and Nicole Dabeau, try to break this story down.
Former Golden State Warriors coach and current ESPN NBA analyst Mark Jackson will call you if you buy his wife's new album.
Over the past several weeks, the Rays skipper has been wearing charity T-shirts sent to him by fans during his postgame press conferences.
The Buzzer's Brett Smiley has the Survivor Pool advice, underdog pick and fantasy football analysis that you need for the weekend.
Model Maria Doroshina gets today's Fox-y Lady honors.
Got a link, comment or question? Email Jimmy.Traina@fox.com.