Eric Decker talks touchdowns, reality show, cups and more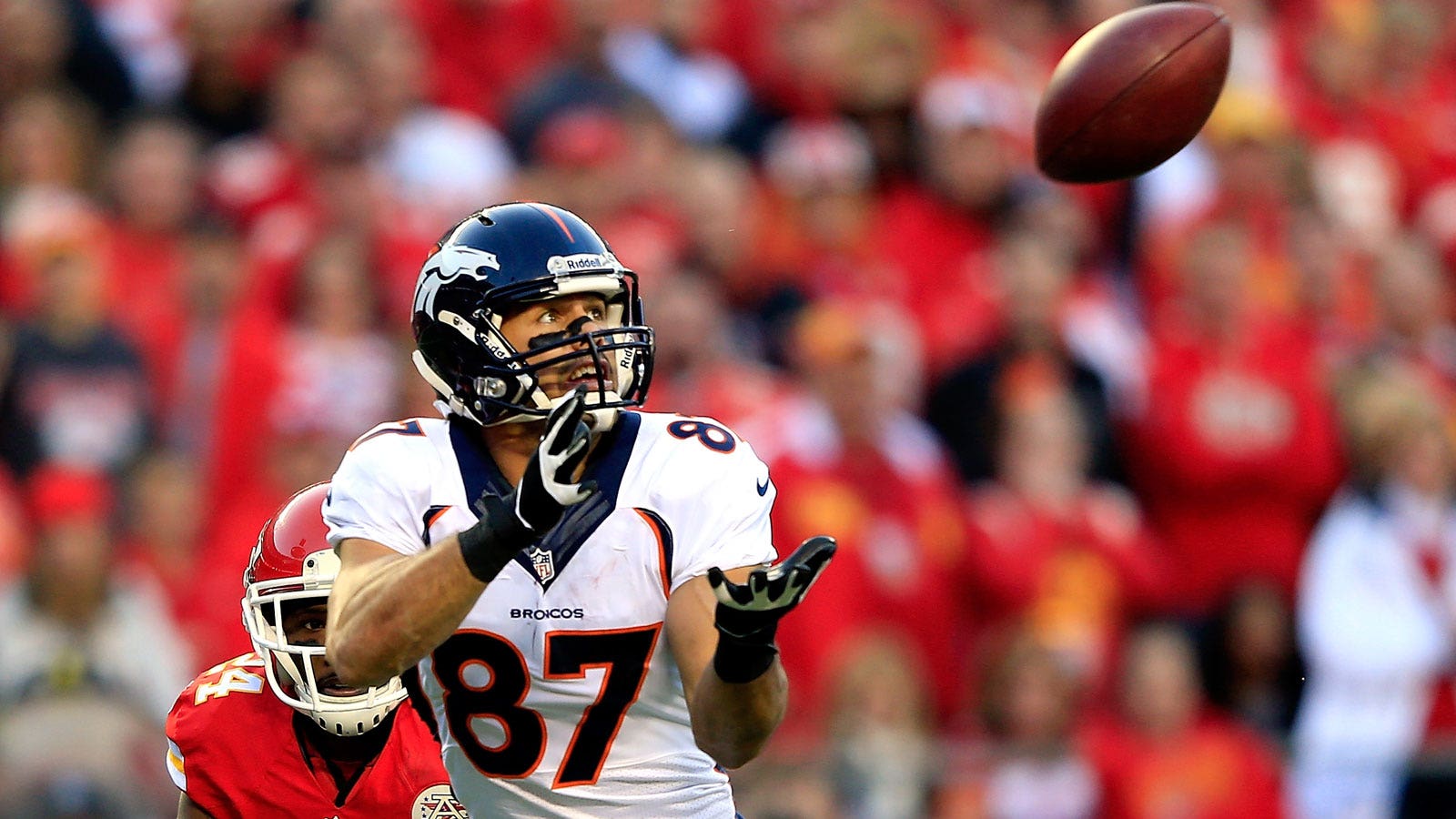 Coming off a four-touchdown game against the Chiefs last Sunday, Eric Decker joined the newest edition of "The Buzz" podcast. The very entertaining Broncos receiver talked about what it's like to have such a big game, how much the sting of last year's playoff loss to the Ravens remains and a potential Super Bowl appearance in New York. We also discussed more important issues, such as Knowshon Moreno's tears, Vernon Davis getting tackled by his penis and why football players do not wear cups. You can download the podcast on iTunes or listen to it below.
Florida State's ballboy is a very excitable guy. From running down the sidelines to shoving opponents to joining the Seminoles' celebrations, this guy does it all.
Mariano Rivera said on Wednesday he would give Derek Jeter a life-size doll for Christmas so he could have a wife, which led to this New York Daily News cover today.
Pacers center Roy Hibbert shared this picture on Instagram last night.
There's not much information about this picture of a fan warning card. It popped up on Reddit and the only explanation was "Friend got this at a game tonight." It looks like it's from last night's Bucks game. If anyone has any details or can let me know if these are given out at other arenas, please email me (JimmyTraina1@gmail.com).
Darnell Dockett poured baby powder on a sleeping Tyrann Mathieu yesterday.
The Phoenix Coyotes have made one of the more original Christmas song videos you'll see.
Here's a guy shaving his legs with a blowtorch.
* Kobe Bryant's new Nike sneaker ("Kobe 9") is downright funky.
* Is this the greatest golf shot ever?
* Knicks teammates Kenyon Martin and Metta World Peace recently got into a fight over pasta.
TV host and fitness model Lisa Morales is today's Fox-y Lady of the Day.
Got a link, comment or question? Email JimmyTraina1@gmail.com.