Drake's bizarre behavior; Middle fingers everywhere; Carly Lauren is Fox-y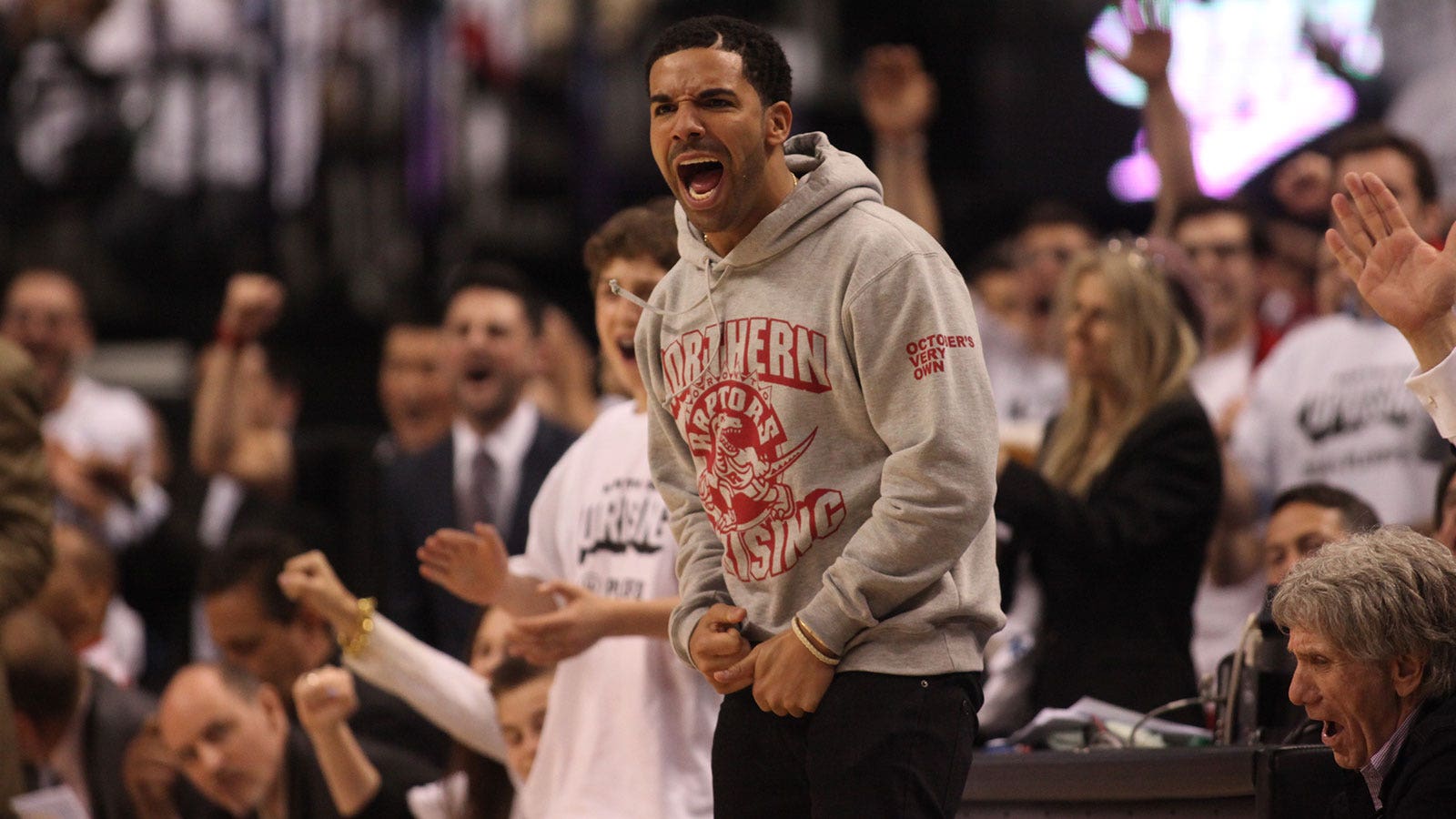 Johnny Manziel BFF and rapper Drake pulled off one of the most absurd moves you'll ever see at a sporting event during last night's Nets-Raptors game when he pulled out a lint roller and started cleaning his pants right in the front row.
Rays pitcher David Price took a Joe Mauer line drive to a very sensitive place last night. The left-hander must have been wearing a cup, though, because he managed to toss a complete game, giving up just three runs while striking out 12 for the win.
We sometimes see adults try to steal foul balls from little kids at a baseball game. Last night, a guy tried to steal a hockey stick that Canadiens forward Max Pacioretty was giving to a youngster. In fairness to the adult, he quickly rectified the situation.
Tuesday afternoon, we had a Matt Harvey middle finger controversy. Last night, we saw a Flyers fan give Rangers forward Daniel Carcillo a very up-close, aggressive double bird after he scored a goal to give New York a 4-1 lead on Philadelphia.
One of Jimmy Fallon's best bits is "Superlatives." Last night, he gave his 2014 NHL Playoff edition.
Here's Elvis Andrus, Adrian Beltre and many other Texas Rangers players dancing along to Pharrell's infectious tune, "Happy."
What would NBA's nickname jerseys looks like if everyone was being honest? Like this.
Check out this compilation of the best bench reactions from the 2013-14 NBA season.
Model Carly Lauren gets today's Fox-y Lady honors.
Got a link, comment or question? Email Jimmy.Traina@fox.com.