Darren Sproles finds out future on Twitter; Jehane Gigi Paris is Fox-y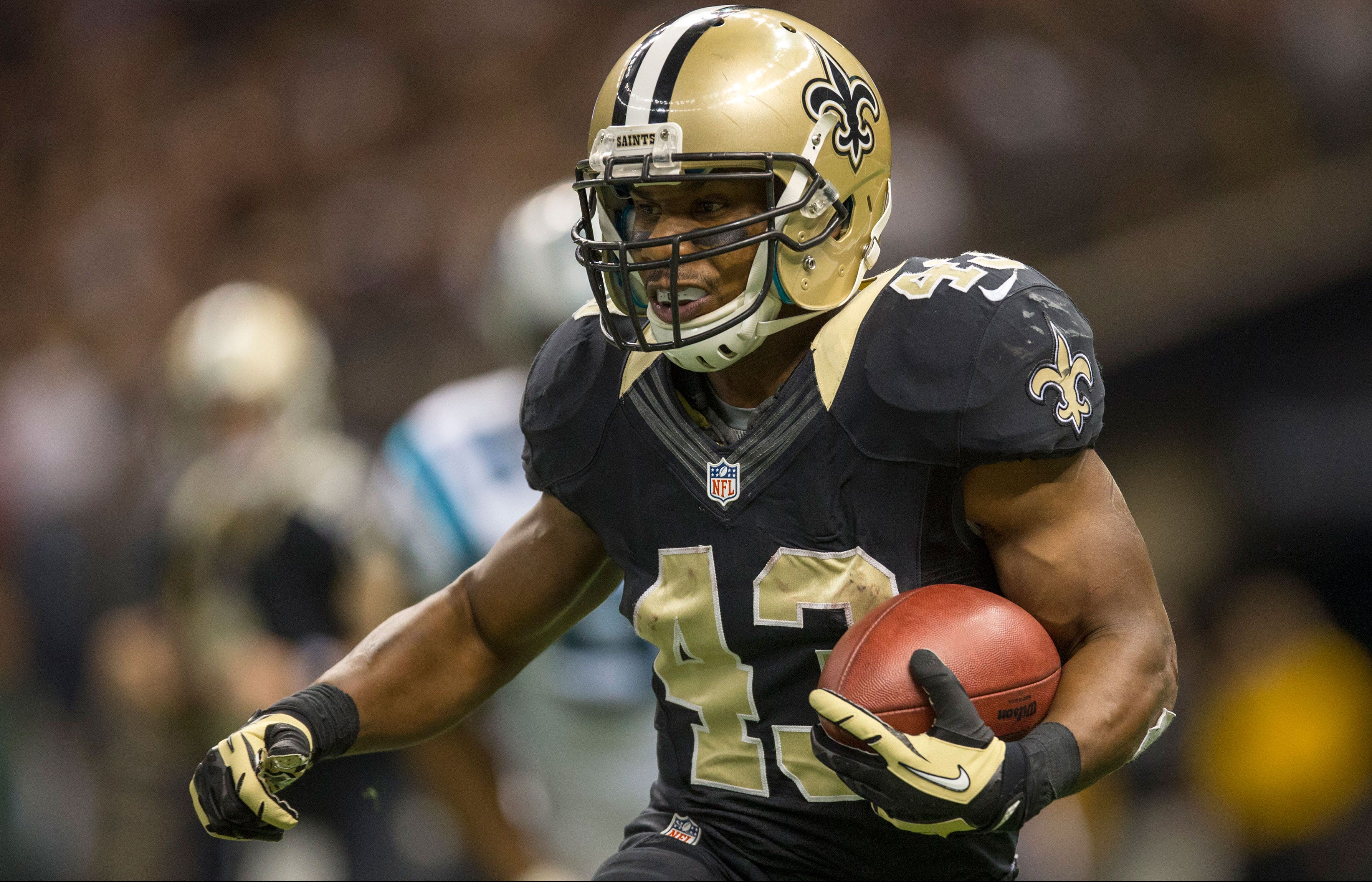 This is what NFL free agency looks like in the age of social media; Saints running back found out he was going to be traded on Twitter.
WOW! "@ESPNNFL: THIS JUST IN: Saints now plan to trade RB Darren Sproles due to heavy interest. He will not be released.

— Darren Sproles (@DarrenSproles) March 11, 2014
The stuff u find out on twitter

— Darren Sproles (@DarrenSproles) March 11, 2014
Kate Upton and Justin Verlander did some Twitter flirting about the pitcher's driving last night.
Had fun at the game with @christieu @DougiFreshHolla #tigers @JustinVerlander pic.twitter.com/RyawW9Nles

— Kate Upton (@KateUpton) March 12, 2014
"@KateUpton: ……but took me forever to get back cuz this a**hole drove so slow!! pic.twitter.com/cAWuNSV2Pn" Race ya next time! #pinkslips

— Justin Verlander (@JustinVerlander) March 12, 2014
Every year at this time, the names change, but the Major League Baseball stories remain the same. See for yourself by doing Spring Training Article Mad Libs.
LeBron James posted this photo on Instagram yesterday, with the caption, "This dude came into the @thejuicespot with his lady today. Got him some juices and showed me this while he was at it. Had to take a flick with him #WOW #WitnessHistory #StriveForGreatness."
Marshawn Lynch now has a Skittles-encrusted jersey.
Warning: This contains lots of cursing.
Watch what happens when this kid gets a banana as a gift.
* Here's a man cracking 155 walnuts with his forehead.
* Which NBA legend was Erin Andrews' first crush?
* Shaquille O'Neal spends $1,000 a week on mobile apps.
* Here is yesterday's Big Buzz in case you missed it.
Model Jehane Gigi Paris gets today's Fox-y Lady honors.
Got a link, comment or question? Email Jimmy.Traina@fox.com.