Celebs come out for Giants-Nats; Elisabeth Giolito is Fox-y
The Giants lost Game 3 of the NLDS to the Nationals on Monday, but fans were at least treated to plenty of star power. As you can see above, WWE superstar Daniel Bryan cut an intense promo before the game. Tony Bennett sang "God Bless America" during the seventh-inning stretch, although some of the lyrics were a bit off. And former Journey frontman Steve Perry rocked some air guitar and sang along to "Don't Stop Believin'."
The Lakers guard known as Swaggy P underwent thumb surgery on Monday after suffering the injury while trying to guard Bryant in practice on Thursday. Young, though, had a great sense of humor about the whole thing as evidenced by this Instagram post.
If you like over-the-top sports-talk radio callers who seem to be a bit off, you'll love this Alabama fan.
Seahawks quarterback Russell Wilson put on a show (18-of-24 for 201 yards and two touchdowns and 122 yards rushing) in leading Seattle to a 27-17 win at Washington last night. While he had many highlight-reel plays, this was the best.
The Rock made a surprise return to "Monday Night Raw" last night and was as good as ever. At one point, he led the Brooklyn, N.Y. crowd in a "Derek Jeter" chant.
Alfonso Ribeiro did a very intense version of "The Carlton" on "Dancing with the Stars" last night.
Yesterday, the New York Daily News told the Jets to bring back Tim Tebow. Today, they had some fun with Geno Smith's recent missing a team meeting because he was at the movies.
Geno Smith gets Ben Affleck treatment on the back page of today's Daily News. pic.twitter.com/gzROcne4Kz

— Jimmy Traina (@JimmyTraina) October 7, 2014
Pacers rookie Damjan Rudez performed an, um, interesting version of Iggy Azalea's "Fancy" during a fan event over the weekend.
Bulls center Joakim Noah and Wizards forward Paul Pierce got into a skirmish last night.
Model Elisabeth Giolito gets today's Fox-y Lady honors.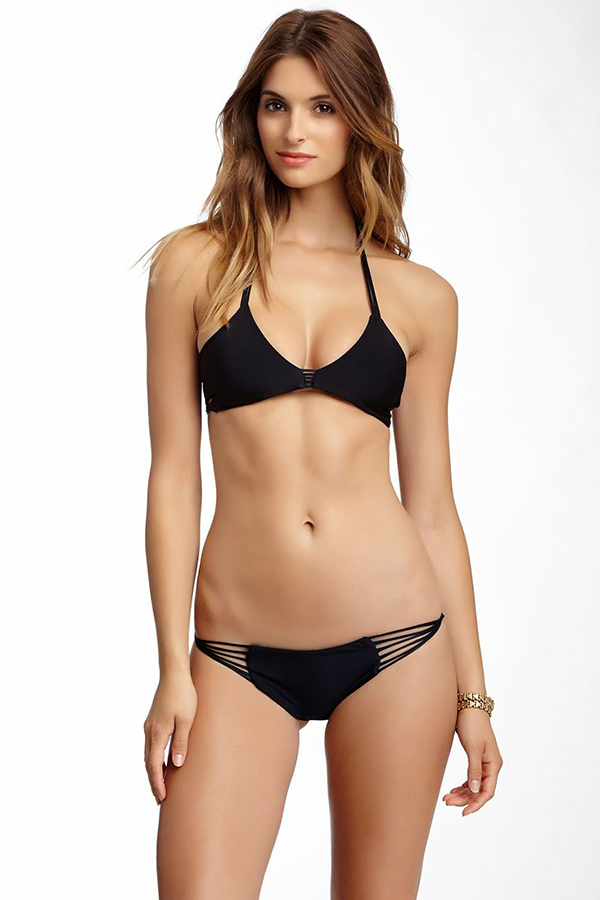 Got a link, comment or question? Email Jimmy.Traina@fox.com.