Coyotes lose on 'Buttgoal'; Ashley Sky is Fox-y
I will refrain from making some Mark Sanchez/butt-fumble analogy/joke here, and just tell you that the Sabres beat the Coyotes last night thanks to Phoenix goalie Mike Smith getting the puck stuck down the back of his pants and then sliding his butt into the net. Watch the magic unfold.
If you missed the finish of last night's Falcons-49ers game, here's what you need to know. Down 27-24, the Atlanta recovered an onside kick when Niners linebacker NaVorro Bowman had the ball go right through his hands. Shortly thereafter, with Atlanta driving for the game-winning touchdown, Bowman picked off Matt Ryan and returned it 89 yards to seal the win, give San Francisco a playoff berth, send Candlestick Park into a frenzy and cause fantasy football heartbreak for many people playing the Niners defense in the finals. Here's how the call sounded on San Francisco's local radio station.
Tim Duncan's fiancee recently revealed her dislike of LeBron James in a very bizarre fashion. Apparently she thought James was following her on Twitter, so she announced she blocked him. However, James was not following her on Twitter and she just exposed herself as someone who doesn't know how retweets work.
Santa Claus interrupted Chip Kelly's press conference on Monday.
This Dallas Mavericks fan took the whole sign thing to a whole a new level.
This guy recreated a variety of scenes from the best Christmas movie of all time, "Home Alone," playing each character himself, for Christmas card.
Jason Fielder paid tribute to Eddie Vedder's birthday on Monday by dropping 36 Pearl Jam song titles into his sportscast.
* Watch Missouri football players lose their minds when finding out they were getting iPad minis part of their Cotton Bowl gift package.
* Following in the footsteps of Kate Upton, Katherine Webb and Nina Agdal, Terrell Owens is the star of a new Carl's Jr. commercial.
* Miami Dolphins offensive lineman Jonathan Martin broke his Twitter silence on Monday.
Model Ashley Sky gets into the holiday spirit with this very inspirational photoshoot and video.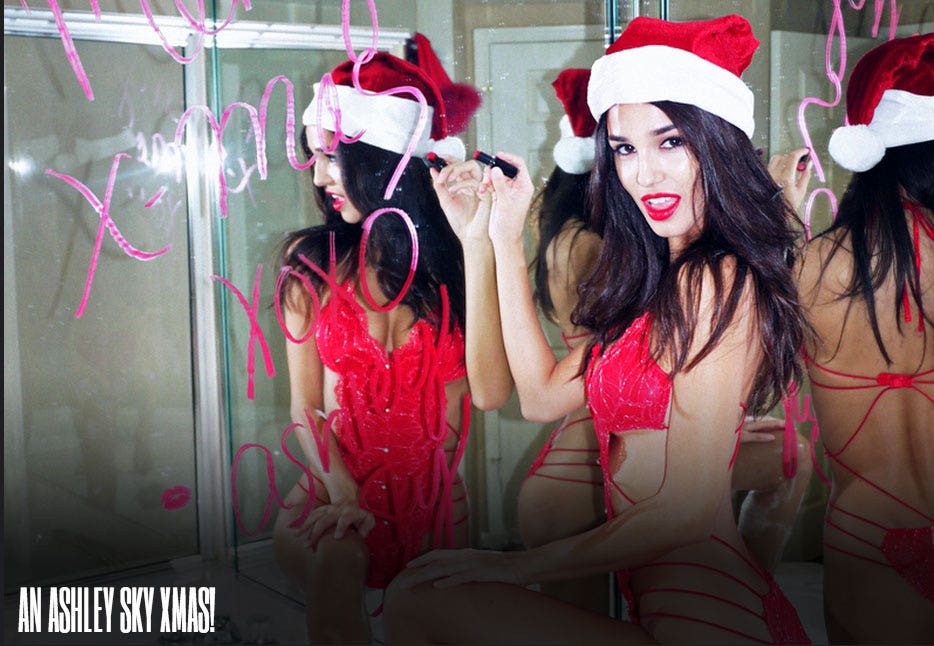 Got a link, comment or question? Email JimmyTraina1@gmail.com.